Aaron Rodgers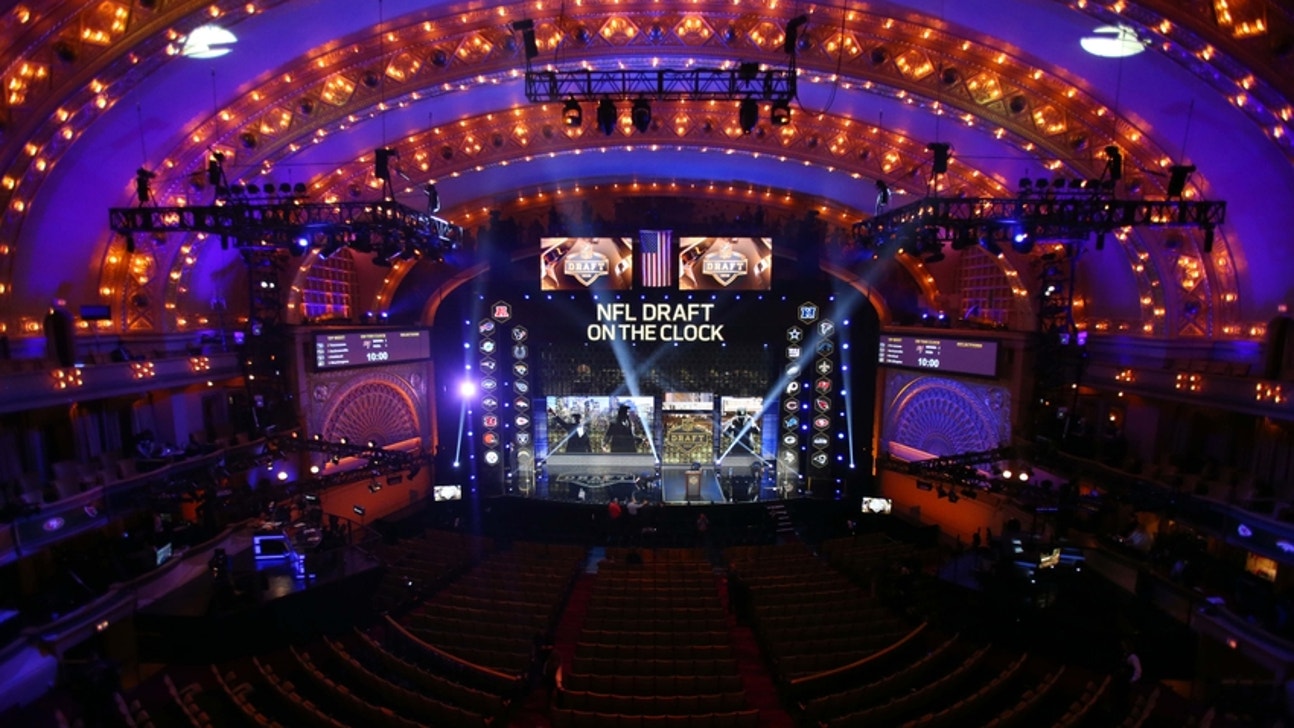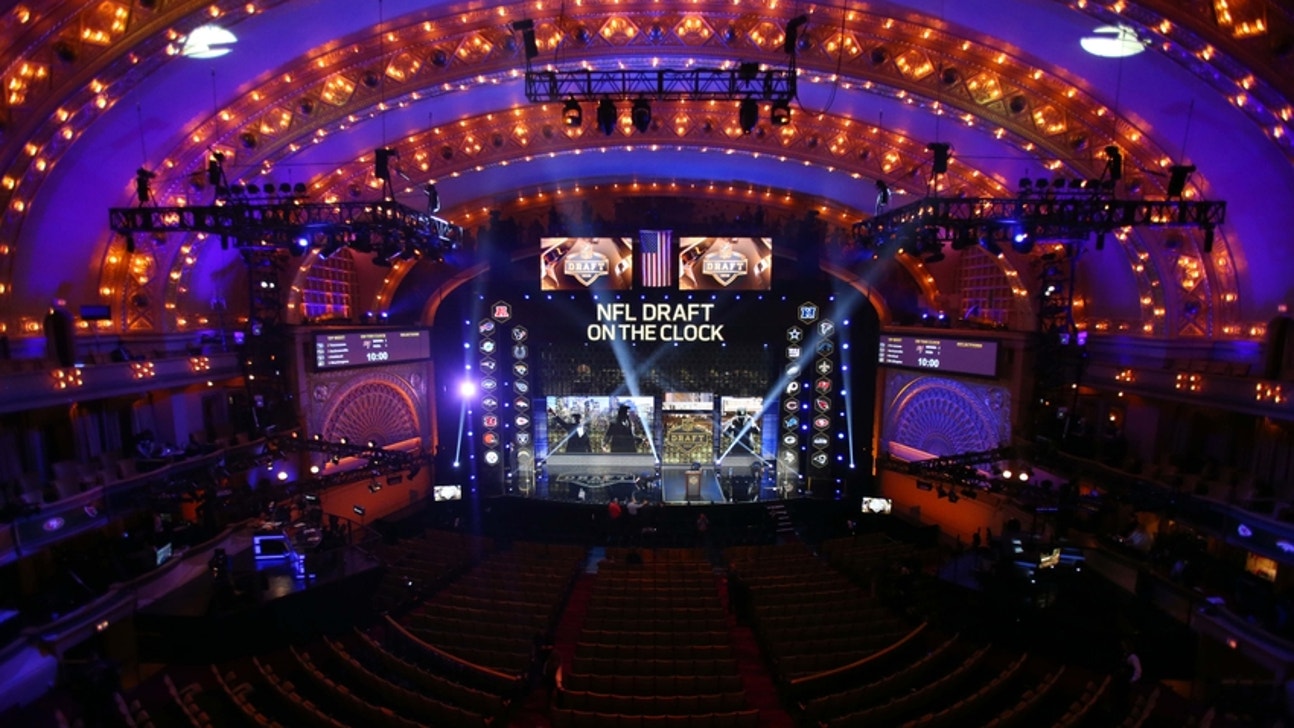 Aaron Rodgers
Cincinnati Bengals Look Linebacker in First Round NFL Mock
Updated
Mar. 4, 2020 8:29 p.m. ET

Fansided, Matthew Willson/FanSided via Stripe Hype
Oct 8, 2016; College Station, TX, USA; Texas A&M Aggies defensive lineman Myles Garrett (15) tackles Tennessee Volunteers quarterback Joshua Dobbs (11) during the first quarter at Kyle Field. Mandatory Credit: Jerome Miron-USA TODAY Sports
The NFL's focus will turn to playoffs after this week, but for the Cincinnati Bengals and others, their focus will turn to the off season and next year's NFL Draft.
There are still a few draft places to decide in week 17, however one thing is for sure, every team will have needs come draft time.
Myles Garrett
Defensive End, Texas A&M
The Cleveland Browns are in desperate need of stopping someone. Myles Garrett is coming off of a dominate junior year and is looking to take it to the next level. His eight sacks, 15 tackles for a loss, and two forced fumbles cap a dominate college career.2
Mitch Trubisky
Quarterback, North Carolina
The San Francisco 49ers are in desperate need of an offensive leader. Colin Kaepernick is officially a bust and Blaine Gabert or Christian Ponder are answers. Mitch Trubisky only gave away four balls on interceptions and threw for 28 touchdowns. He led a few memorable comebacks, the biggest against the University of Pittsburgh this season, and the 49ers need someone to revive this offense.3
Jonathan Allen
Defensive End, Alabama
The Bears have a running back, they need a quarterback, but more than anything, they need to stop somebody. Jonathan Allen brings the edge rush to a new level and has succeeded in one of the most difficult conferences in college football. He could help the Bears get to the quarterback and finally win games.4
Deshone Kizer
Quarterback, Notre Dame
Blake Bortles had Allen Hurns, had Allen Robinson, and had T.J. Yeldon and did absolutely nothing. He has had three years and has done only minor steps in the right direction and with the talent around him, under performed. Kizer will bring a fresh look to this offense while the talent is still in place. 5
Marlon Humphery
Cornerback, Alabama
Titans from L.A. Rams: Marlon Humphery is a talented corner that could add the speed and length to stop guys like DeAndre Hopkins or Will Fuller. The have the offense to win and they will start to piece the defense to compete for the division in 2017.Next: NFL Draft 1.0: Picks 6-10
Dec 3, 2016; Atlanta, GA, USA; Florida Gators quarterback Austin Appleby (12) runs the ball around Alabama Crimson Tide linebacker Reuben Foster (10) during the fourth quarter of the SEC Championship college football game at Georgia Dome. Mandatory Credit: Jason Getz-USA TODAY Sports
Jamal Adams
Safety, LSU
The Jets struggled against the Bengals to start the season and the Patriots to cap off a disappointing season. Jamal Adams size and length could benefit the jets in making a few more secondary plays and stops. 7
Cam Robinson
Offensive Tackle, Alabama
Before San Diego gets offensive weapons for Philip Rivers, they need to protect him. Cam Robinson will give him a chance to throw the ball down the field and make a play. Being sacked an average of 38 times in the last five seasons will wear a quarterback down and Robinson could change that trend. 8
Reuben Foster
Linebacker, Alabama
The Cincinnati Bengals need help at the second level with pass defense and run stopping past the line. Reuben Foster brings a ball hawk mentality. He makes plays on ball carriers and disrupts the quarterback in both the middle of the field and back field. 9
Jabril Peppers
Safety, Michigan
The Carolina Panthers need help on the defensive side of the ball in the passing game. Luke Kueckly is a huge presence in the back field and Jabril Peppers would be a great hybrid to run the pass defense. He can play corner, linebacker, and safety. He is a flex player the Panthers could benefit from.10
Teez Tabor
Cornerback, Florida
Browns from Eagles: The Browns need defensive help and their first two picks answer that issue. Teez Tabor is going to be in line to replace an aging Joe Hayden. After a mediocre year, Hayden desperately needs help and Tabor would be the answer.Next: NFL Draft 1.0: Picks 11-15
Dec 3, 2016; Orlando, FL, USA; Clemson Tigers wide receiver Mike Williams (7) during the second half of the ACC Championship college football game against the Virginia Tech Hokies at Camping World Stadium. Clemson Tigers defeated the Virginia Tech Hokies 42-35. Mandatory Credit: Kim Klement-USA TODAY Sports
DeShaun Watson
Quarterback, Clemson
Let's face it, Carson Palmer is other injured, old, or having a roller coaster career in the end. Deshaun Watson, who has had a great college career, is a young talent that Bruce Arians would love to get his hands on to develop. Watson is a versatile quarterback who has decent field vision, a strong arm, and better than a 2:1 touchdown to interception ratio.12
Mike Williams
Wide Receivers, Clemson
How do you answer the firing of Rex and Rob Ryan? Bringing in a talented young wide receiver to support Sammy Watkins on the opposite end of the field. Mike Williams is a quick 6'3″ receiver with decent hands. He was the primary target for Deshaun Watson and will help take some work load and defenders off another former Clemson Tiger.13
Leonard Fournette
Running Back, LSU
The Colts run offense was a mess. Frank Gore needs other help or less work load. Leonard Fournette could easily be that answer. However, they would still need to bolster to offensive line in the later rounds. Fournette however ran behind a mediocre offensive line, so he is used to it. A once top 10 draft pick falls because of his production this season dropping.14
Sidney Jones IV
Cornerback, Washington
No matter how many points Drew Brees puts up, the defense stopped no one. Sidney Jones IV would look to change that. The Washington Huskies corner help to lead the defensive back core to a solid Pac-12 championship season and quarterbacks started to avoid his side of the field15
John Ross
Wide Receiver, Washington
Somewhere between an incredible start and a incredible failure, the Eagles offense sputtered out. John Ross could help the Jordy Matthews and Zach Ertz WR/TE duo. They need a clear number one or a support umber two receiver and Ross could potentially take either role in stride. Next: NFL Draft 1.0: Picks 16-20
Nov 5, 2016; Knoxville, TN, USA; Tennessee Volunteers defensive end Derek Barnett (9) during the first quarter against the Tennessee Volunteers at Neyland Stadium. Mandatory Credit: Randy Sartin-USA TODAY Sports
Corey Davis
Wide Receiver, Western Michigan
Marcus Mariota got the balance help he needs with DeMarcco Murray and Derek Henry. Now, he needs receiver support. Corey Davis is a tall, quick receiver who can make plays. Although he is coming out of Western Michigan, his play against a few powerhouse style team shows promise at the next level. 17
Tim Williams
Linebacker, Alabama
Alabama's draft class is incredibly strong this year and Tim Williams is no exception. The Ravens need to start on focusing to rebuild the middle of their defense. Terrell Suggs and Elvis Dumervil are not getting any younger and getting a young player like Williams in to learn from them would be the smart move. 18
Adoree' Jackson
Cornerback, USC
The Buccaneers have a solid core group on offense and their defense should be the focus of the early portion of this draft. Adoree' Jackson is a potential shut down corner with speed, agility, and has good range for a defensive back. He should give an immediate boost to the Buccaneers pass defense. 19
Ryan Ramczyk
Offensive Tackle, Wisconsin
With the possibility of bringing in a franchise style quarterback, Romo *cough *cough, They need to protect whatever quarterback is back there. Ryan Ramczyk is a solid offensive tackle who developed from D-II to D-I talent. The benefit from Ramczyk doing that is the playing time and development is already there heading into the NFL and the Broncos would benefit. 20
Derek Barnett
Defensive End, Tennessee
Jay Gruden is an offensive minded head coach, which is why the offense kept them in the playoff hunt for so long, but their defense needs help. Derek Barnett is a solid defensive end with decent off the line speed and ability to push his man back into the pocket.Next: NFL Draft 1.0: Picks 21-26
Oct 22, 2016; Tuscaloosa, AL, USA; Alabama Crimson Tide tight end O.J. Howard (88) carries the ball against the Texas A&M Aggies during the second quarter at Bryant-Denny Stadium. Mandatory Credit: John David Mercer-USA TODAY Sports
Malik McDowell
Defensive Tackle, Michigan State
Malik McDowell's size and strength is over the top for an inside defensive lineman. It would put a line with J.J. Watt and Jadeveon Clowney over the top and the Texans defense to an almost unbeatable status. 22
Charles Harris
Defensive End, Missouri
The Detroit Lions offense is not only fantastic, it has developed into one of the top units. The defense however, is their weak point. It is hard to say that they were terrible with a playoff caliber season and great record, but the Lions need help pressuring the quarterback and avoiding the late game shootouts. Charles Harris could provide that edge rush they are looking for.23
Taco Charlton
Defensive End, Michigan
Aaron Rodgers is Aaron Rodgers and he helps himself, even when they look down and out. The defense is another story. They need to stop a offensive powers like the Lions, Saints, and Falcons next season. They also need to out defense teams like the Bengals, Steelers, and Vikings. Taco Charlton showed that he can compete at a high level when games are on the line. 24
Takkarist McKinley
Linebacker, UCLA
The Seahawks will need to balance their draft in 2017. They have needs on both sides but defensive help overcomes when they need help against the run and in the pass rush. Takkarist McKinley is one of the most athletic LB/DE's in this class. His explosiveness and ability to beat tackles and tight ends off the edge gets pressure on the quarterback and can shutdown the outside for running backs. 25
O.J. Howard
Tight End, Alabama
The Dolphins have a run game but they lack in the passing balance. O.J. Howard is the model of big, quick, hybrid blocker and receiver. His 6'6″ frame is big to get around and tough to defend against. He would compliment this offense well and Ryan Tannehill would have a field day throwing to Howard.26
Bucky Hodges
Tight End, Virginia Tech
The Falcons found a solid passing game but still haven't found the replacement for Tony Gonzalez. Bucky Hodges could provide the block and catch ability that they need to continue to improve Matt Ryan's weapons and the Falcons running game off the edge. Next: NFL Draft 1.0: Picks 27-32
Nov 26, 2016; Tallahassee, FL, USA; Florida State Seminoles running back Dalvin Cook (4) runs the ball past Florida Gators defenders during the second half of the game at Doak Campbell Stadium. Mandatory Credit: Melina Vastola-USA TODAY Sports
Jake Butt
Tight Ends, Michigan
The Giants have the three headed monster with Odell Beckham Jr., Sterling Shepard, and Victor Cruz. When you add in a fourth weapon like Jake Butt at tight end, it could be all Eli Manning needs to win another Super Bowl. 28
Carl Lawson
Defensive End, Auburn
The Steelers found out late in the season that their depth on the defensive line was suffering. The offense has bailed them out a few times in close games, but you can bet Mike Tomlin and company are looking for answers to rebuild and make sure they don't run into that issue again. Carl Lawson has faced some of the toughest offenses in college and his hard nose edge rush fit right in with Pittsburgh.29
Dan Freeny
Offensive Gaurd, Indiana
Alex Smith is having a solid year, but with seven fumbles and still getting hit, not sacked, more than what Andy Reid would like to reduce those. Dan Freeny would help to sure up the interior of the line. He could help in a rotation or take a bulk of the work when called upon.30
Dalvin Cook
Running Back, Florida State
Lets face it, Latavius Murray is the weak link in this offense. He needs to find that next level with a second back. The Raiders could very well adopt the Cincinnati Bengals and Tennessee Titans model with a strong running back duo. Dalvin Cook is an impactful back and is expected to contribute from day one. It could help this offense propel to the top of the AFC and finally unseat the Patriots for the number one seed. 31
DeMarcus Walker
Defensive End, Florida State
Tom Brady turns every offensive player around him into a pro bowl caliber player. On defense, they are good but have some weak points. A strong pass rusher would definitely and DeMarcus Walker is a good option for a Bill Belichick development player. The only question is will Matt Patricia return as defensive coordinator. 32
Desmond King
Cornerback, Iowa
The NFL draft may still be months away but for every team who's season ends after week 17, preparation for the future will start quickly. The needs of each team will change with retirements and free agency but every team will be looking at their war board come April 27th.
More from Stripe Hype
This article originally appeared on
---
---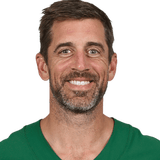 Get more from Aaron Rodgers
Follow your favorites to get information about games, news and more
---