Trevor Siemian
Trevor Siemian
As the star of the Falcons' D, Vic Beasley isn't getting the respect he deserves
Published
Dec. 27, 2016 4:36 p.m. ET

Sports Illustrated, Jonathan Jones/Sports Illustrated
There's no clear favorite for the NFL's Most Valuable Player award with a week left in the season, and projecting the Defensive Player of the Year is equally hazy for most of us.
Not for Dwight Freeney, though. After Saturday's 33–16 win against the Panthers, the Falcons defensive end and potential future Hall of Famer quickly pointed to his second-year teammate for the year-end award.
"He's leading in sacks," Freeney said of Beasley, whose total of 14 1/2 tops the NFL with one game left to play. "Sacks are the hardest thing to get in the National Football League on defense. Harder than interceptions. On interceptions, they don't throw you the ball 40 times a day, so you don't fail 40 times a game.
"You fail as a pass rusher 99% of the time. If you get one then you had a great day. He's having a helluva season."
Indeed, Beasley is having a year that should be garnering more attention. The second-year outside linebacker out of Clemson has become what Thomas Dimitroff hoped for when he used the eighth pick in the 2015 draft on Beasley. With his size, speed and elusiveness, Beasley is one of the best pass rushers in the NFL, but he's also one of the least-discussed members of that top tier.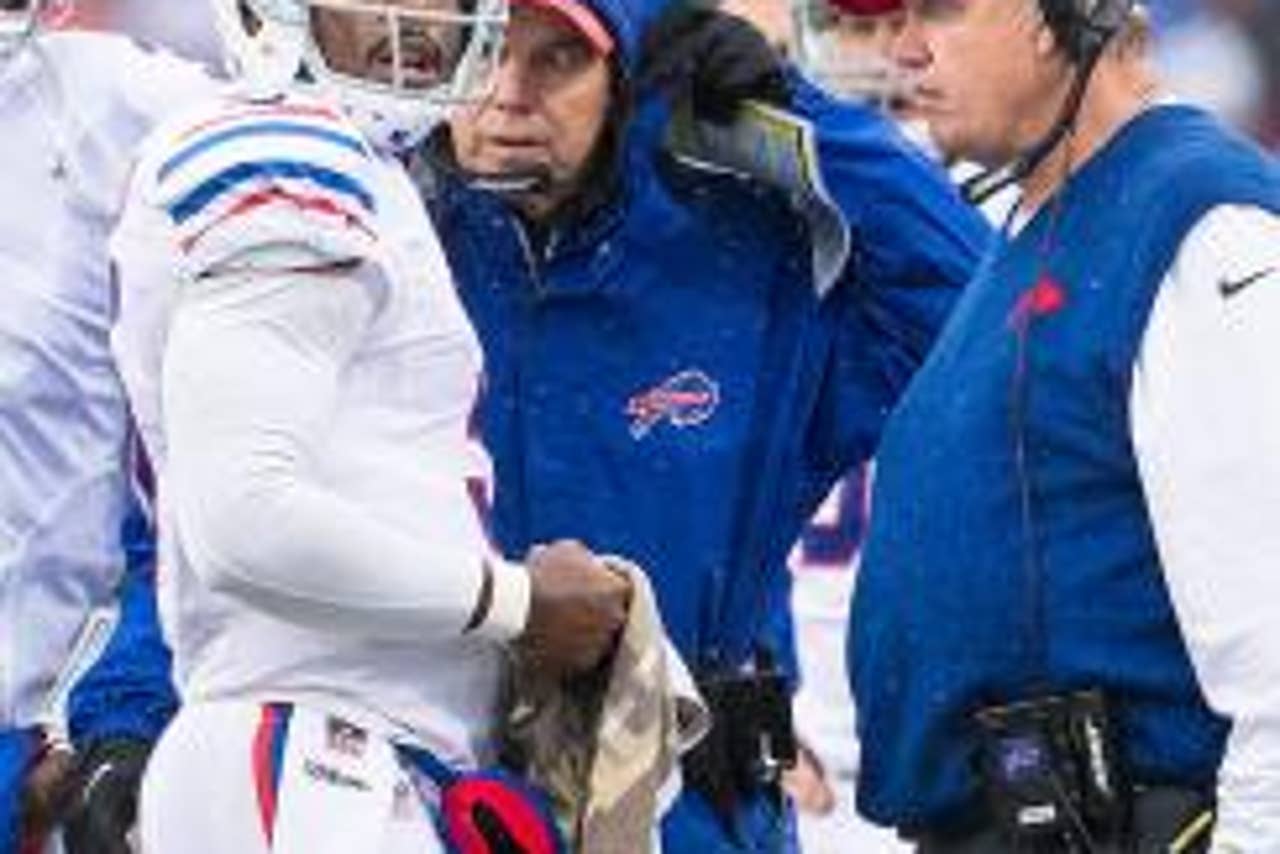 Beasley not only leads the league in sacks but also has an NFL-high six forced fumbles, with one recovery and a touchdown for the 10–5 Falcons, who clinched the NFC South last weekend. But his play has been overshadowed by the progress of the league's highest-scoring offense and MVP candidate Matt Ryan in elevating a team that's been mired in mediocrity the past two seasons, while Beasley leads a defense that's in the bottom half of the league in most important statistical categories.
None of that matters to Freeney, who pointed out that Beasley is having a better statistical season than Von Miller and should be awarded the Defensive Player of the Year trophy because of that.
"You know, I mean I guess it's kind of fan-based. It is what it is," said Beasley, apparently unaware 50 members of the media vote on the award. "I guess I'm getting my name on the radar. Von and those guys out there, it's crazy to be mentioned among those guys."
Before Beasley led the league in sacks, he was a man without a true position at Clemson. He was listed as a tight end his first year, then linebacker and finally defensive end, where he racked up 13 sacks and All-America honors in his junior season. With Miller (Beasley's idol coming into the league) no doubt on their minds, the Falcons hoped to turn Beasley from a college end into an NFL outside linebacker, even though he performed poorly in linebacker drills at his pro day.
Beasley mustered just four sacks in his rookie season with first-year head coach Dan Quinn, but the penultimate game of his first season hinted at what was to come. He had a season-high four tackles and a game-clinching strip sack against the Panthers during a 20–13 win in which Atlanta silenced the league's No. 1 scoring offense and handed Carolina its only regular-season loss of 2015.
Beasley's speed rush around Panthers right tackle Mike Remmers to win the game would be replicated less than two months later in Super Bowl 50 by Miller on his way to the Super Bowl MVP.
"When you get a guy into your program as a rookie, he really doesn't know any other way. So you get a chance to hopefully have a positive impact on the style that he can play," Quinn said last week. "Dwight Freeney has had a nice impact on him, finding a new level of preparation he can take his game to and then working with practice habits and technique improving."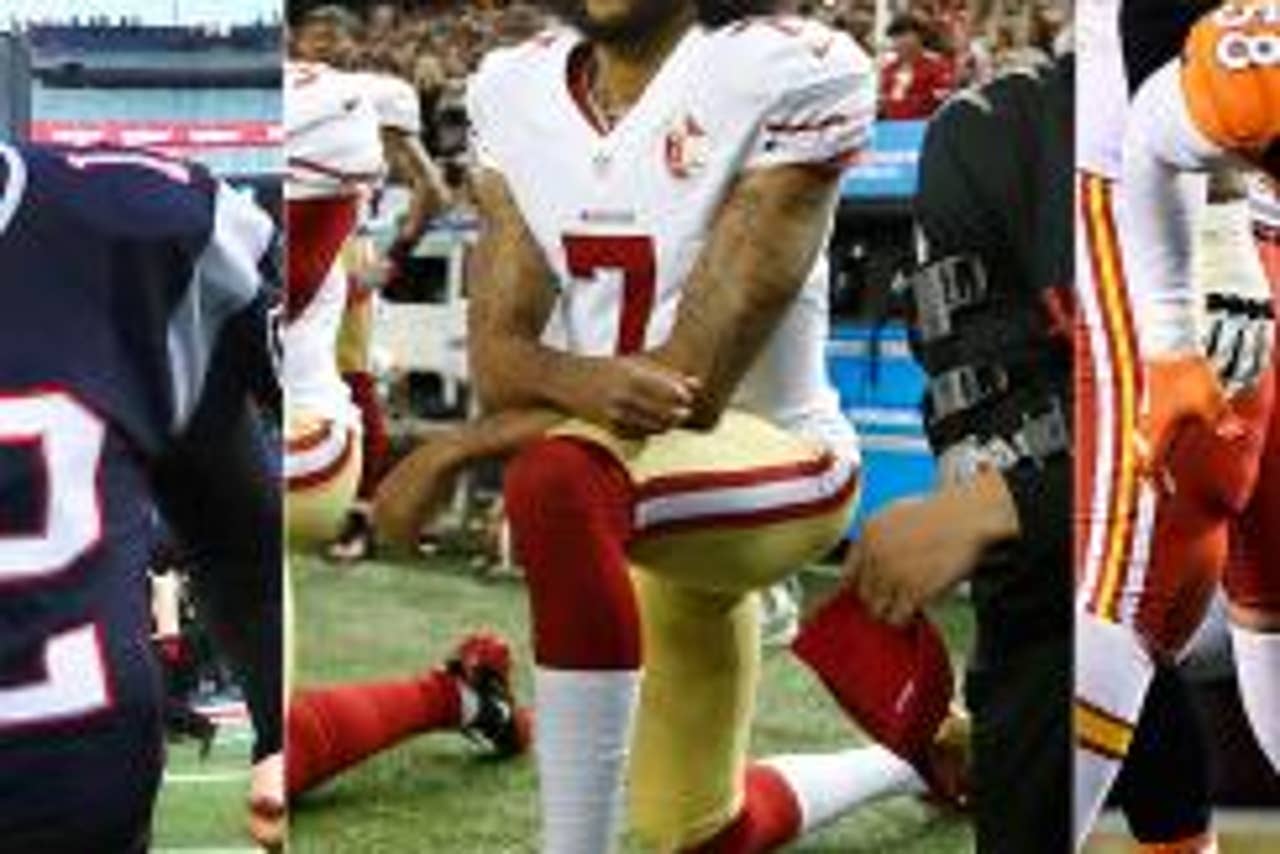 Freeney, he of 122.5 career sacks, joined the Falcons in August as a pass-rushing specialist and immediately began mentoring Beasley. With another year under his belt and help from Freeney, Beasley is now just two sacks shy of tying John Abraham's single-season franchise record.
"There's a lot of things that you experience as a football player that only experience can explain it. I think that he has all the tools: strength, speed, elusiveness. He just needs to raise his football IQ," Freeney said. "I'm trying to speed up his learning process and experience level—even though he's in his second year—trying not to give him too much but as much as I possibly can so that he can make plays. He's very absorbent, and he's letting his athletic ability take over."
Only two defenders in NFL history have been named the NFL MVP, and almost every player in contention for this year's Defensive Player of the Year award was born after Lawrence Taylor won the 1986 MVP. DPOY is the closest any defender today is going to get to an MVP award.
Voters will likely wear themselves out later this week deciding the MVP race from among Ryan, Tom Brady, Dak Prescott, Ezekiel Elliott, Derek Carr and Aaron Rodgers, but they should take a similarly close look at Defensive Player of the Year. Beasley, Miller, Aaron Donald, Landon Collins, Eric Berry, Aqib Talib and Khalil Mack could all lay claim to it.
Beasley doesn't play the run that well and hasn't sealed wins for his team this season like Miller, but there's a clear argument that can be made for him. His 14 1/2 sacks and five forced fumbles lead the NFL, and he's gotten at least one sack in eight of his 15 games this season. He's had four multi-sack games in 2016.
He's been more consistent throughout the year than Mack, who had just one sack through the first five games of the season and who plays on a worse defense than Atlanta.
And in light of the Broncos and Rams missing the playoffs this season, it should be noted that only once since 2007 has the Defensive Player of the Year been on a team that sat at home in January. Playoff-less J.J. Watt won it in 2014, but he had a historic season, with 20 1/2 sacks, five fumble recoveries and five touchdowns.
This year, two other Falcons could lay claim to year-end awards: Ryan leads the league's top scoring offense, and linebacker Deion Jones is playing like a Defensive Rookie of the Year candidate. All three could very well lose out to better-known names in their respective categories.
As simple as Freeney may want it to be, Beasley's sack lead may not wrap the award up, and that's O.K. If the Falcons set out to get a Von Miller clone, and if Beasley's goal was to be like Miller, this kind of second-year play will appease all parties—hardware or not.
---
---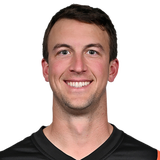 Get more from Trevor Siemian
Follow your favorites to get information about games, news and more
---