National Football League
National Football League
49ers try to end 9-game losing streak at Miami
Updated
Mar. 4, 2020 10:35 p.m. ET

MIAMI (AP) The San Francisco 49ers, who have been playing since 1946, are on the verge of taking their losing to a new level.
A loss Sunday at Miami would be the 49ers' 10th in a row, a franchise record. The lone victory came 2+ months ago in the season opener, and their 1-9 record has earned them the nickname the one-and-Niners.
If fans don't take them seriously, how can the Dolphins?
''The challenge is if the players read the paper or watch the news,'' Miami offensive coordinator Clyde Christensen said. ''We always really emphasize, `Just worry about us. Don't worry about the opponent. It's just a nameless, faceless opponent. Let's go play good football. If we do, things are going to be OK.'''
That approach has worked just fine in recent weeks for the Dolphins (6-4), who try Sunday for a sixth consecutive victory , which would be their longest winning streak in 11 years.
Here are things to know about the matchup between teams headed in opposite directions:
GREAT EXPECTATIONS: No team is a bigger favorite Sunday than Miami, heady stuff for a franchise that hasn't made the playoffs since 2008.
Hopes of ending the drought are on the rise, even though the Dolphins haven't exactly dominated, coming from behind in the fourth quarter of each of their past four games. And a wave of injuries has left the offensive line in a mess .
But the players deny they're susceptible to an upset against the woeful 49ers.
''I don't think it's a trap at all,'' running back Jay Ajayi said. ''All we're looking at is the Niners. The playoffs are so far away. With records, you can buy into all that stuff, but we were 1-4 a few weeks ago. So when we turn on the tape, we see a team that plays hard and is a physical team, and they have talent over there. We'll be ready to play.''
Credit Ajayi for finding ways to compliment a team that ranks last in the NFL in defense, last in run defense and third worst in offense. They 49ers are 0-5 since Colin Kaepernick took over at quarterback for Blaine Gabbert.
''Ultimately we have to be the ones that change the outcome of these games and change the path that we're on,'' Kaepernick said. ''We have to stay focused on that task, and not let what has happened in the past affect that.''
TALE OF TWO HALVES: Kaepernick has been a completely different quarterback in the first half than the second. He has started fast, completing 73.5 percent of his passes with 11 yards per attempt, six TDs, two interceptions and a 126.2 passer rating in the first two quarters. He has fallen off after that, completing 38 percent with 4.2 yards per attempt, one TD and a 55.2 rating in the second half.
''We have to execute in the second half,'' coach Chip Kelly said.
BIG VOID: The Niners struggling defense lost another key player when safety Eric Reid went down with a season-ending biceps injury. He joins LB NaVorro Bowman (Achilles tendon tear) and DL Arik Armstead (shoulder) on IR for a defense that has allowed the second-most yards and points this season.
Reid is particularly hard to replace because of his versatility. He has lined up at inside and outside linebacker, covered tight ends and played both safety positions. He ranks second on the team with 62 tackles. Second-year safety Jaquiski Tartt will be called on to replace Reid.
''He's got great range and ball skills,'' coordinator Jim O'Neill said. ''He's got a knack for reading the quarterback.''
WATCHING THE HIGHLIGHTS: Ajayi's productivity has declined each of the past three weeks, but he leads all running backs with an average of 5.6 yards per carry and confesses to enjoying replays of his breakaway runs in team meetings.
''It's fun watching the tape, because during the play you don't really know everything that's going on,'' he said. ''I kind of black out during plays anyway. So it's always cool watching the big plays over and seeing the little things - the receivers' extra effort, and people on the sideline getting excited.''
PENALTY PROBLEM: The Dolphins rank second in yards penalized with 77 per game, and they've been flagged 40 times in the past four games. The coaching staff shrugs off some penalties - but not post-whistle personal fouls, which have been a problem.
''It's a fine line. We like how they're playing. We really like the aggressiveness,'' Christensen said. ''But losing your poise will lose games. We're getting to a point where a mistake can eliminate you from contention or from a playoff game.''
---
AP Sports Writer Josh Dubow in San Francisco contributed to this report.
---
For more NFL coverage: http://www.pro32.ap.org and http://www.twitter.com/AP-NFL.
---
Follow Steven Wine on Twitter: http://twitter.com/Steve-Wine. His work can be found at http://bigstory.ap.org/content/steven-wine
---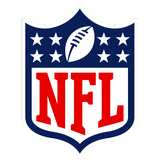 Get more from National Football League
Follow your favorites to get information about games, news and more
---