49ers fear QB Garoppolo sustained season-ending ACL injury
September 23, 2018
KANSAS CITY, Mo. (AP) — Kyle Shanahan was watching as Jimmy Garoppolo scrambled toward the 49ers sideline and, rather than safely duck out of bounds, stepped back to his right and took a wicked shot from Steven Nelson.
At first, the San Francisco coach thought his quarterback had sustained a concussion.
Turns out it may have been a season-ending knee injury.
Garoppolo's left knee buckled just before the Chiefs' cornerback delivered a shoulder-to-shoulder blow, and that was the reason he went down so hard. Garoppolo was on the turf for a couple of minutes before he was helped to his feet and eventually carted off late in a 38-27 loss to Kansas City.
"We fear an ACL," Shanahan said afterward. "We'll find out more tomorrow."
That's bad news for the banged-up 49ers (1-2), who already lost top running back Jerick McKinnon to a season-ending knee injury and only have two other quarterbacks on the roster.
C.J. Beathard took over for Garoppolo with just over five minutes left Sunday, and he appeared to throw a touchdown pass to George Kittle before offensive pass interference wiped it out. San Francisco had to kick a field goal and that wound up being the final margin.
Now, Beathard is in line to start next week when the 49ers play the Chargers in Los Angeles, and Nick Mullens could get a call-up from the practice squad to serve as the backup.
"Any time you lose your starting quarterback, that's a big deal. It was when we lost our starting running back, too," Shanahan said. "Feel for him personally. I know how disappointed he is."
Beathard said he spoke to Garoppolo briefly in the trainer's room, and what little of their exchange he was willing to repeat made it quite clear the 49ers' franchise quarterback — who signed a five-year, $137.5 million extension in February — expects his season to be over.
"I told him I'll be praying for him and I love him and he just told me to lead these guys," Beathard said. "I've never been in that situation with something possibly that serious. I can only imagine how tough it is for him this early in the season."
It's also a big blow for the 49ers, who thought they had the pieces to contend for a playoff spot his season. Now, they've lost two of their most important offensive pieces, to say nothing of a series of injuries on defense Sunday that left them with a piecemeal backfield.
Top cornerback Richard Sherman went down with a calf injury, while backup Tarvarius Moore left with a wrist injury. Strong safety Jaquiski Tartt was inactive with a shoulder injury and free safety Adrian Colbert hurt his ankle, forcing a bunch of backups to play significant snaps.
Chiefs quarterback Patrick Mahomes wound up handling them for 314 yards passing and three TDs.
"They do a lot of things. They use their personnel well. They have a lot of guys that are interchangeable and have a lot of tools," said backup safety Antone Exum Jr. "It's a team you have to stay disciplined on and play your assignment."
Still, the 49ers leaned on running backs Alfred Morris and Matt Breida and the strong arm of their quarterback to mount a comeback. And after Garoppolo's TD toss to Marquis Goodwin in the third quarter made it 35-24, there was a sense of optimism on the San Francisco sideline.
The 49ers were still trailing 38-24 when Garoppolo led them inside the Kansas City 5 in the final minutes. The Chiefs answered with sacks by Allen Bailey and Justin Houston on consecutive plays, then flushed Garoppolo from the pocket on third-and-goal from the 20-yard line.
That's when the San Francisco quarterback headed for the sideline, decided to stay in play rather step out of bounds, and ultimately put the rest of the 49ers' season in question.
"Just like we always do, you show up to work tomorrow," Shanahan said. "We'll all be men about it. We'll grade the tape hard and see what we did wrong. And when we show up Wednesday it's time to go.
"It's part of the NFL season. It's what you have to do," he added. "We all feel for Jimmy. There's no doubt about it. We dealt with this with our running back, too. It's part of the NFL. We're not the first team this has happened to."
---
---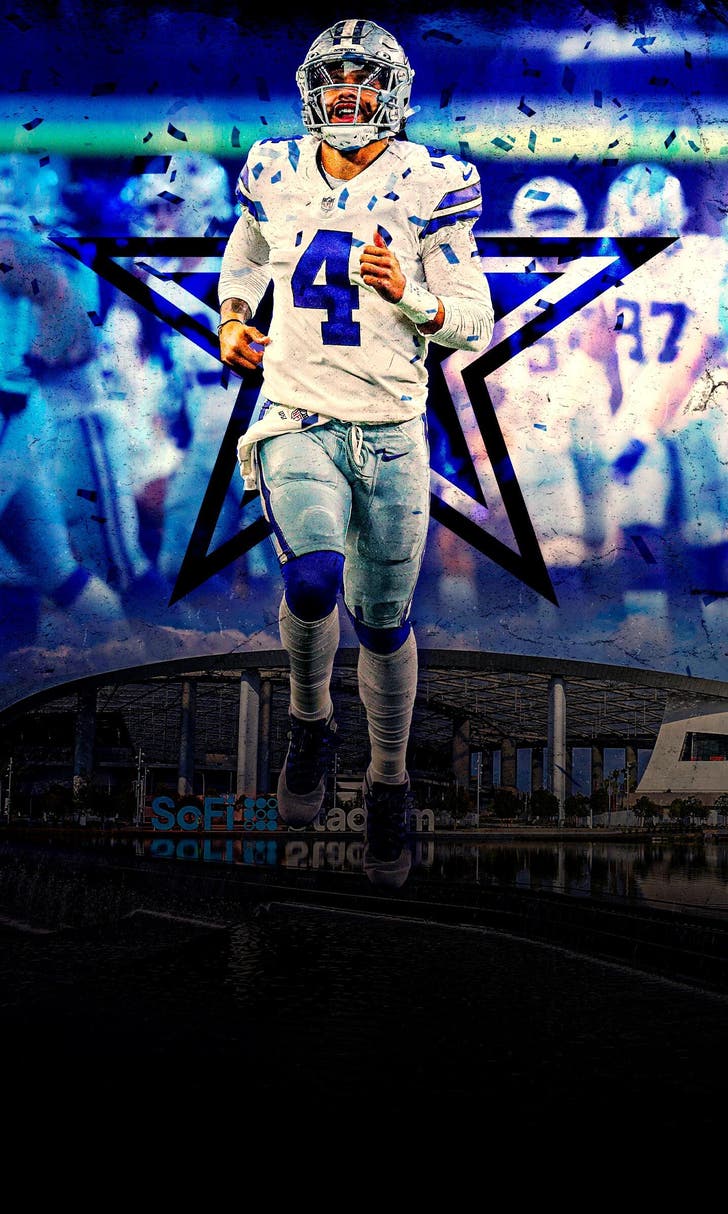 NFL odds: Why the Cowboys are your best Super Bowl futures bet right now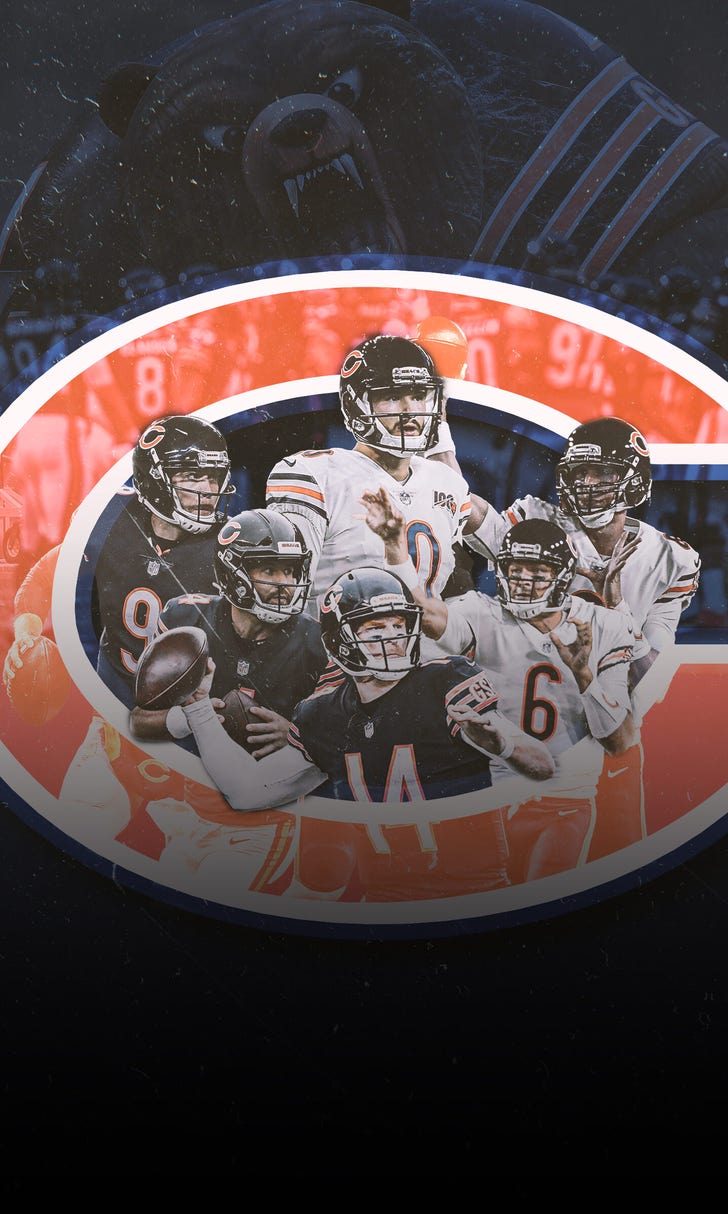 Analyzing the Chicago Bears' quarterback timeline since Jay Cutler