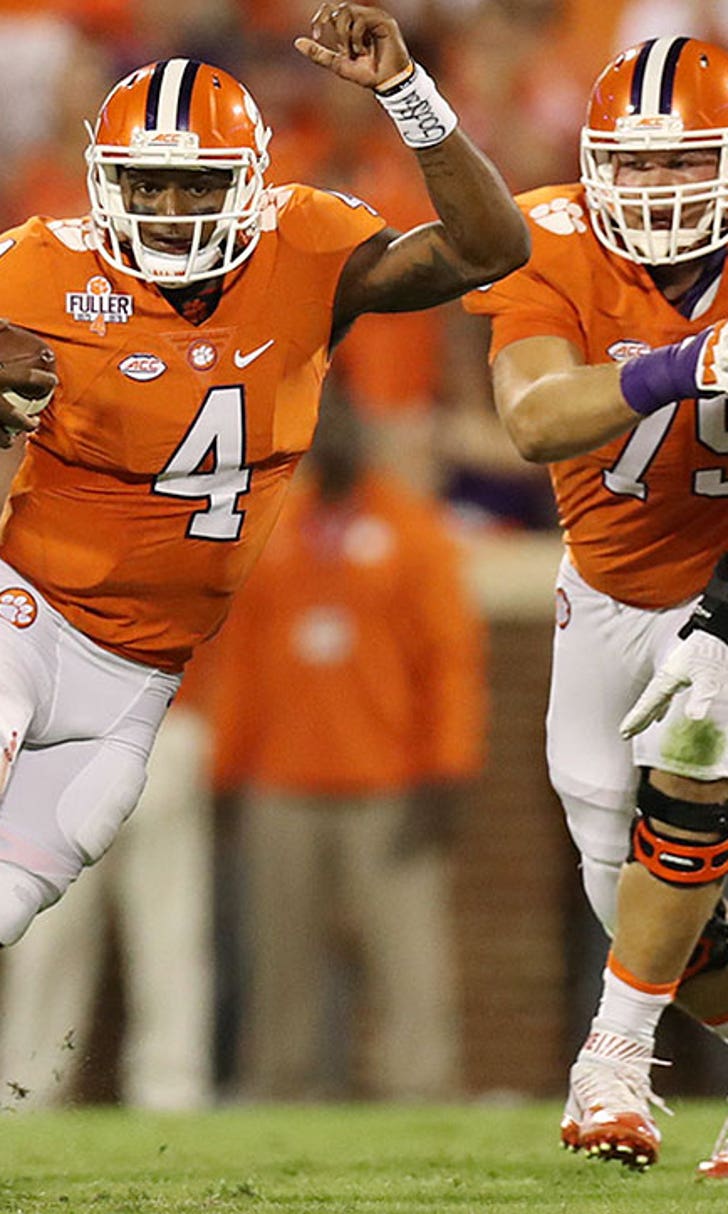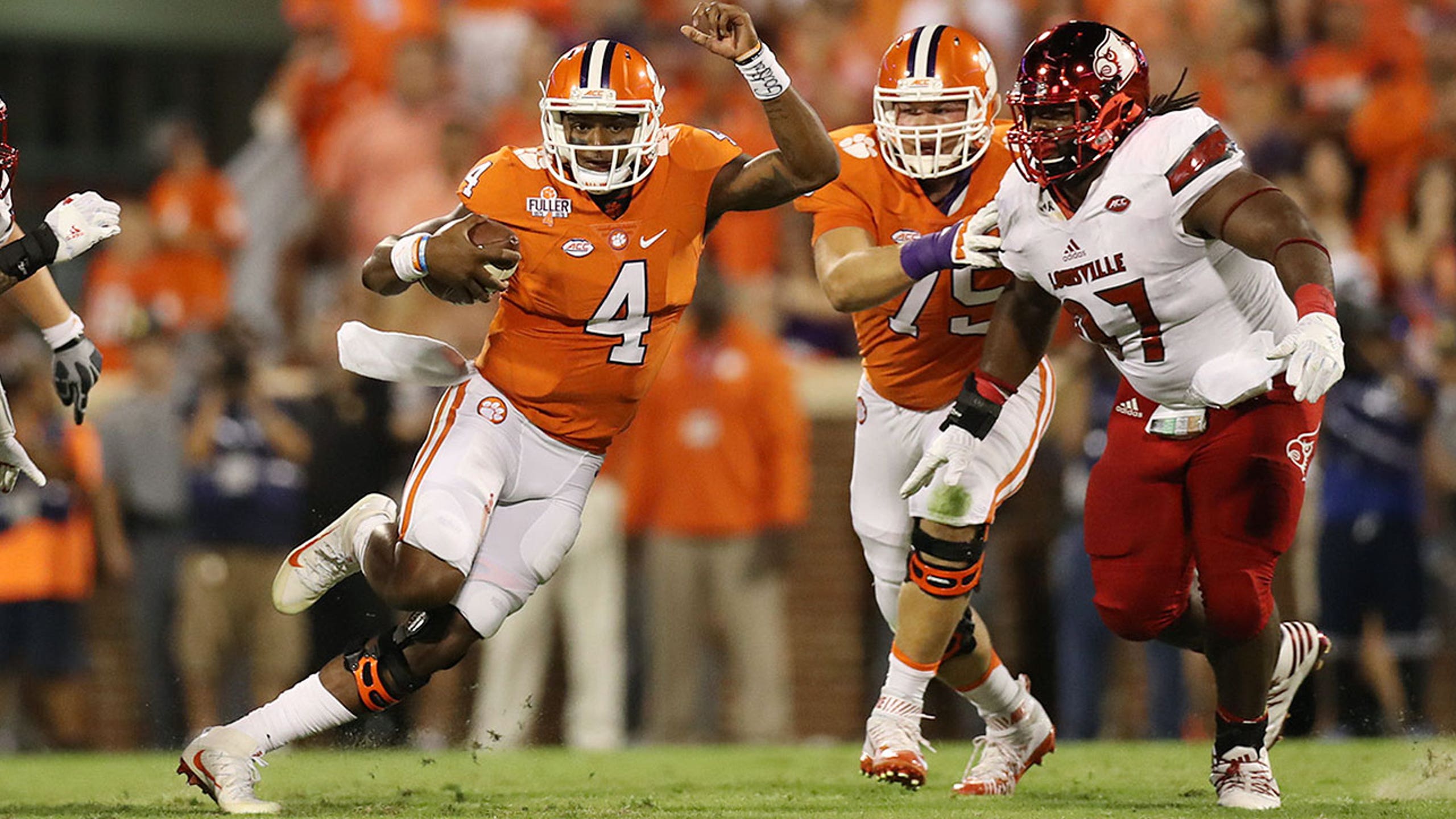 2017 NFL draft rankings: Quarterbacks
BY foxsports • June 30, 2017
The Browns, 49ers and Bears all are headed for top-five picks—they could land 1-2-3, in that order—and each team could use its first pick on a quarterback. Alone, that's enough to think another early quarterback run is waiting at the 2017 NFL draft, even if this year's class winds up not entirely warranting such a commitment.
The top three names in our QB rankings right now (Deshaun Watson, DeShone Kizer and Mitch Trubisky) are the three you are likely to hear most about between now and April 27. A fourth, Brad Kaaya, has jumped in and out of that group all season—he may wind up among a group of promising mid-round types. But is there enough talent at the top for those teams in need?
| | | | |
| --- | --- | --- | --- |
| Rank | Player | School | Measurables |
| 1 | Deshaun Watson | Clemson | 6' 3", 215 lbs. |
| 2 | DeShone Kizer | Notre Dame | 6' 4 1/2", 230 lbs. |
| 3 | Mitch Trubisky | North Carolina | 6' 3", 220 lbs. |
| 4 | Austin Allen | Arkansas | 6' 1", 209 lbs. |
| 5 | Patrick Mahomes | Texas Tech | 6' 3", 215 lbs. |
| 6 | Brad Kaaya | Miami | 6' 4", 215 lbs. |
| 7 | Mason Rudolph | Oklahoma State | 6' 5", 235 lbs. |
| 8 | Davis Webb | Cal | 6' 5", 230 lbs. |
| 9 | Luke Falk | Washington State | 6' 4", 203 lbs. |
| 10 | Baker Mayfield | Oklahoma | 6' 1", 212 lbs. |
An upset-filled Week 11 of the college football season showed off why the 2017 QB class is going to cause so many headaches. Watson racked up 580 yards and three touchdowns but also fired three interceptions in an upset loss to Pitt, as he continued to flash breakdowns in his mechanics; Trubisky had three TDs and 297 yards of his own, but he also did things like this in a loss to Duke; Allen, perhaps still hobbled by a recent knee injury, had his worst game of the season in a loss to LSU. There's just no consistency, and that has been an across-the-board problem.
Watson holds a slight edge here because of his dual-threat prowess, as well as what he's shown in key moments—he has played in a boatload of high-profile games at Clemson and has a knack for shining late. Kizer has an inch-plus of height and a good 15 to 20 pounds on Watson, which counts in the pocket, and he can get out and run when he needs to, as well. Trubisky is such a mixed bag: While the ceiling is unquestionably high, how long will it take his NFL coaching staff to rid him of the wild variations in his footwork? Can it be done? I do think at least the next four names on the list have starter potential down the line: Allen, Mahomes, Kaaya and Rudolph, though all four could stay in school. Allen doesn't have the size or arm of Trubisky, but he's similar in how he stands up to pressure. Mahomes has incredible athleticism and a huge arm, without any polish to his game.
Montana's Brady Gustafson drew the early tag as "2017 Carson Wentz": tall, FCS program, high-powered offense. Don't forget the name Alek Torgersen, though. We talked about the Penn QB on a recent On the Clock podcast, and there's a lot to like in his game.
This article originally appeared on
---
---