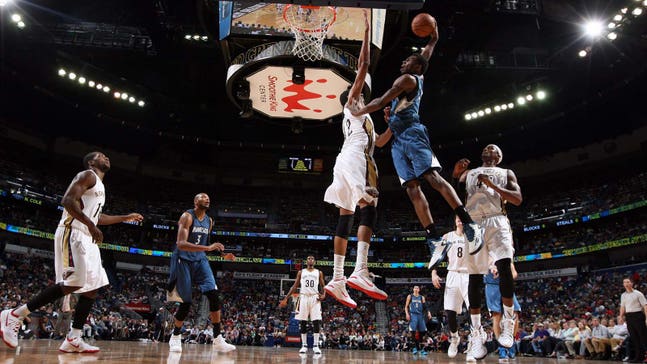 You won't believe why Andrew Wiggins won't do the slam dunk contest
Published
Feb. 4, 2016 12:33 a.m. ET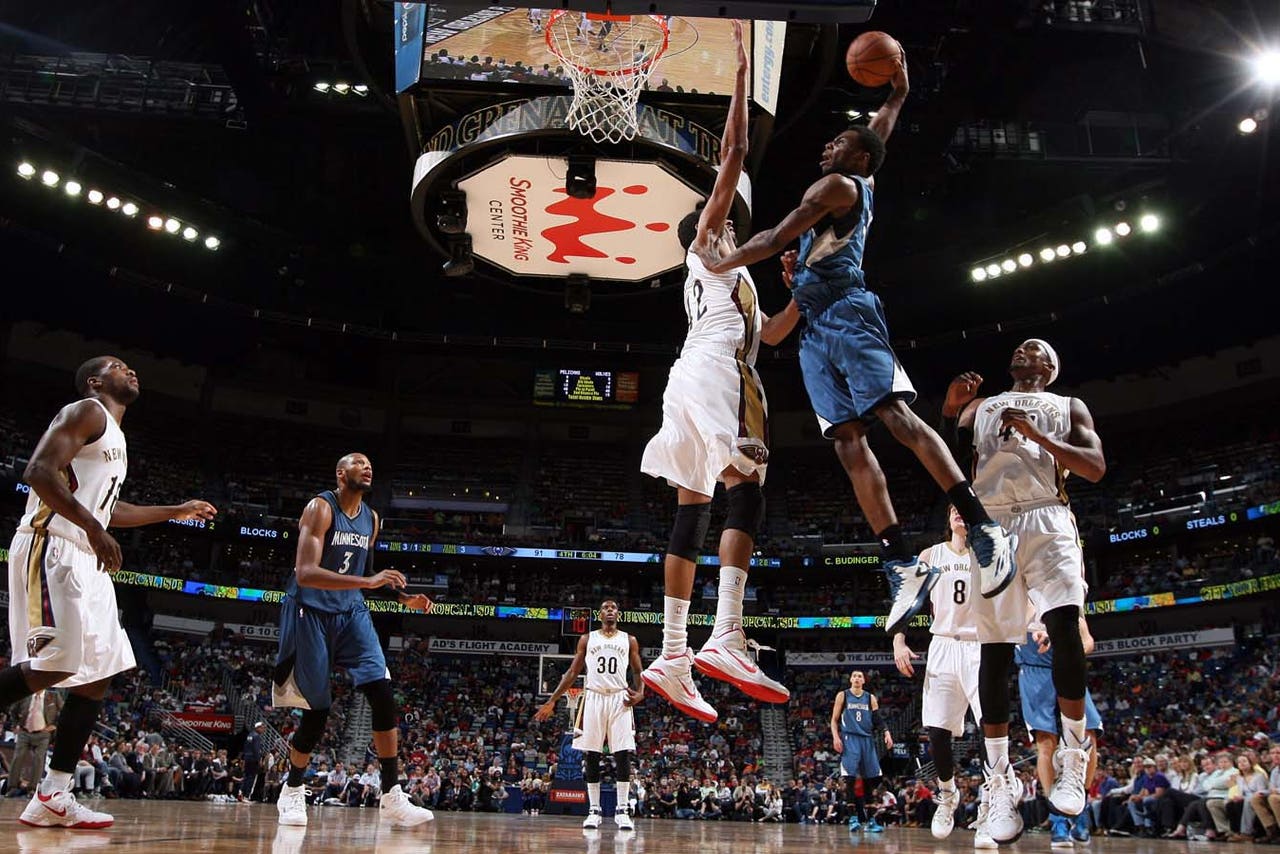 At 6-foot-8, long and lean, Minnesota Timberwolves guard Andrew Wiggins is a dynamite dunker. Yet you won't catch him during All-Star weekend in his hometown of Toronto challenging teammate and reigning dunk champ Zach LeVine in the Verizon Slam Dunk contest.
Why not?
Wiggins, averaging 20.6 points a game in his second NBA season, provided his reasoning to ESPN.com's Ramona Shelburne:
The high school dunk contest Wiggins referred to was the 2013 McDonald's All-American Game, which is widely thought of as perhaps the best dunk contest ever. It featured a star-studded cast of future NBA players such as the Orlando Magic's Aaron Gordon, the Milwaukee Bucks' Jabari Parker and the Brooklyn Nets' Rondae Hollis-Jefferson. Wiggins threw down a sensational reverse-360 dunk, but Chris Walker, who now plays in the NBA's D-League, topped Wiggins for the title.
We've heard a lot of excuses from a lot of players about why they won't compete in the All-Star slam dunk contest. Few of the excuses are any good. And not taking a high school dunk title doesn't seem like a justifiable reason to discount participating in the NBA's version on the biggest stage of all.
Mr. Wiggins, you might say no now, but as your star continues to rise, it will be your duty to showcase your skills in an event that desperately needs star power.
Your hometown provided the perfect backdrop, and competing against your high-flying teammate is the perfect drama. But since that won't happen, well, we'll wait.
The clock is ticking.
---
---