National Basketball Association
National Basketball Association
Warriors' Green given flagrant 1, out for Game 5
Updated
Mar. 5, 2020 1:47 a.m. ET

Golden State Warriors forward Draymond Green is suspended for Monday night's Game 5 of the NBA Finals against the Cleveland Cavaliers after he was assessed a flagrant foul 1 for his actions against LeBron James in Game 4.
Upon league office review, the penalty was announced Sunday by Kiki VanDeWeghe, the NBA's executive vice president of basketball operations.
"The cumulative points system is designed to deter flagrant fouls in our game" VanDeWeghe said in a statement. "While Draymond Green's actions in Game 4 do not merit a suspension as a standalone act, the number of flagrant points he has earned triggers a suspension for Game 5."
In accordance with NBA rules, Green will serve a one-game suspension without pay for accruing his fourth flagrant foul point of the 2016 postseason.
Green will serve his suspension during Game 5 at Oracle Arena in Oakland, Calif.
The incident occurred when Green made unnecessary contact with a retaliatory swipe of his hand to the groin of James with 2:48 remaining in the fourth quarter of the Warriors' 108-97 win in Game 4 at Quicken Loans Arena in Cleveland on Friday night.
Under league rules, any player who accumulates four flagrant foul points over the course of the playoffs will be automatically suspended for one game, and every additional flagrant foul will result in either a one-game suspension for a flagrant foul 1 or a two-game suspension (for a flagrant foul 2).
With less than three minutes left in Game 4, Green fell down and James tried stepping over his head as Green stood up. Green then swung his arm and made contact with James' groin area as he stood up and the two players had to be separated. A double foul was called.
The league also said James has been assessed a technical foul upon league office review for his role in the altercation, which included a physical taunt.
In addition, the league announced that Cavaliers head coach Tyronn Lue has been fined $25,000 for public criticism of officiating.
Lue made his comments during the postgame press conference following Game 4 as the defending champion Warriors rebounded from a 30-point loss by beating the Cavs and taking a commanding 3-1 lead in the series.
Lue was upset with the officiating after James took only four free throws in Friday night's critical loss.
"He never gets calls," Lue said Friday night. "I mean, he attacks. Outside of Russell Westbrook, he's one of the guys that attacks the paint every single play. And he doesn't get a fair whistle all the time because of his strength and because of his power and guys bounce off of him. But those are still fouls, and we weren't able to get them. But we've got to play through officiating."
---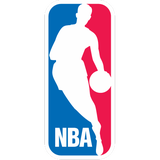 Get more from National Basketball Association
Follow your favorites to get information about games, news and more
---