Minnesota Timberwolves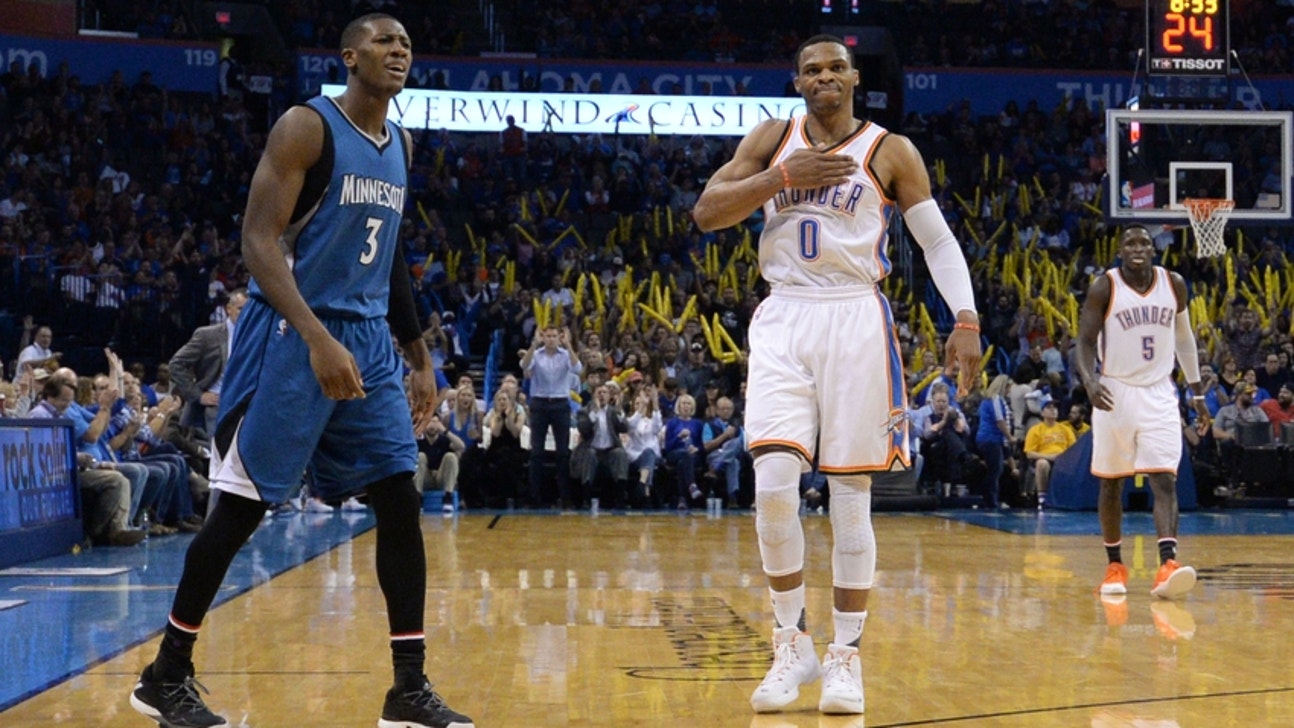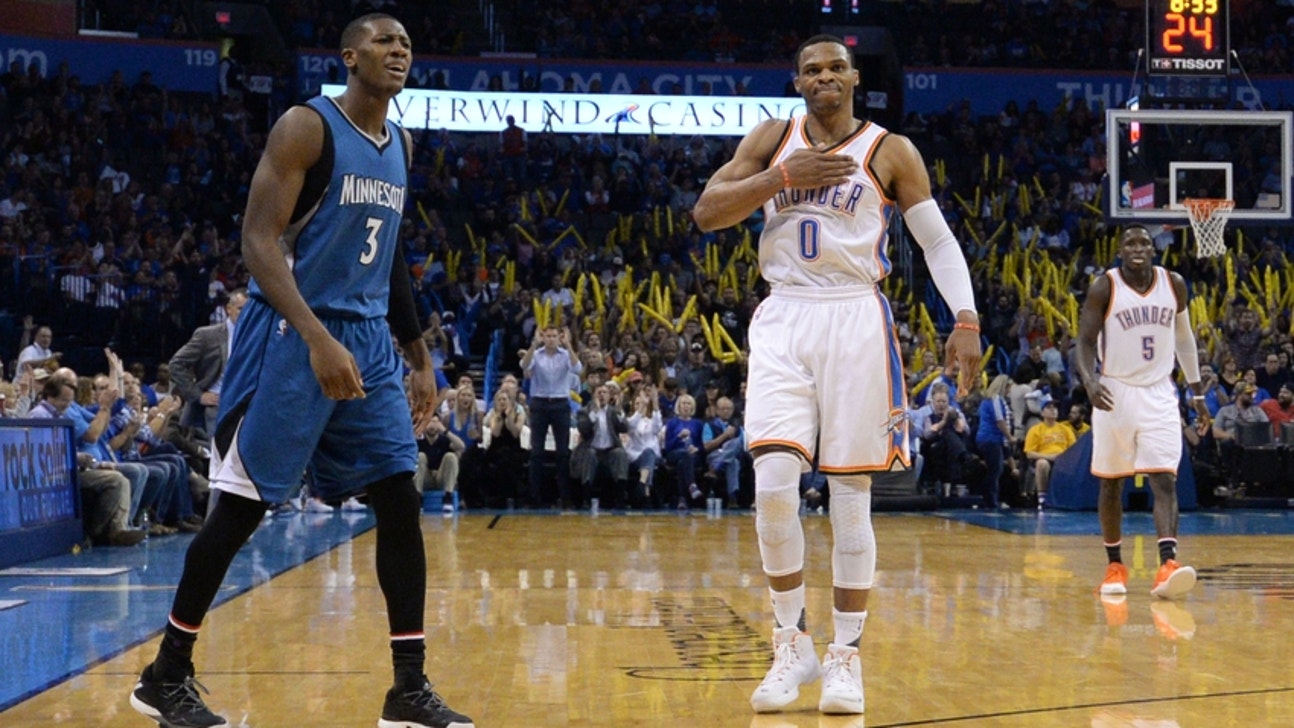 Minnesota Timberwolves
Timberwolves vs Thunder: Christmas Day Preview
Updated
Mar. 4, 2020 2:58 p.m. ET

Fansided, Alex Swendig/FanSided via Dunking with Wolves
Mark D. Smith-USA TODAY Sports
The Timberwolves square-off against the red-hot Russell Westbrook on Christmas Day — the first time that the Wolves have ever played on Christmas.
When this game was originally scheduled, the records for the two teams was expected to be similar at this junction of the season. That hasn't exactly been the case.
The Thunder are doing great right now and show no sign of slowing down, while the Timberwolves are hurting real badly and are looking for anything to boost their win percentage.
The most exciting part of this game, by far, is the jerseys: the new Christmas Day jerseys are the coolest jerseys the T-Wolves have ever worn. (Everyone should be glad they aren't those terrible jerseys with sleeves that teams used to wear on Christmas.)
Moving past the jerseys…this game should be fun to watch. The Timberwolves, while they haven't played well this season overall, are still an exciting team on offense. Everyone loves watching LaVine, Wiggins, and Towns play their game.
And for the Thunder's part, well, Russell Westbrook is exciting every night. He currently has 14 triple-doubles on the season and is averaging a triple-double. Russ has even scored more than 40 points in each of the last three games he's played.
While the Thunder are the clear favorite, the Wolves could very well win this game. The Wolves tend to hold their own when they play the Thunder, the first meeting of the current season notwithstanding.
This game would be a big win, of course, and hopefully translate into the rest of the season.
Nov 5, 2016; Oklahoma City, OK, USA; Minnesota Timberwolves guard Kris Dunn (3) drives to the basket between Oklahoma City Thunder guard Russell Westbrook (0) and Oklahoma City Thunder center Steven Adams (12) during the second quarter at Chesapeake Energy Arena. Mandatory Credit: Mark D. Smith-USA TODAY Sports
Minnesota Timberwolves Preview
Record: 9-20 (4-11 home, 5-9 road)
Starting Lineup
PG – Ricky Rubio (7.3 PPG, 7.0 APG, 4.2 RPG)
SG – Zach LaVine (21.4 PPG, 3.1 APG, 3.3 RPG)
SF – Andrew Wiggins (21.7 PPG, 4.2 RPG, 2.3 APG)
PF – Gorgui Dieng (10.2 PPG, 8.0 RPG, 1.3 BPG)
C – Karl-Anthony Towns (22.1 PPG, 11.4 RPG, 1.4 BPG)
Key Reserves
In the last game for the Timberwolves, an embarrassing loss against the Sacramento Kings, the Wolves' bench racked up a whopping 11 points on the night. The starters have been playing nearly 40 minutes a game each just to keep the bench players off the floor.
The Timberwolves need to find a way to get production from the bench. Nemanja Bjelica hasn't been playing bad, all things considered. While not a lot has been expected of him, he puts up 6.2 points per game on 40.8 percent from the floor.
Kris Dunn and Shabazz Muhammad need to step up their play, as neither one of them are living up to pre-season expectations.
Nov 5, 2016; Oklahoma City, OK, USA; Oklahoma City Thunder guard Russell Westbrook (0) dunks the ball in front of Minnesota Timberwolves guard Kris Dunn (3) during the third quarter at Chesapeake Energy Arena. Mandatory Credit: Mark D. Smith-USA TODAY Sports
Oklahoma City Thunder Preview
Record: 18-12 (11-6 home, 7-6 road)
Starting Lineup
PG – Russell Westbrook (31.8 PPG, 10.8 APG, 10.5 RPG)
SG – Anthony Morrow (6.1 PPG, 0.8 RPG, 0.6 APG)
SF – Andre Roberson (7.2 PPG, 4.6 RPG, 1.1 APG)
PF – Domantas Sabonis (6.6 PPG, 3.4 RPG, 1.3 APG)
C – Steven Adams (11.5 PPG, 7.6 RPG, 0.9 BPG)
Key Reserves
One of the biggest pieces to this Thunder team comes off of the bench in Enes Kanter. Kanter is a fantastic player that can score the ball better than many centers in the league, averaging 12.8 points per game but with the capability to go for 20+ on any given night.
Kanter is really the only exceptional reserve for OKC, but he is a guy the Wolves should be worried about as he averages about 19 minutes per game.
Jerami Grant has been receiving 20 minutes per game but only puts up 6.3 points per contest. Joffrey Lauvergne, Semaj Christon, and Alex Abrines are the other reserves to see significant playing time.
Jan 27, 2016; Minneapolis, MN, USA; Minnesota Timberwolves forward Andrew Wiggins (22) passes in the fourth quarter against the Oklahoma City Thunder forward Serge Ibaka (9) at Target Center. The Oklahoma City Thunder beat the Minnesota Timberwolves 126-123. Mandatory Credit: Brad Rempel-USA TODAY Sports
Three Things to Watch
1. Andrew Wiggins shooting. As of lately, Wiggins has been in a shooting slump. Not an awful one, albeit, but a shooting slump nonetheless. Look for him to bounce back in shooting and get back to his usual self.
On Friday night against Sacramento, Wiggins shot 0-6 from three, although he's shot pretty well from deep this season overall. Hopefully he can perform better than that on Christmas Day.
2. A lot of shots from Russell Westbrook. Victor Oladipo has a sprained right wrist and is not going to be playing in this game. This will open up Russell Westbrook to even more scoring.
With Oladipo out, the Thunder will rely even more than they already do on Westbrook. Russ has had 40 or more points in the last three games and is a solid bet to do it again against the Wolves.
3. Timberwolves defense in the post. Despite hiring defensive guru Tom Thibodeau, the Wolves have struggled to defend in the paint. This could be a big issue for them against big men Adams and Kanter.
If the Wolves aren't stout in the paint early on, the the Thunder could rack up big points in a hurry.
Dec 3, 2016; Charlotte, NC, USA; Minnesota Timberwolves head coach Tom Thibodeau reacts during the second half against the Charlotte Hornets at Spectrum Center. The Timberwolves defeated the Hornets 125-120 in overtime. Mandatory Credit: Jeremy Brevard-USA TODAY Sports
Game Prediction
As of now, most online sports books have the Thunder as the favorite by 4.5 points.
The Wolves could play shut-down defense on Sunday and still allow Westbrook to get 40 points and 15 assists. Of course, they could also stop Westbrook and take advantage of the Thunder's lack of depth and get a win.
The Thunder are most likely going to take this game, but it's more fun to get our hopes up as Timberwolves fans. Let's say the Wolves get a win on Christmas, 114-109.
More from Dunking with Wolves
This article originally appeared on
---
---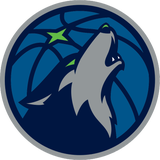 Get more from Minnesota Timberwolves
Follow your favorites to get information about games, news and more
---