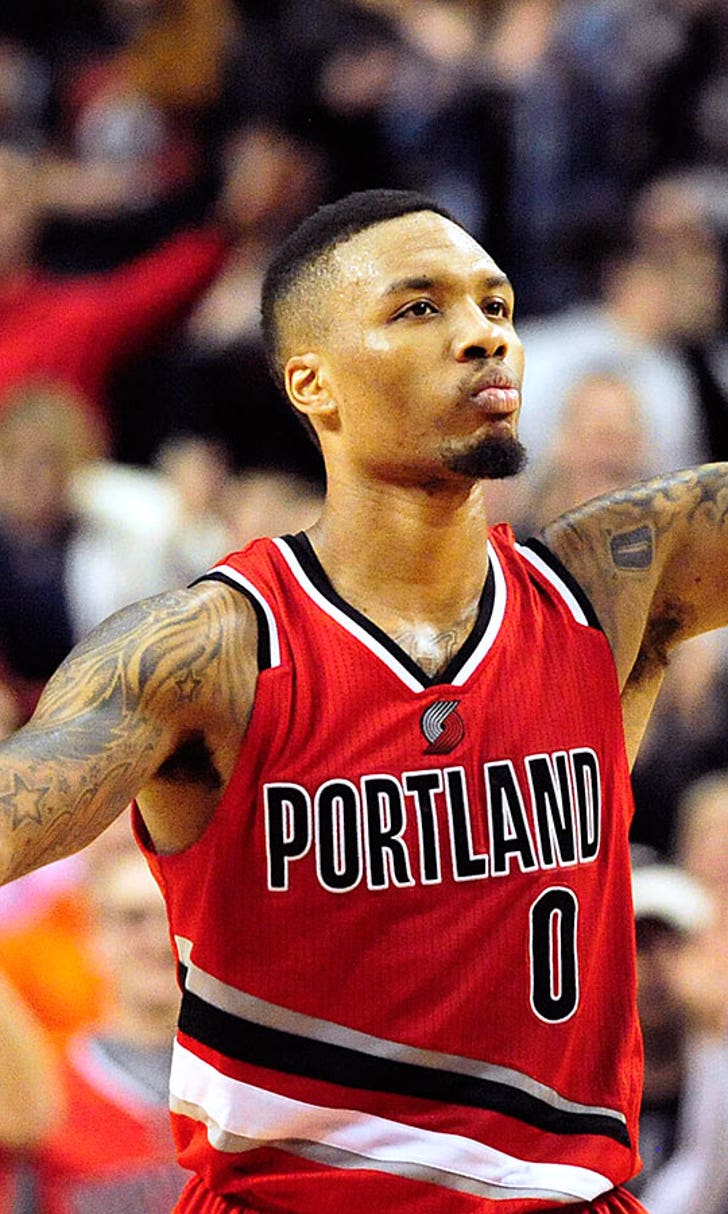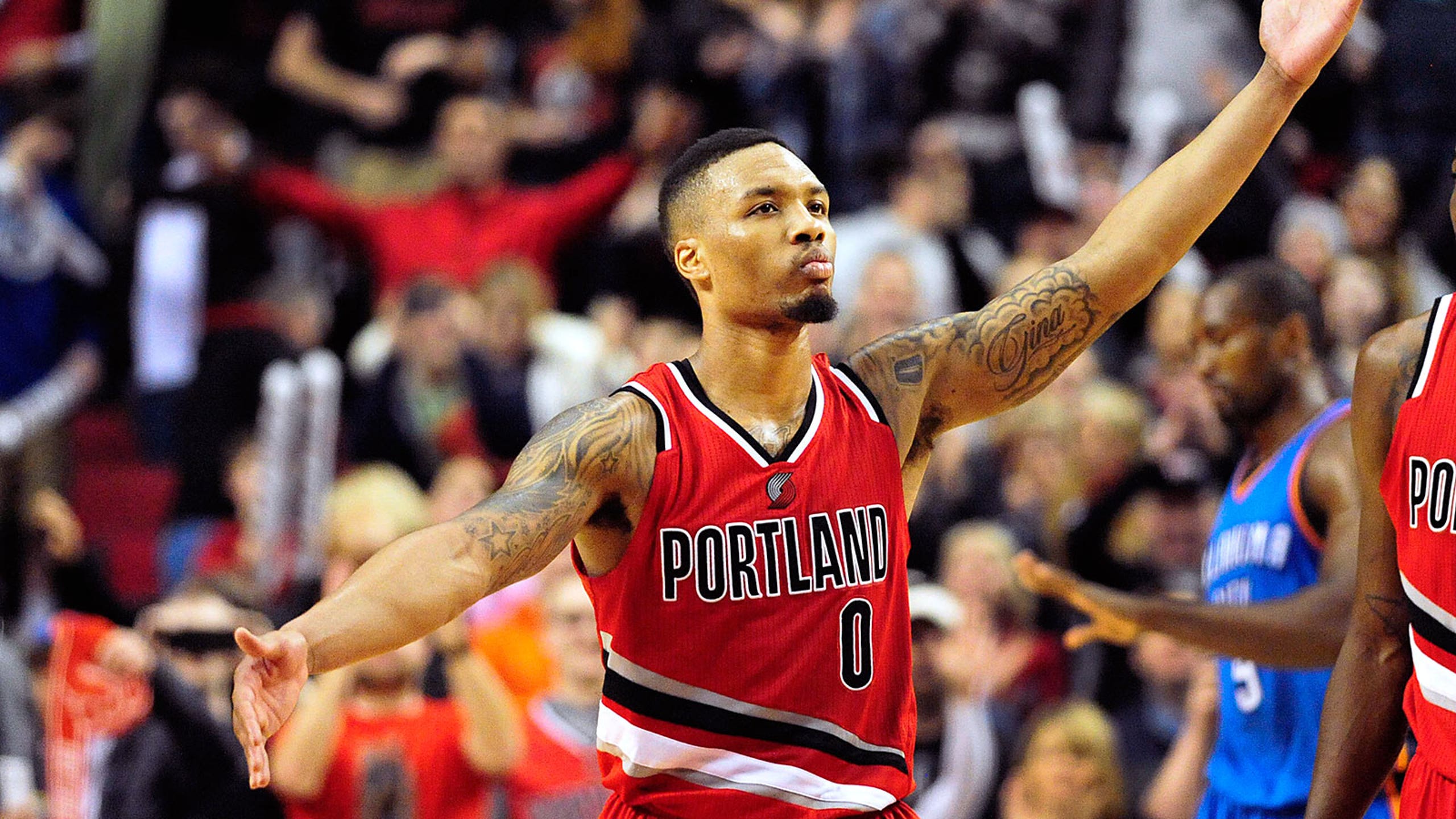 Thunder can only shake off soaking after Lillard makes it rain
BY Jeff Caplan • January 11, 2016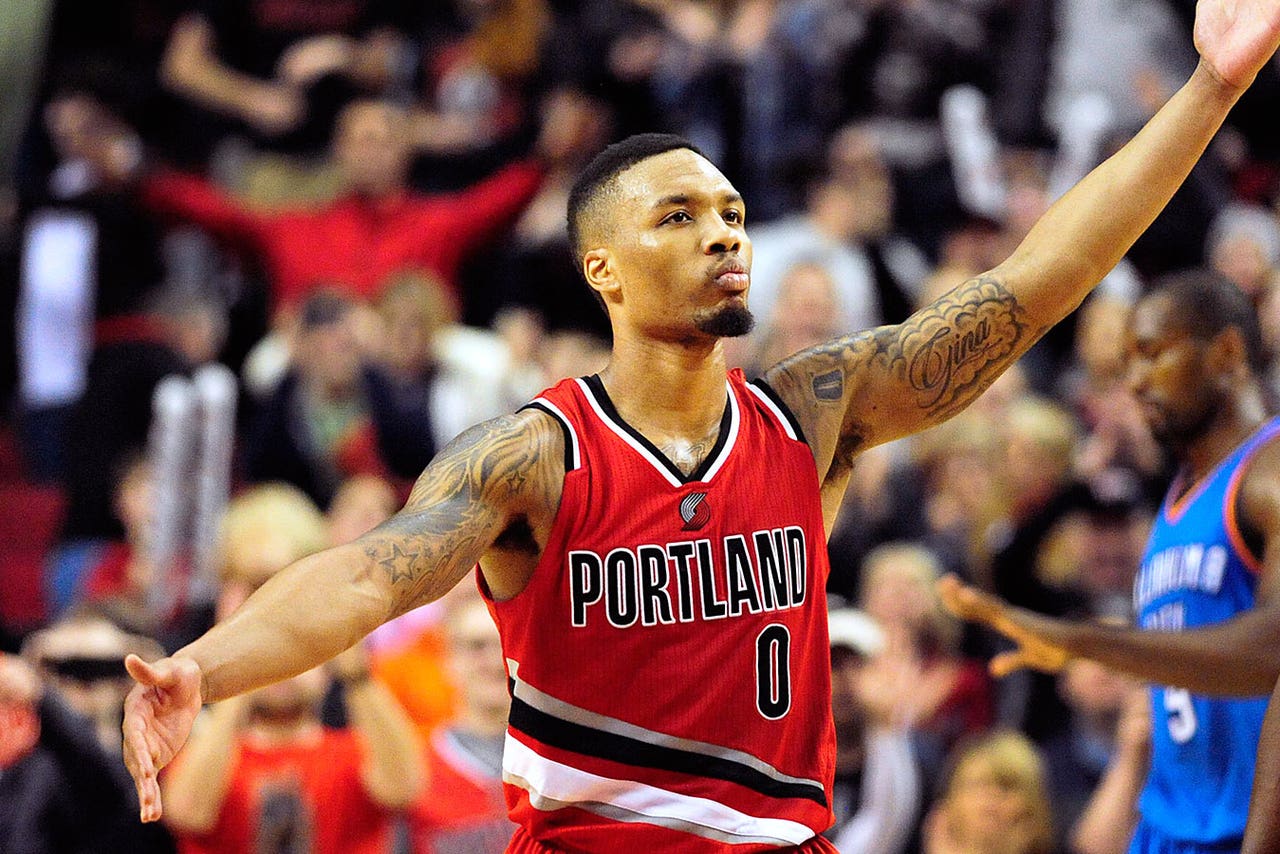 It rains in Portland, but the Oklahoma City Thunder had never seen it rain quite like it did inside the Moda Center on Sunday night thanks to combustible Trail Blazers point guard Damian Lillard.
Lillard spoiled what looked like would be OKC's second consecutive road win. Instead it became a Lillard 3-point highlight reel to snatch a 115-110 victory from OKC, a game the Thunder led by eight points with 3:06 to go.
In those 186 seconds, Lillard bombed away for five of his eight 3-pointers and 17 of his 31 points. Without much more they could do, the Thunder tipped their caps to Lillard.
"Guys were here," Kevin Durant, putting his hand over his face, told reporters via The Oklahoman. "One of them, he stepped back, above the break. That's like a 20-percent shot. And he hit it. Pull-up deep 3. When you feeling it, got the ball in your hands all game, that's part of it."
Russell Westbrook, who had the primary defensive duties on the shifty Lillard down the stretch, echoed Durant.
"Some of them were some defensive things we should've done," Westbrook said. "But a lot of those 3s are six feet behind the line. Made some tough ones. Make one, make a few. We live with those. Happens like that some times."
---
---