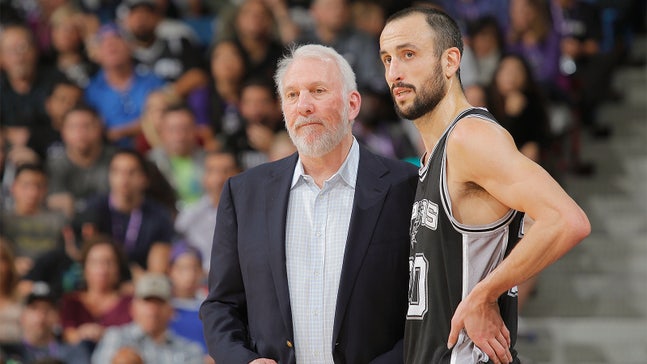 This one Spurs play should scare the Warriors
Published
Mar. 22, 2016 2:15 p.m. ET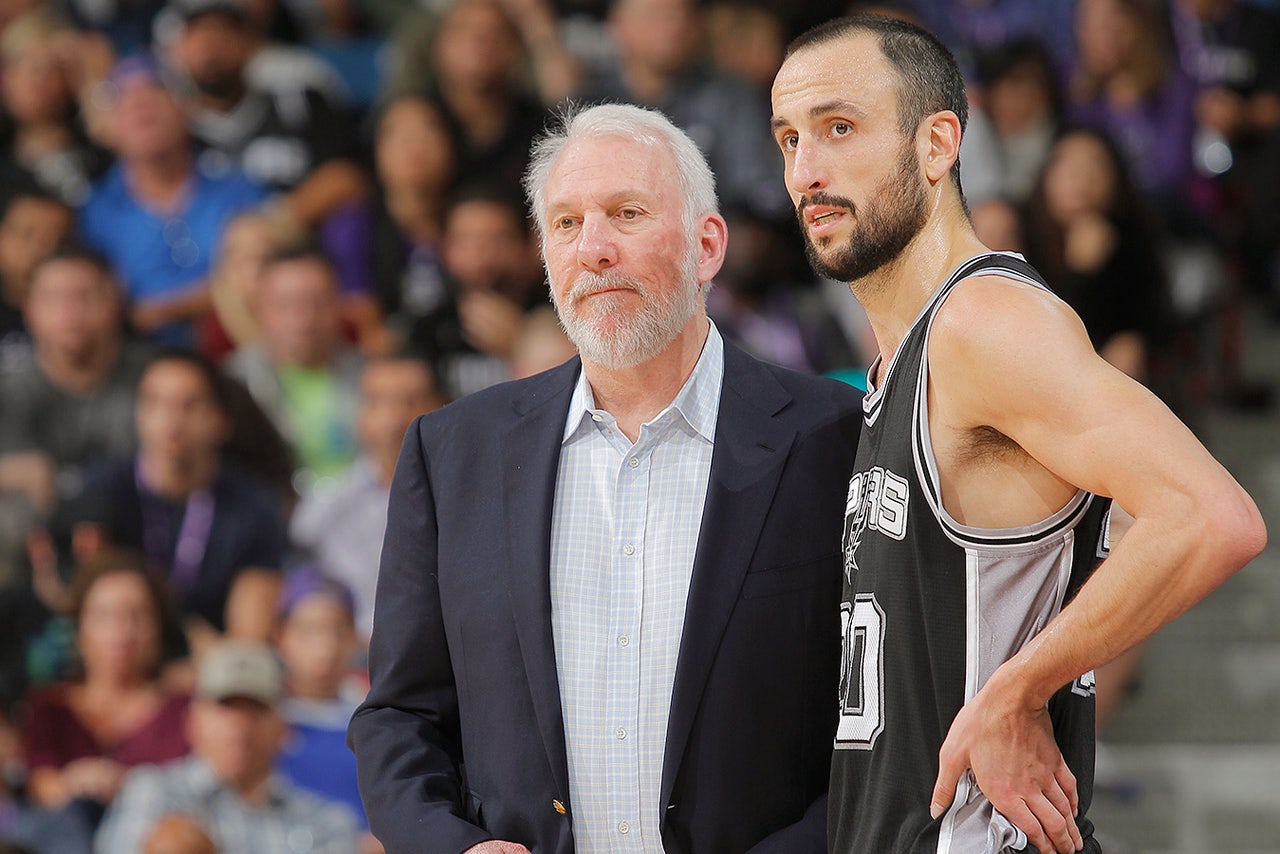 You know all about the San Antonio Spurs' defense. It's the best in the NBA this season, and it's not particularly close. The Spurs are giving up three points fewer per contest than their next closest competitor.
But you might have forgotten about San Antonio's offense, especially after the Spurs' win on Saturday over the Golden State Warriors. That game was a titanic, low-scoring clash -- the type of game you figure coach Gregg Popovich wants San Antonio to play in order to beat the Dubs.
Don't be so sure about that, however. The Spurs boast the NBA's third-best offense this season, too; in fact, they're scoring more efficiently than they did during their 2013-14 championship season.
And as the end of the season creeps up, the Spurs are really humming along on offense. Sure, they collapsed against the Charlotte Hornets on Monday, which was unfortunate. In that crushing loss, however, there was a gem of a play that should put the fear of God into the Warriors:
The Hornets are no slouches, mind you. They have a top-10 defense that's only one point per 100 possessions worse than Golden State's squad this year. It didn't matter. The Spurs destroyed Charlotte with half a dozen passes in a matter of seconds, resulting in a wide-open LaMarcus Aldridge dunk.
"But it's just one play," you cry. Surely we can't conclude much based on one play.
Maybe you're right. It is just the one possession. Yet it's one that will keep Steve Kerr up at night, because the only doubt the Warriors can possibly have about a matchup with the Spurs is in Kerr's own head.
Can Kerr outcoach the master? Can he go toe-to-toe with Gregg Popovich, the coach from whom he's taken so much? Kerr's put his own touch on his coaching style, of course, and he's borrowed heavily from Lute Olsen and Mike D'Antoni. But in essence, he's Pop's protege. And the Dubs avoided having to answer these questions last year, as the Clippers eliminated the Spurs before Golden State could face them.
In 2015-16, the Spurs have completely reworked their defense and offense with one purpose: Taking out the Warriors. And plays like this one show how they'll try to do it: Move the ball until Golden State's aggressive defense breaks down, then find the open man in the middle.
It sounds so simple -- because the Spurs make the infinitely complex look like a piece of cake.
---
---