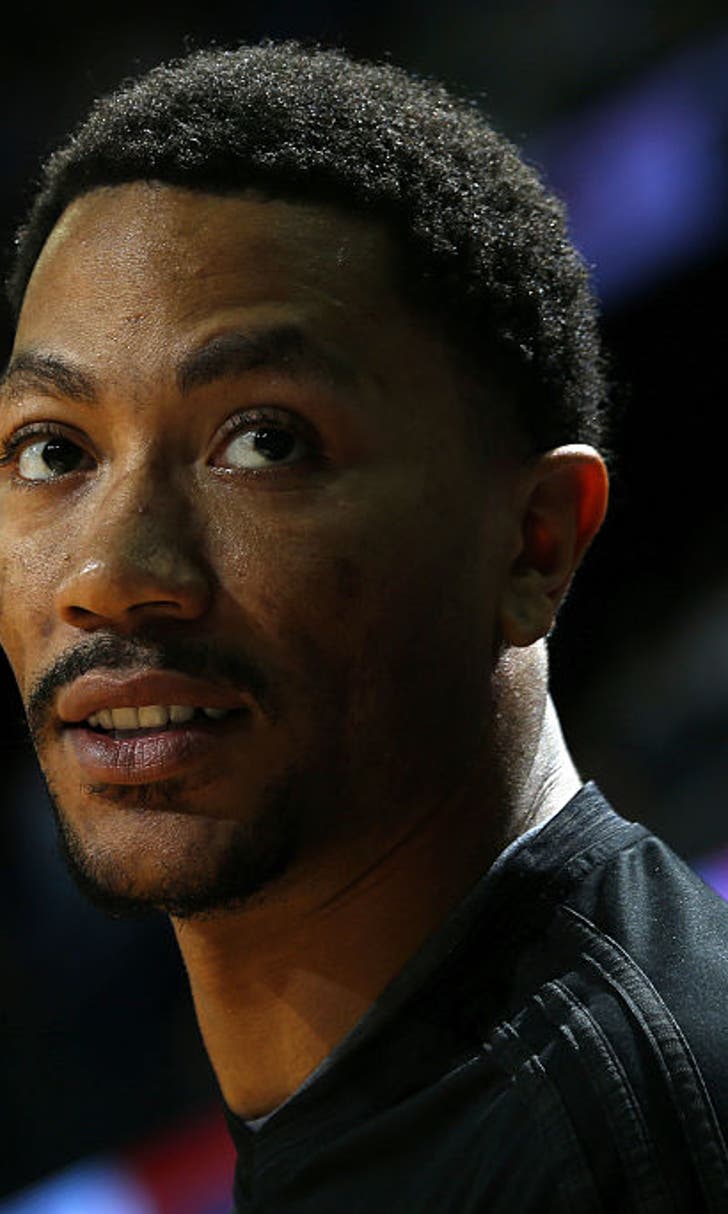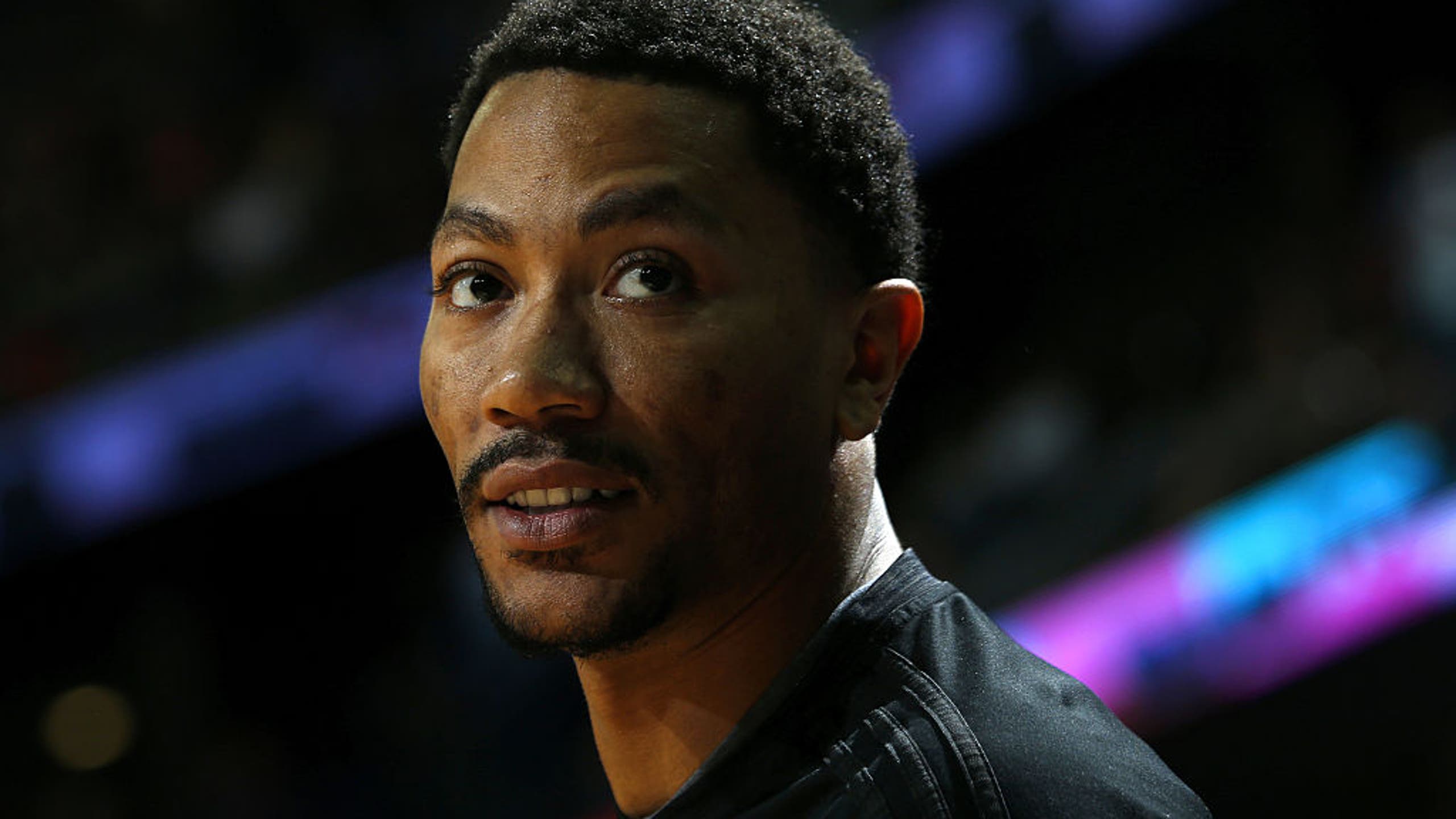 The Derrick Rose trade means nothing for the Knicks, for now ...
BY foxsports • June 22, 2016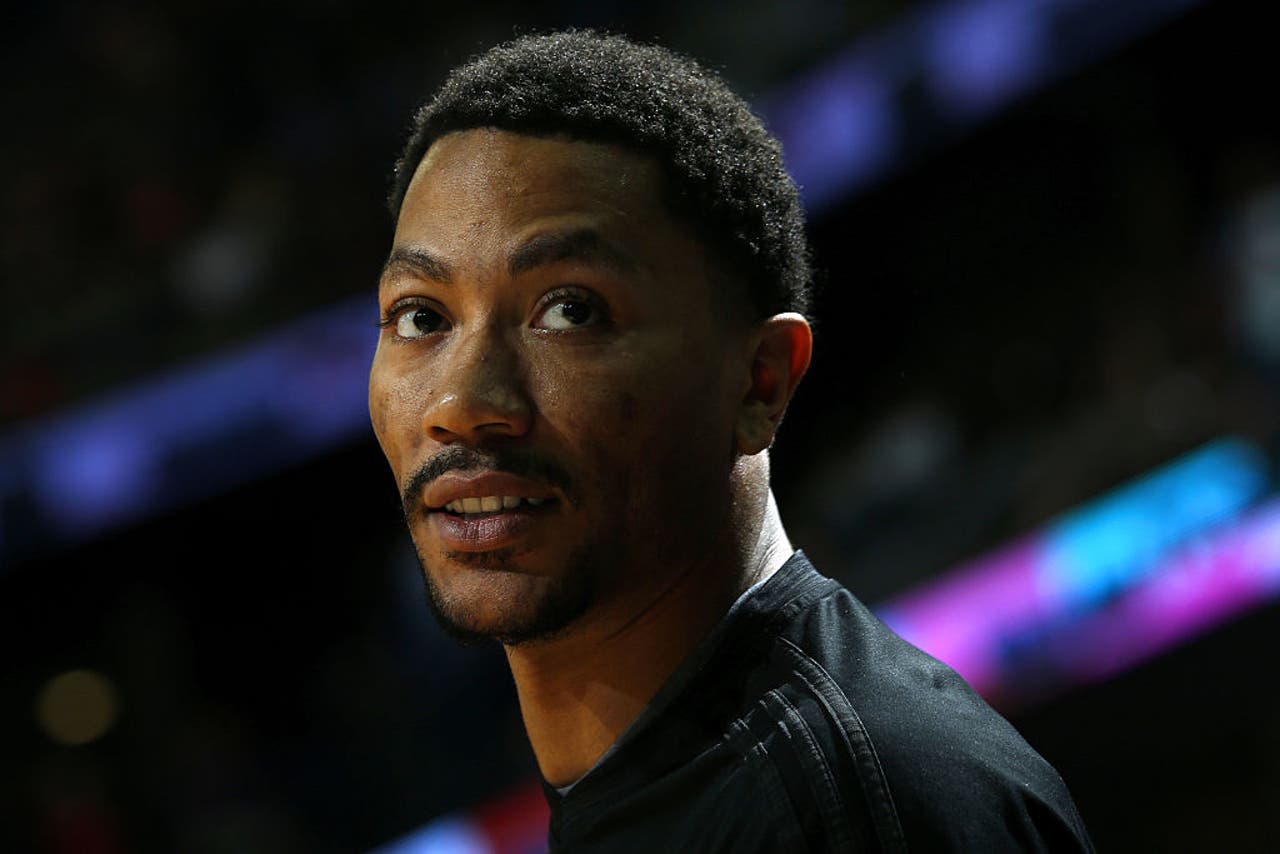 The Knicks just can't help themselves, can they?
Coming off a 32-50 season in which the brightest spots of the campaign were the performances by rookie sensation Kristaps Porzingis, the development of first-round pick Jerian Grant, and the emergence of Langston Galloway as a legitimate NBA role player,€" one might say that the Knicks were building a youth movement around their veteran all-star Carmelo Anthony.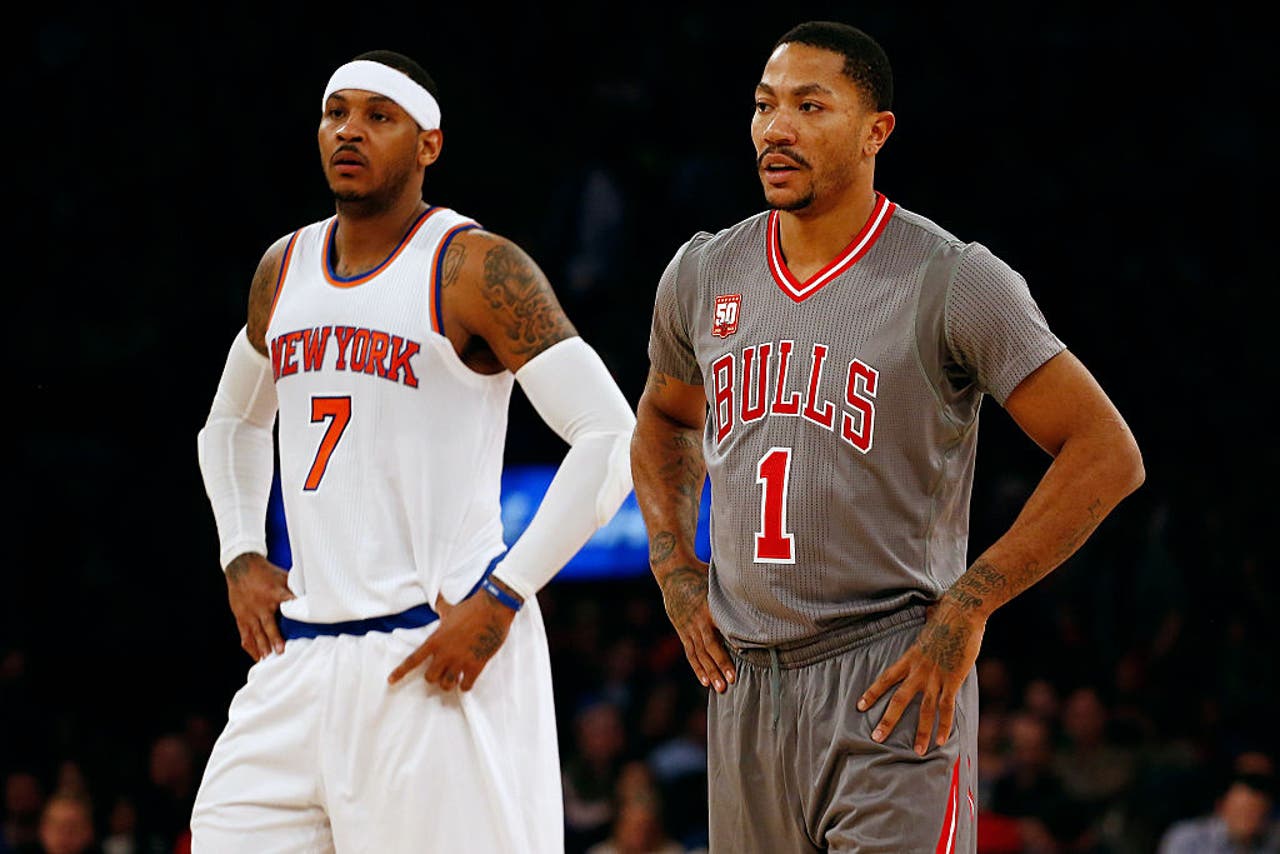 Whether they were, weren't, or somewhere in-between, it doesn't matter now because the Knicks went full Knicks (the act of acquiring a past-his-prime superstar, i.e. Stephon Marbury, Steve Francis, Tracy McGrady, Amare Stoudemire) on Wednesday afternoon, trading Robin Lopez, Jose Calderon and their supposed point guard of the future, Grant, to Chicago for Derrick Rose, Justin Holiday and a future second-round pick.
Following his 2010-11 MVP season, Rose has been riddled with devastating knee, lower body and facial injuries that have resulted in him playing in only 50.6 percent of the Bulls' regular season games the past four years. Despite appearing in 66 games in 2015-16, the most since 2010-11, Rose has proven that his debilitating injuries have left him a shadow of his old self, posting mediocre Player Efficiency Ratings of 9.7, 15.9 and 13.5 the past three seasons.
But this is nothing new. The story of Rose's fall from basketball superstardom has been told 10 times over. Which begs the question: why the heck did the Knicks just trade for him?
First and foremost: To say the Knicks need a competitive NBA point guard is an understatement. Last season, the backcourt of Calderon and Sasha Vujacic was arguably the most pathetic two-way duo in the entire league — defensive matadors who posted two of the worst defensive box score plus/minuses, defensive ratings and PERs on the entire team. Let's not act like the 2016 version of Rose is the second-coming of Scottie Pippen on defense, but at this point, anyone with the play-making ability Rose has, at both ends, is an upgrade.
Second: The Knicks are kind of on the verge of something. The definition of "something" is certainly up for debate, but if you disregard the fact that the Knicks' starting backcourt would have a hard time finding bench minutes on most other teams in the league, the front court of Anthony and Porzingis is as rock solid as the swingman and big man positions get in the NBA. If the Knicks want to win and win now, getting Rose on the same roster as these two studs is an improvement —€" no matter how far the 2008 top overall pick has regressed.
Third: Rose's contract. While he's scheduled to make a ludicrous $21,323,250 guaranteed this year, the contract expires after this upcoming season. In the event Rose bombs and/or gets hurt again, the Knicks are not handcuffed by a long-term deal that will haunt the franchise the same way the notorious ones given to Marbury and Stoudemire did.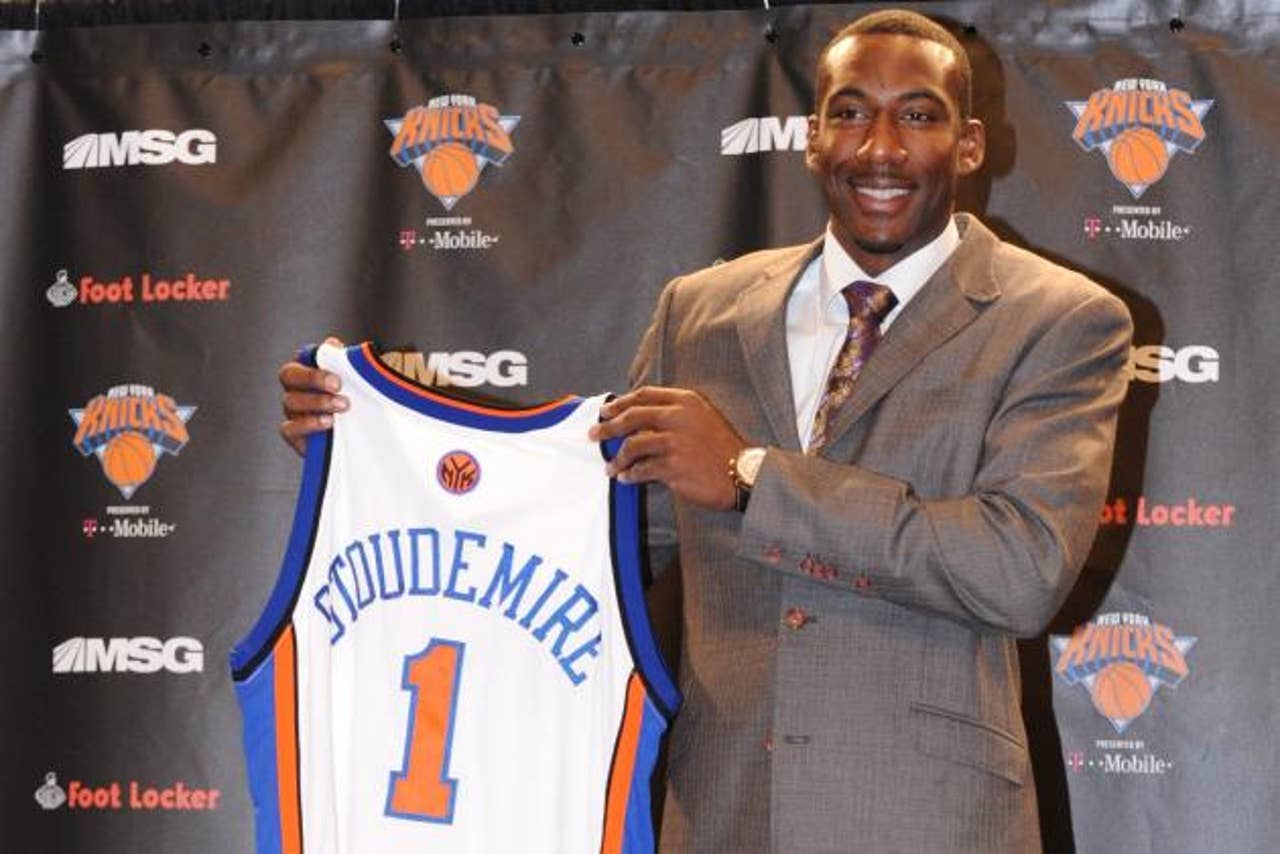 This brings us full-circle: If he's only guaranteed to be there one season, why did the Knicks trade away their highly-touted rookie point guard along with their second-best-rated defensive player and leading rebounder (Lopez) for one throw of the dice to hit snake-eyes on the NBA's craps table?  
Here are the only feasible reasons to consider:
1) Phil Jackson genuinely thinks Rose is "back" and can once again be a superstar starting next season.
2) Jackson genuinely thinks Rose is "back" AND can be re-signed next season at a discounted rate vs. his actual value.
3) Worst-case scenario: Rose walks after this season and $21+ million opens up for the free agency summer of 2017, which is headlined by perennial superstar point guard Russell Westbrook.
4) Trading away Lopez, Calderon and Grant in exchange for Rose/Holiday means the Knicks now have only five active players (Galloway is a restricted free agent with qualifying offer option) on the roster occupying about $56.1 million in cap space. With the NBA's 2016-17 salary cap predicted to increase to about $92 million, this will leave a slot open for an additional max player to be signed by the franchise this summer. With Lopez gone and a plethora of valuable big men available, could this mean the Knicks are about to shove all their chips into the middle and offer Hassan Whiteside a max deal? A short-term, highly-lucrative deal for Pau Gasol or Joakim Noah? Or could this mean ... shield your eyes, Knicks fans, this is your only warning ... a max offer to the controversial Dwight Howard?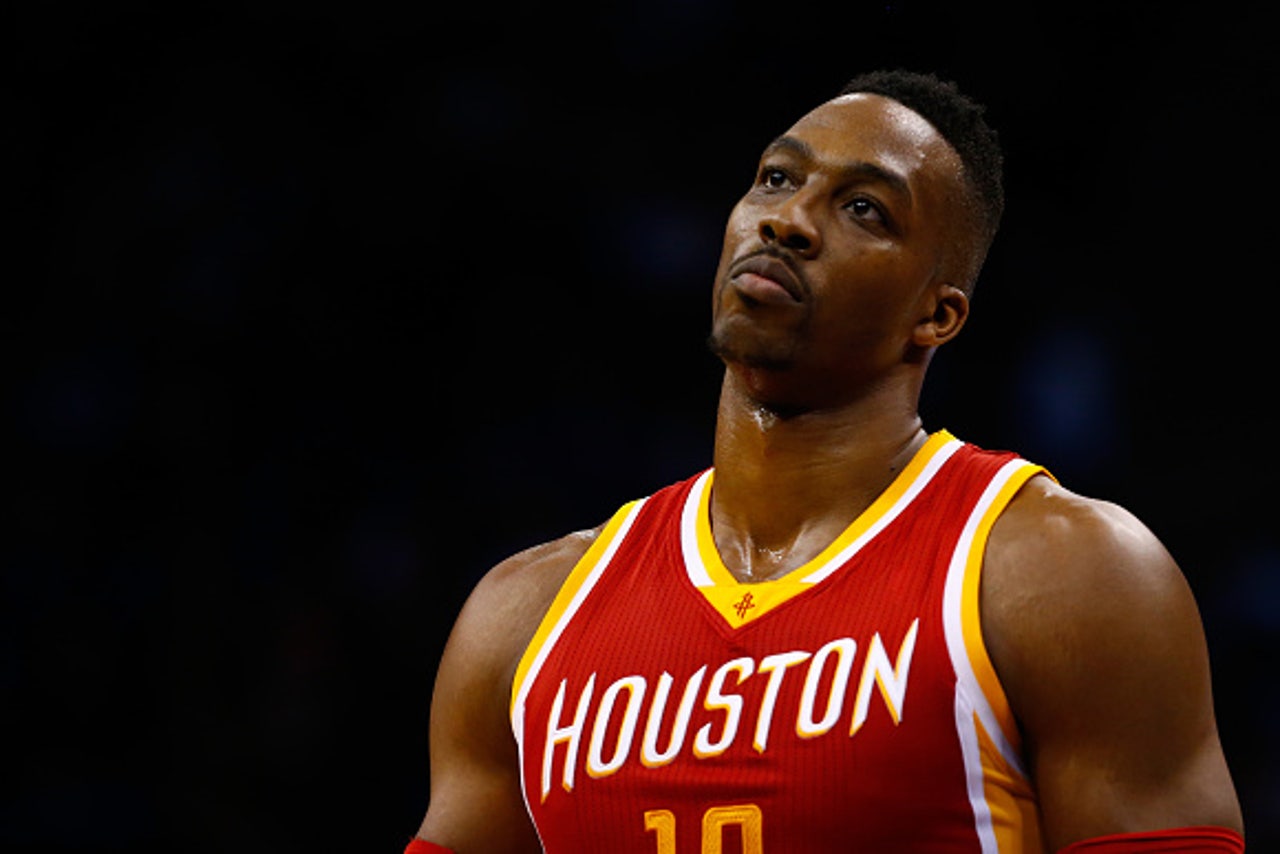 All of these questions mean one thing: Today's trade, at this very moment, is neither good nor bad for the New York Knicks — there is simply too much in question moving forward. This transaction has no major ramifications on the status of the franchise whatsoever as of June 22, 2016 — and it is simply the first step in what appears to be a larger plan being rolled out with the end goal of bringing championship glory back to the Mecca of Basketball.
Don't let this undermine the importance of what today represents long-term, however. New York's professional basketball team just cannonballed into the NBA's community pool, and what the Knicks choose to do from here will not only define Jackson's legacy as an NBA front office executive, but also immediately return the franchise to relevancy, or, reverberate the same narrative that has haunted the city of New York for the past two decades.
---
---