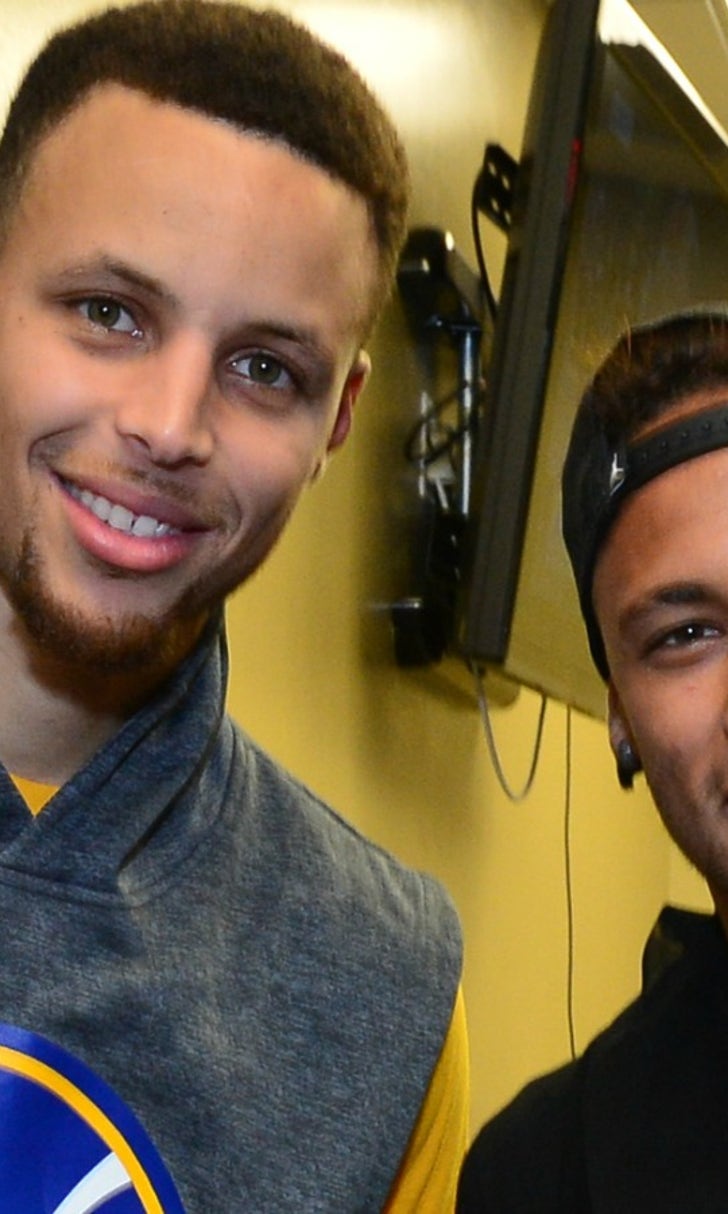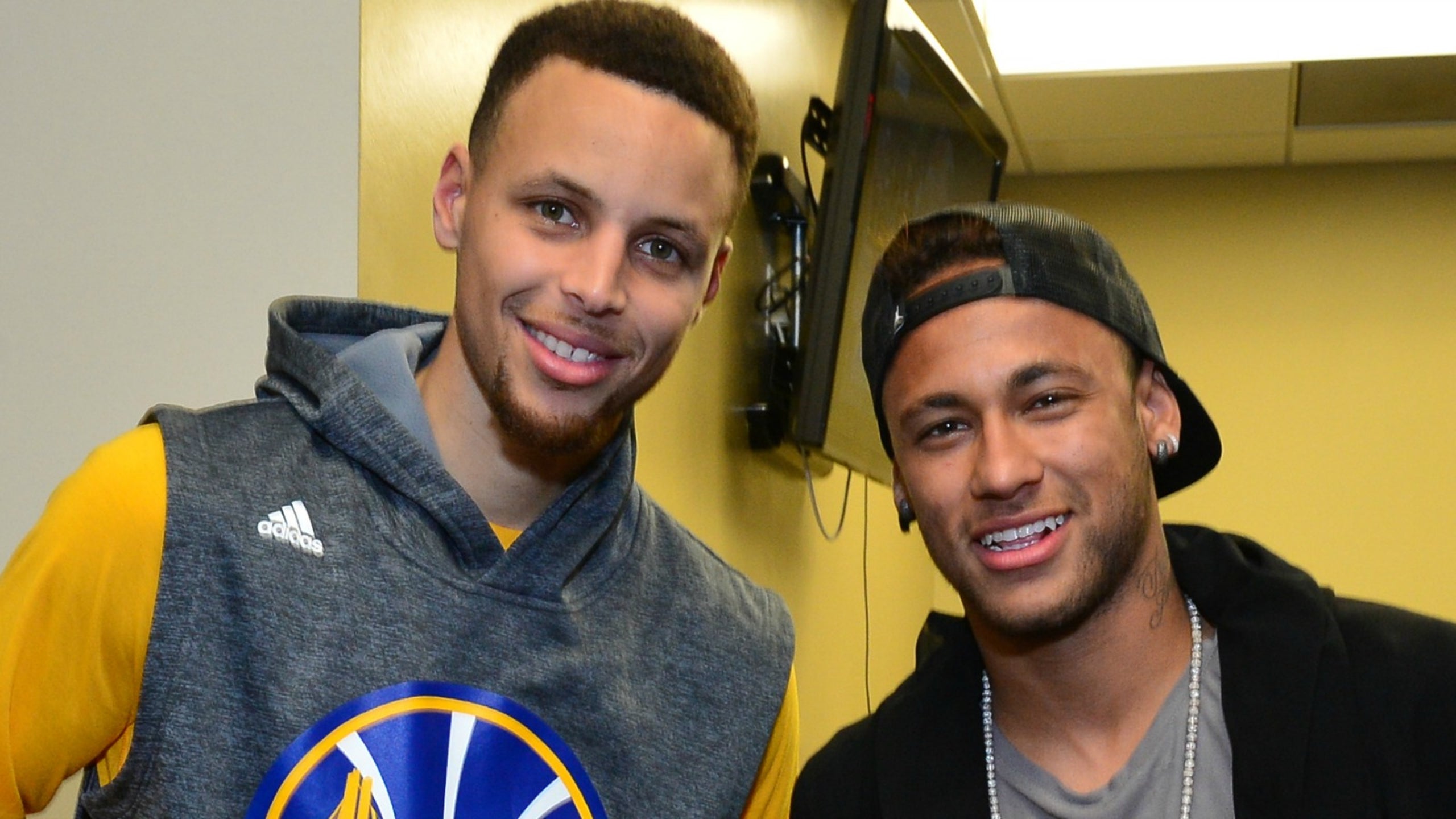 Stephen Curry swapped jerseys with Neymar after Warriors blasted the Cavs
BY foxsports • June 6, 2016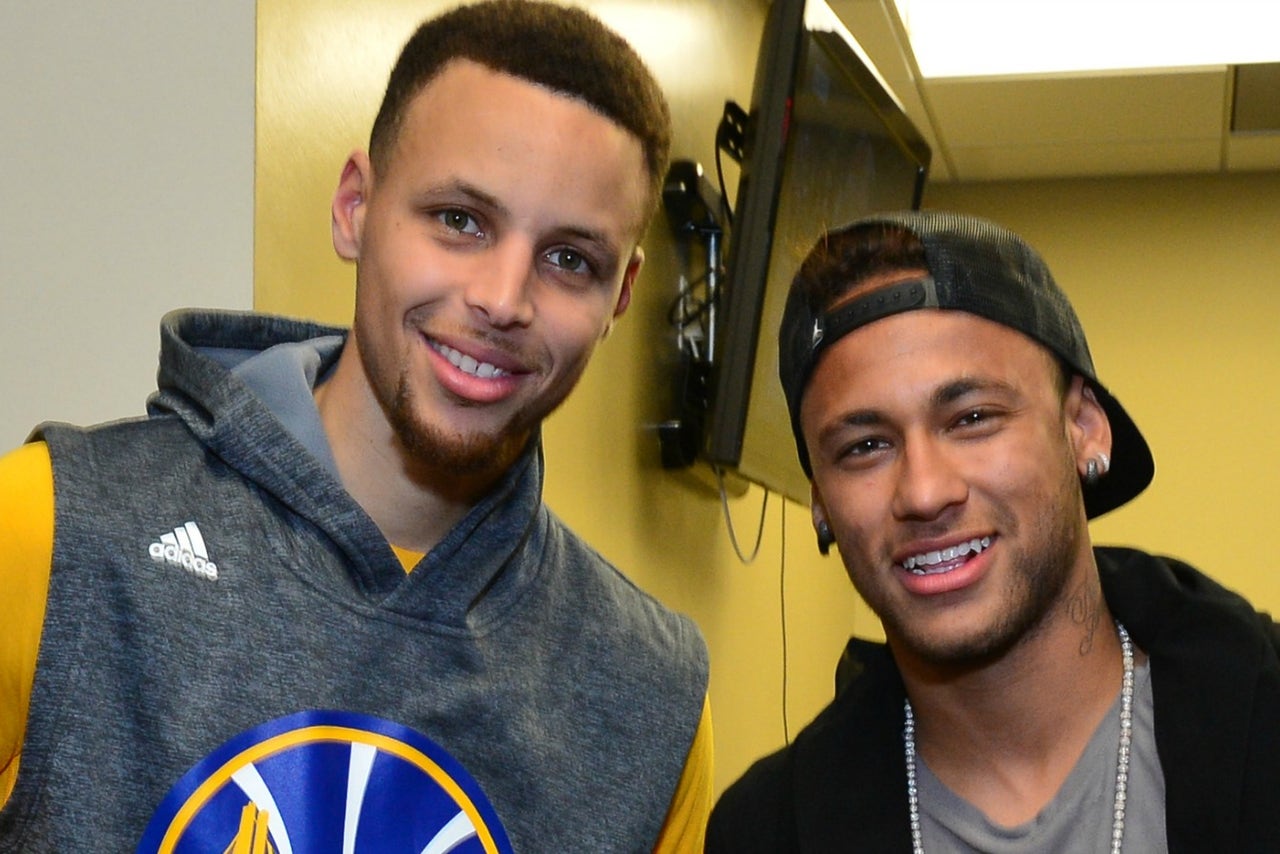 Sunday evening was already a perfect night for the Golden State Warriors after they crushed the Cleveland Cavaliers 110-77 in Game 2 of the NBA Finals, so why not make it a little better.
After the game, some of the Warriors got to hang with Brazilian soccer star Neymar, including Stephen Curry, who gave Neymar one his Warrios No. 30 jerseys to take home.
Neymar isn't the first global soccer star who Curry has swapped jerseys with. He sent Argentina legend Leo Messi a signed jersey after Messi reached 30 million followers on Instagram.
Messi returned the favor when Curry hit 10 million.
Neymar also swapped jerseys with fellow Brazilians Leandro Barbosa and Anderson Varejao, as well as Klay Thompson.
---
---