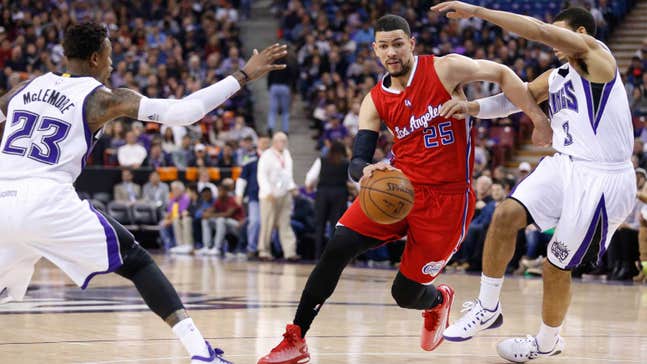 Report: Austin Rivers could face discipline for throwing seat cushion that hit fan
Published
Oct. 29, 2015 6:36 p.m. EDT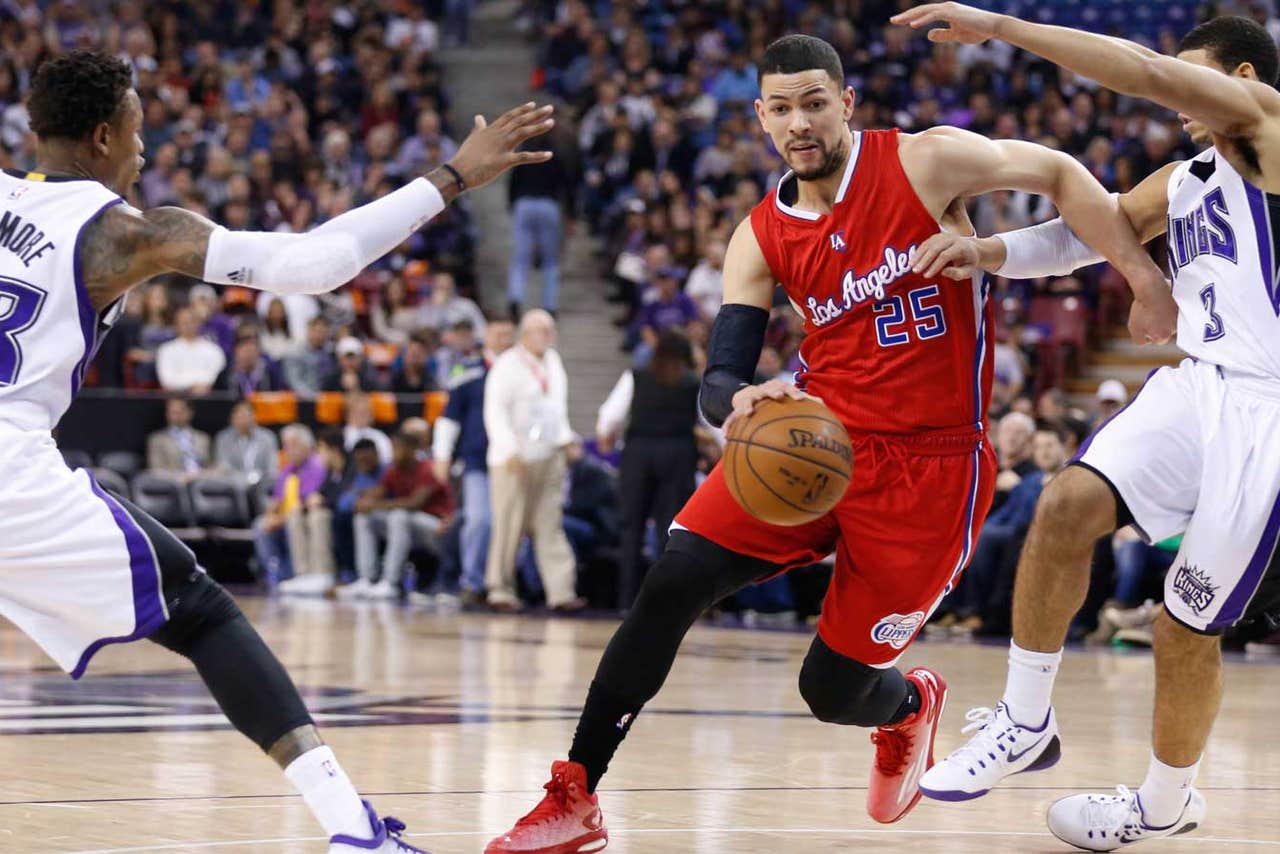 Los Angeles Clippers reserve guard Austin Rivers is likely facing discipline for throwing a seat cushion into the stands that hit a fan at Sleep Train Arena during the fourth quarter of the Clippers' 111-104 victory over the Sacramento Kings on Wednesday.
According to USA Today Sports, the NBA is investigating the incident:
In all likelihood, Rivers will simply be fined. Depending on the severity of the injuries sustained by the woman who was hit, and whether the league views it was intentional and not, Rivers could possibly suspended.
Rivers met with the fan apologized after the game, posing for pictures too, according to the Orange County Register.
The Clippers host the Dallas Mavericks on Thursday night.
The NBA is investigating an incident on Wednesday night in which Los Angeles Clippers guard Austin Rivers threw a seat cushion that flew into the stands and hit a fan at Sleep Train Arena in the fourth quarter of a game against the Sacramento Kings, according to a person with knowledge of the situation.

The person spoke to USA TODAY Sports on the condition of anonymity because of the sensitive nature of the situation.

The situation caused a stir among Kings fans on hand, as the woman who was hit by the cushion in the second row was clearly experiencing discomfort in her eyes for quite some time after the incident.
---
---