Golden State Warriors
Golden State Warriors
REDIRECT::Timberwolves hoping for better success at Warriors
Published
Nov. 2, 2018 12:33 a.m. ET
OAKLAND, Calif. -- The highest scoring guard in the NBA on Wednesday night will be performing at the Minnesota Timberwolves-Golden State Warriors game on Friday and, no, it's not the league's leading scorer, Stephen Curry.
Nor, for that matter, is it record-setting 3-point marksman Klay Thompson.
Rather, it'll be the Timberwolves' Derrick Rose who carries that distinction after a 50-point explosion in Wednesday's 128-125 overtime win over Utah.
Now the question becomes: Can Timberwolves coach Tom Thibodeau squeeze him into Friday's lineup?
The Timberwolves might experience an embarrassment of riches at the guard spot for their game against the Warriors, with Jimmy Butler expected to rejoin the team after resting on Wednesday.
It's also possible that Jeff Teague, who missed Wednesday's game with a sore knee, could return to face the two-time defending champs.
Rose had never played more than 32 minutes as a backup through seven games before getting a start in the absence of his two guard teammates against the Jazz and putting in 41 minutes.
Thibodeau assured one thing: Butler won't be punished for what some perceived as another indication that he's not happy to still be in Minnesota.
"We knew going in that when you miss training camp like he did, that basically this is his training camp, so there's soreness involved," the coach explained to reporters Wednesday. "We talk to him, see how he's feeling. When he has soreness, there's going to be precautionary rest."
Regardless of who starts in the Minnesota backcourt, they'll have their hands full with Curry and Thompson, both of whom have been in the news already this season.
Curry did Rose one better, pouring in 51 points in a home win over Washington last Wednesday. He has scored 30 or more points in six of the Warriors' nine games.
Thompson, meanwhile, erased Curry's name from an NBA record Monday in Chicago, dropping in 14 3-pointers to eclipse the old mark by one.
"Two great moments, great to be a part of it," Kevin Durant reflected upon Curry's 13 threes in 2016 and Thompson's 14 earlier this week. "To see Steph break the record first two years ago and to see Klay break it. It's only fitting that those two hold the records, hold the most 3-point shots in a game.
"The best shooters to ever walk the earth, and probably nobody will ever shoot like those two ever again."
Statistically, Durant has been a better shooter than both this season, having connected on 55.9 percent of his shots. Curry currently stands at 54.9 percent, and Thompson 43.9.
All three contributed significantly to Wednesday's 131-121 home win over New Orleans on Wednesday in a rematch of last season's Western Conference semifinals. Curry led all scorers with 37 points, Durant added 24 and Thompson 18, with the trio combining to shoot 29-for-54.
The Warriors have won six in a row, scoring 120 or more points in all six. They lead the NBA in points per game (125.0) and field goal percentage (52.4).
The Timberwolves, who have won two straight, came up short on both visits to Oakland last season, giving up 125 and 126 points.
---
---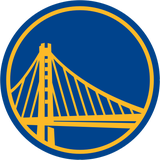 Get more from Golden State Warriors
Follow your favorites to get information about games, news and more
---