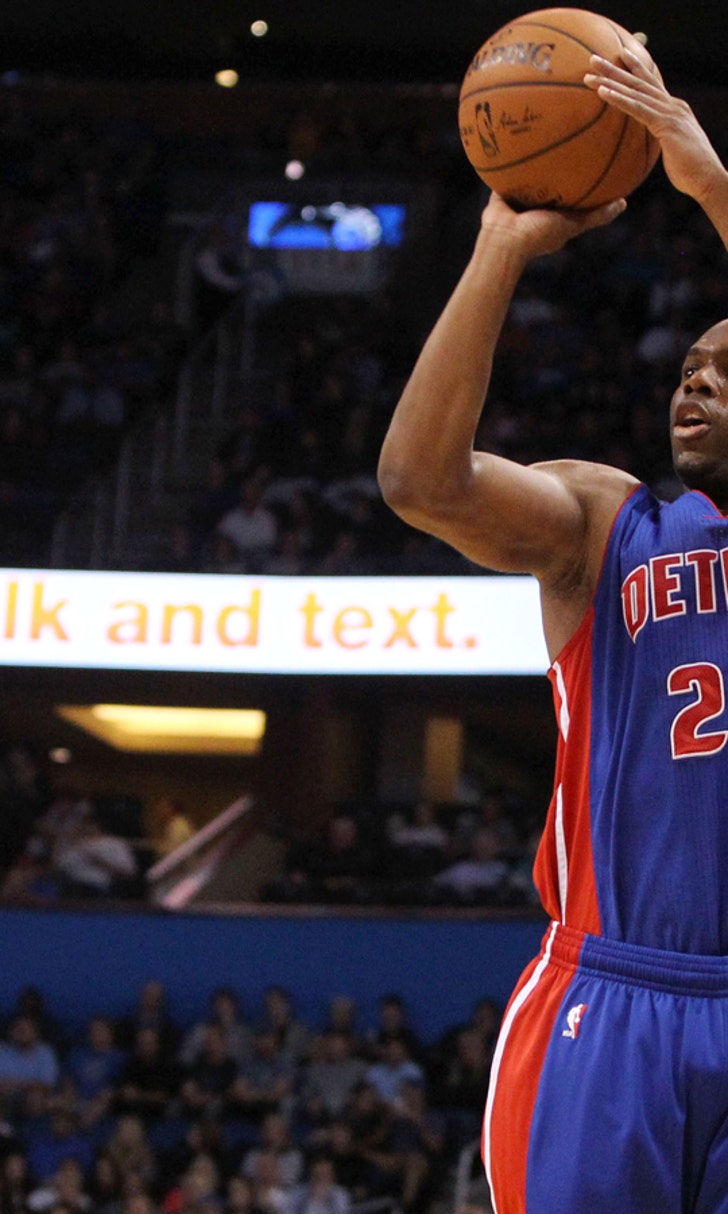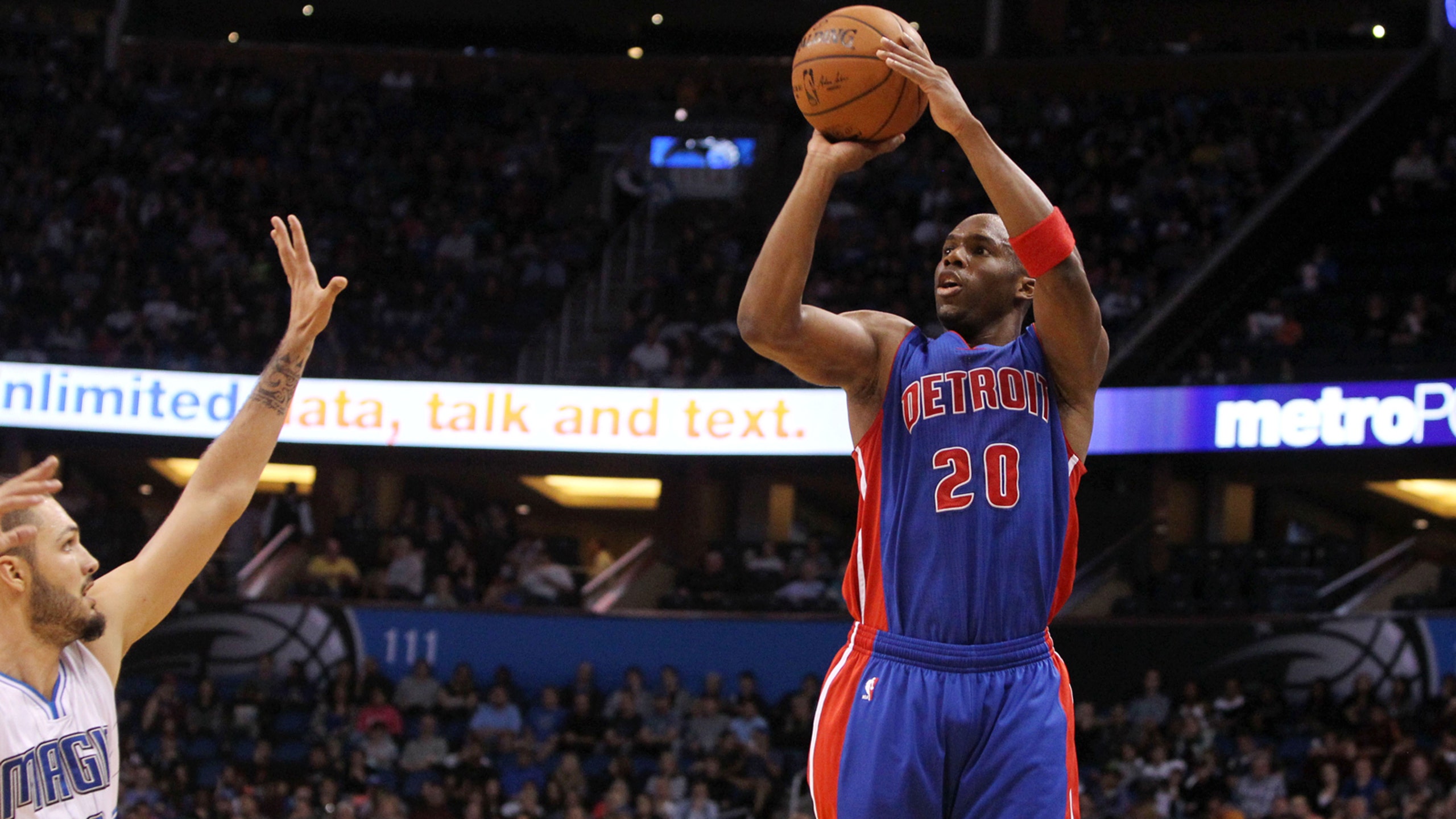 Pistons' Jodie Meeks suffers setback, out a while longer
BY Jovan Buha • February 1, 2016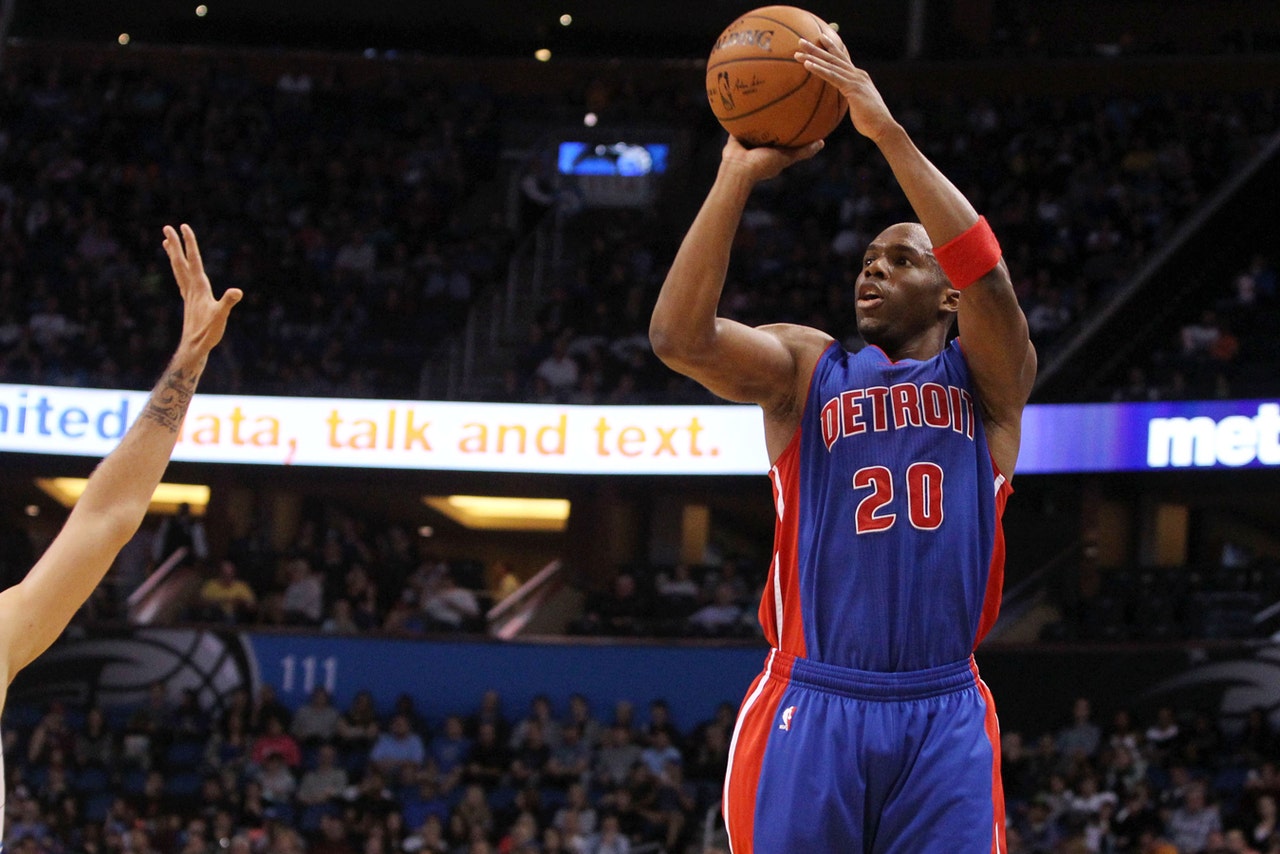 Detroit Pistons guard Jodie Meeks has suffered a setback with his broken right foot and must stop practicing, he told Mlive on Monday.
Not only that, but he has to cease from running or any other physical activities. All Meeks can do it shoot, he said.
Meeks returned to practice eight days ago and began experiencing soreness in his foot. After a consultation with the surgeon who operated on him on Monday, Meeks learned that his foot hasn't healed properly.
Detroit had hoped to have Meeks back by the All-Star break next week, but that seems to be far too optimistic of a timetable.
Meeks says he won't return until his foot is fully healed, no matter how long it takes:
"It's my career," he said, clearly dejected at the news.
Meeks' two seasons in Detroit have been decimated by injuries, and it's clear he's frustrated.
He injured his foot on Oct. 28 against the Utah Jazz, just the Pistons' second game of the season, and will clearly be out a lot longer. Then last season Meeks missed the first 22 games of the season with a back injury, and the Pistons went 3-19.
They're clearly surviving without him just fine without him this season, but he's a valuable 3-point shooter who should thrive with this year's roster makeup. 
For his and the Pistons' sake, here's to a speedy recovery.
Jovan Buha covers the NBA for FOX Sports. Follow him on Twitter at @jovanbuha.
---
---