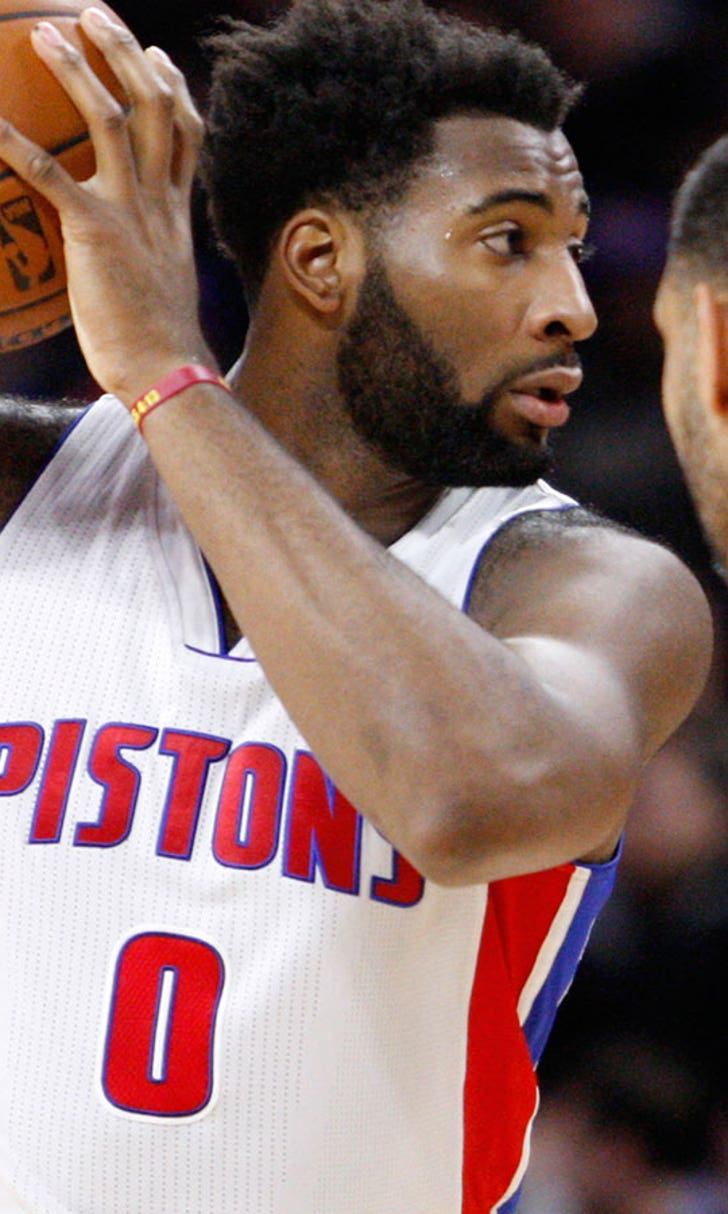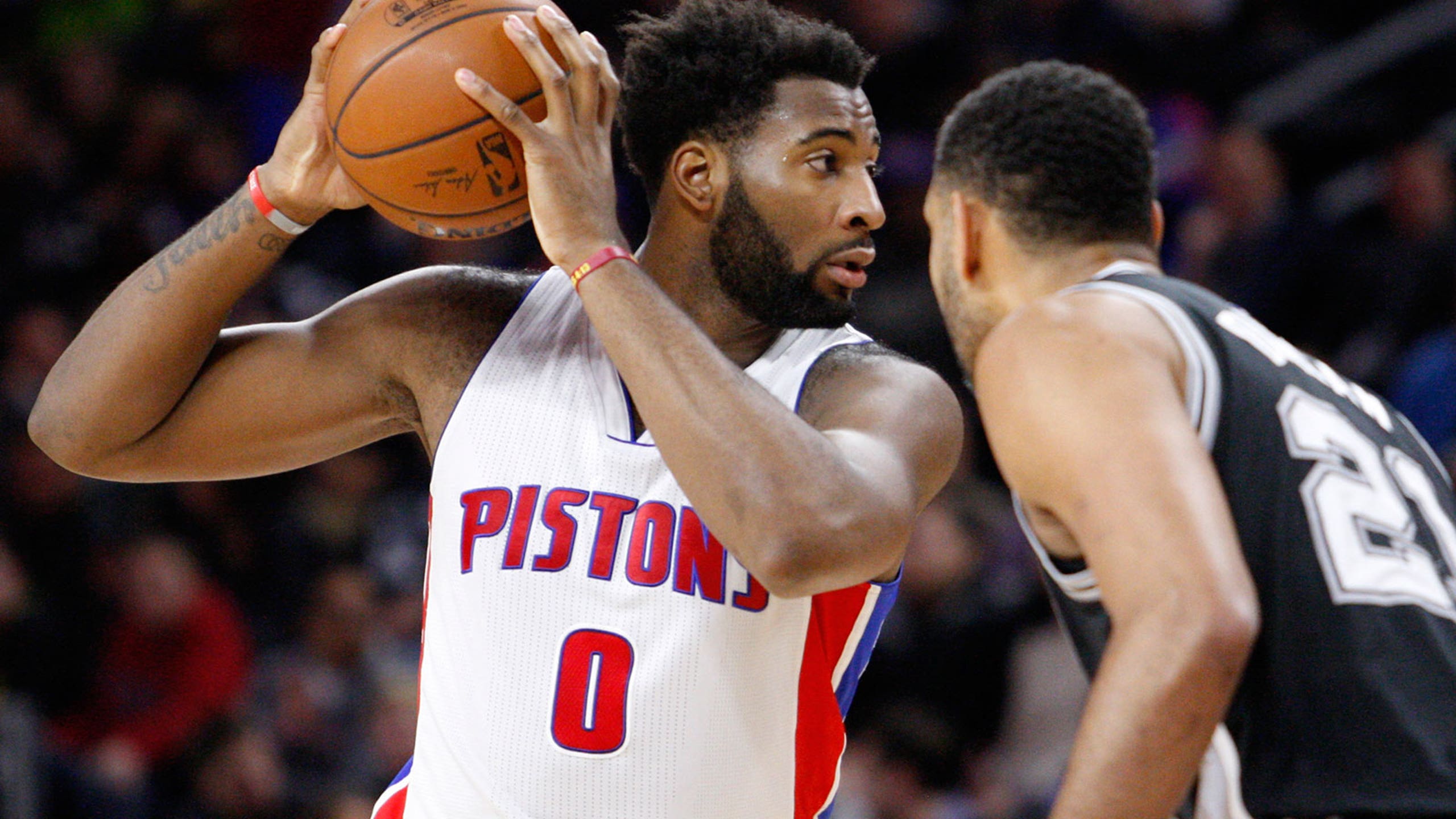 Pistons' Andre Drummond throws down monster alley-oop on Spurs
BY Jovan Buha • January 13, 2016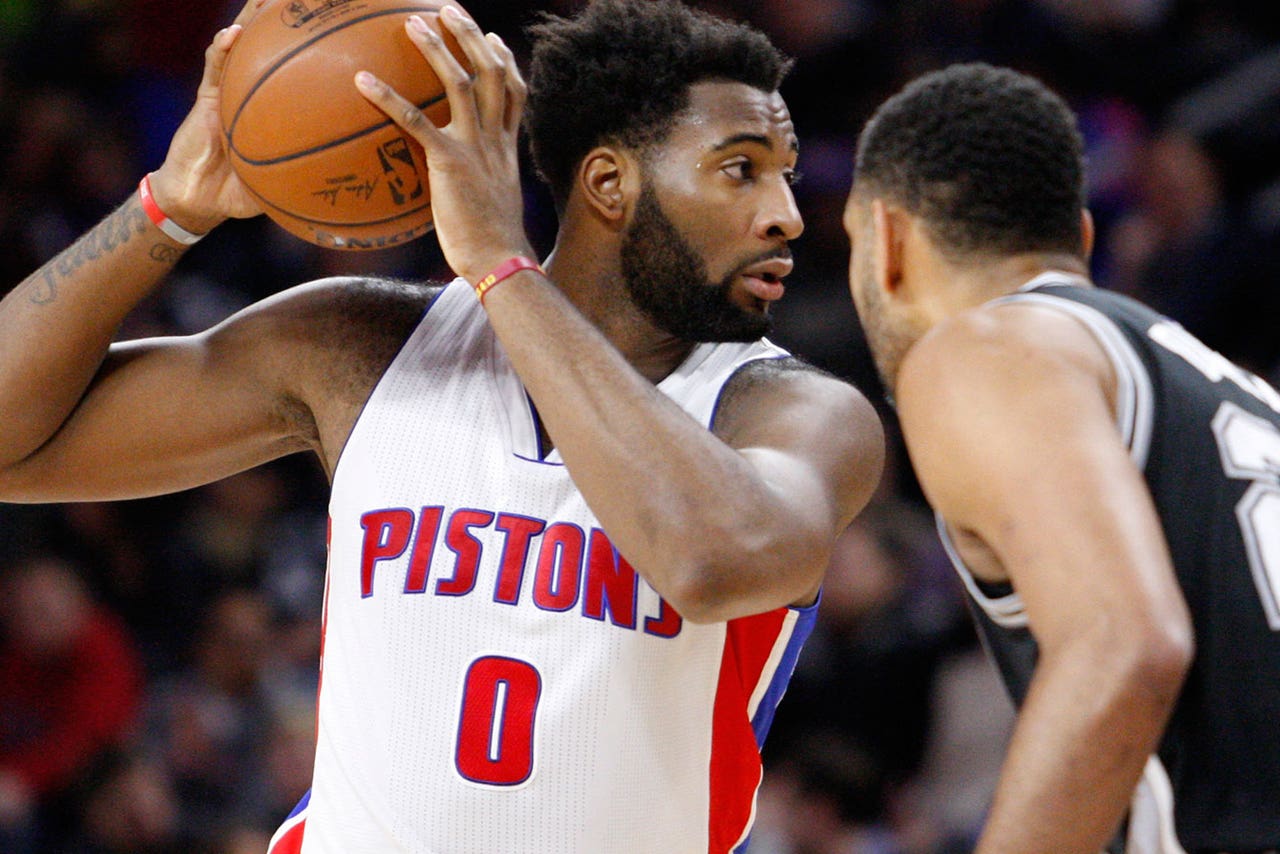 The Detroit Pistons came up just short in their 109-99 loss to the San Antonio Spurs at the Palace of Auburn Hills on Tuesday night, but they can at least take some solace in the fact that they had the highlight of the night by far.
After Stanley Johnson swatted a feeble left-handed lay-up attempt by Patty Mills, Anthony Tolliver collected the rebound and kicked the ball out to Kentavious Caldwell-Pope, who then pushed it to a streaking Brandon Jennings on the left wing just beyond the arc.
With only Tim Duncan between him and the rim, Jennings took a dribble and flung up an alley-oop to a galloping Andre Drummond, who caught the ball with his right hand and flushed it home in between Duncan and Boris Diaw:
Drummond finished with 17 points and only 10 rebounds (far cries from his 18.0 points and 15.4 rebounds per game). The fact that that's a "down" game for him is further evidence that he should be in the All-Star Game, though this highlight is all you need to feel motivated to cast a vote.
---
---