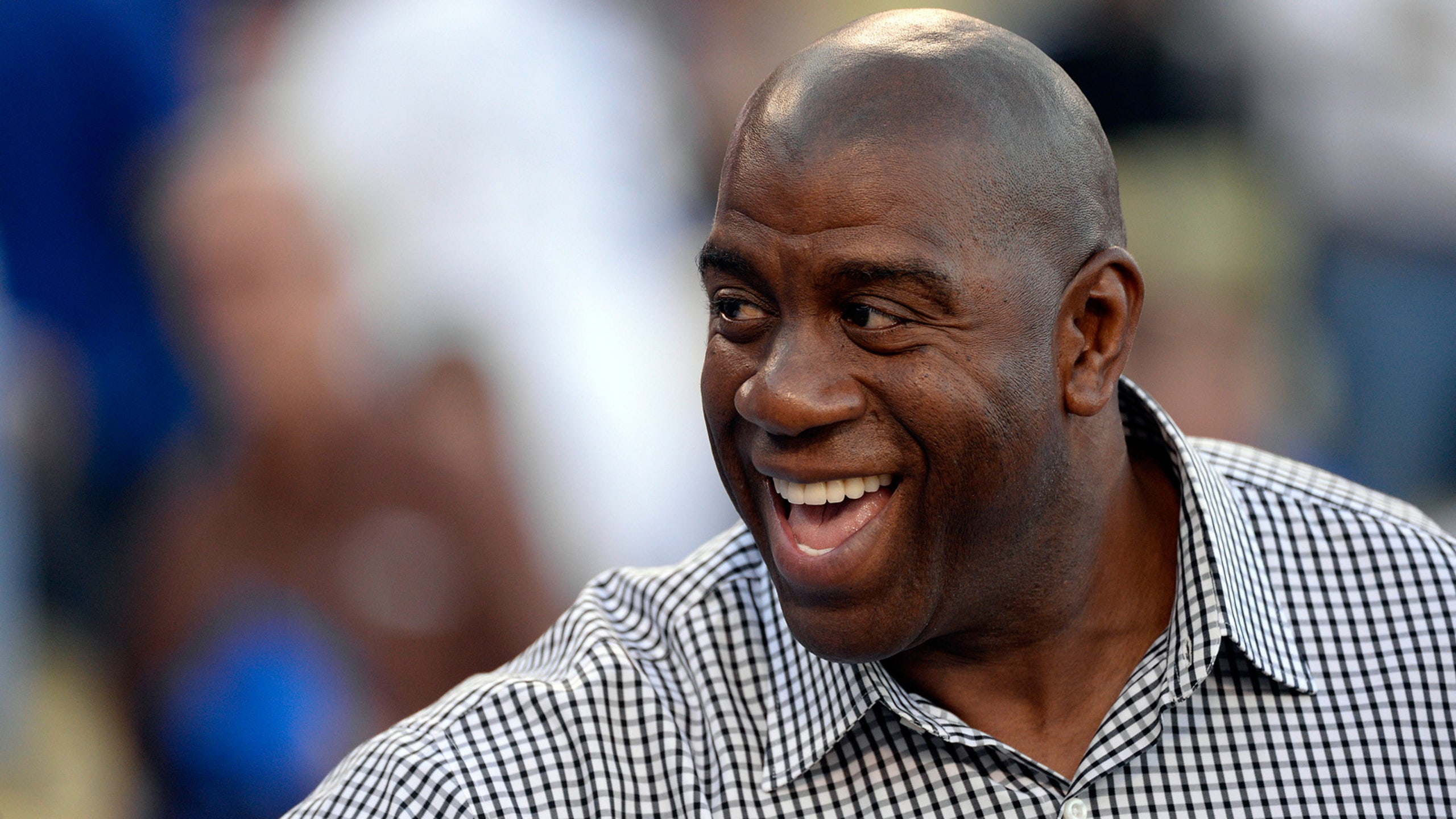 Magic Johnson: 'No way' Stockton, Curry better than Isiah Thomas
BY Andrew Lynch • January 13, 2016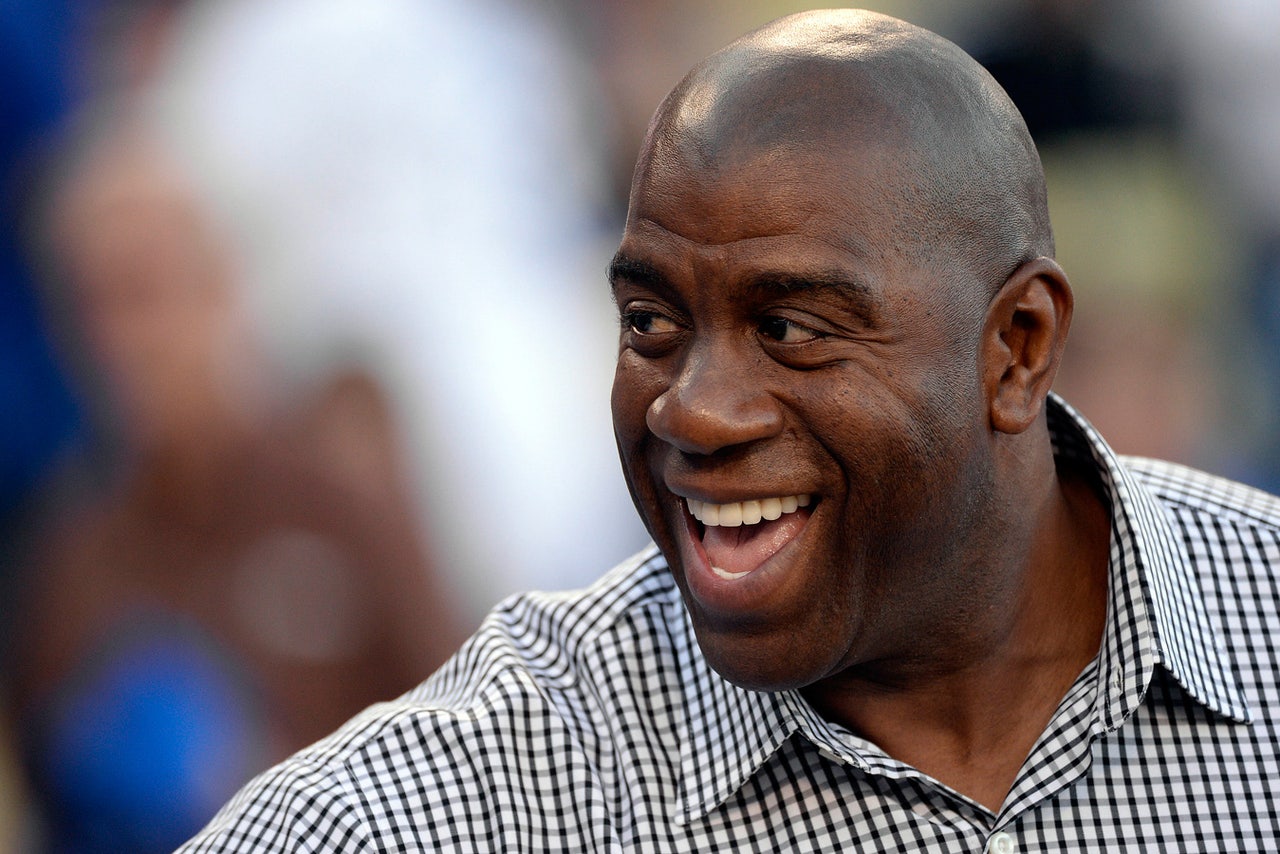 Any time you decide to rank a sport's all-time best players, you're going to start a conversation. And if things get loud enough, some of those very same all-time players might jump in to offer their two cents.
Los Angeles Lakers great and Hall of Famer Magic Johnson took issue with a recent top 10 all-time point guard ranking list by ESPN.com, which listed Golden State Warriors star Stephen Curry (No. 4) and Utah Jazz legend John Stockton (No. 3) ahead of Detroit Pistons legend Isiah Thomas (No. 5). As he often does, Johnson, who was ranked No. 1, offered his take in a string of tweets:
ESPN ranked the Top 10 PGs of all time & they have @iamisiahthomas ranked 5th. There's no way Stockton & Curry are better than Isiah.

— Earvin Magic Johnson (@MagicJohnson) January 13, 2016
Let me remind everyone, young and old, I played against @iamisiahthomas when he was hurt & hobbling on one leg...

— Earvin Magic Johnson (@MagicJohnson) January 13, 2016
I love @StephenCurry30, the best shooter we've ever seen, but he's not better than Isiah, at least not yet.

— Earvin Magic Johnson (@MagicJohnson) January 13, 2016
And Thomas responded with his thanks:
@MagicJohnson thank you for the compliment, I am honored and deeply humbled to be on a list with you and the great Oscar Robertson.

— Isiah Thomas (@iamisiahthomas) January 13, 2016
The problem with Johnson's logic is that it's just the tip of the iceberg. If you could sit down with him and ask him to explain all the reasons he thinks Thomas is better than Curry and Stockton, one imagines the conversation would last hours and be filled with anecdotes, analysis and points that only a fellow basketball great could make.
But based just on these tweets, it looks like Johnson is making his decision on nostalgia and the strength of one story -- the time that Thomas overcame a serious injury to dominate a Finals game. It's a compelling tale, to be sure. To those who might not have watched Thomas and know him only by his statistics and his championship rings, it's also an incredibly flimsy argument. And there's nothing compelling those arguing with Johnson to dig deeper. They know what they know. Johnson knows what he knows. And here, we reach an impasse.
In fact, there's nothing compelling anyone to dig deeper. These discussions are more about the person arguing than the players being rated. Do you appreciate Curry's unparalleled skill as a shooter and his ability to distort a defense? Then he's probably the best point guard of the three in your book. If loyalty, defensive tenacity and a mountainous pile of statistics are your thing, then you're a Stockton guy.
And if, like Magic, you're all about winning at the highest level, then you have to come to the defense of Thomas. It's just what you do.
There is no right answer, at least today. In a few years, though? It's absolutely going to be Curry, barring injury. And if you don't like that take, you're welcome to bring the argument to Twitter -- just like Magic Johnson.
---
---