National Basketball Association
National Basketball Association
LeBron won't keep quiet when Cavs visit
Published
Dec. 14, 2010 12:00 a.m. ET

No extra security this time. No concerns about unrest in the stands. Probably not much in the way of organized ''Akron Hates You'' chants, either.
LeBron vs. Cleveland, Round 2 awaits in Miami on Wednesday.
And it won't have anywhere near the cache of the first meeting.
James took notice of that truth on Tuesday when the Heat finished practice and only a dozen or so reporters were in the gym, as opposed to the ''300,'' by his own estimate, who were around the team for the buildup to Miami's trip to Cleveland back on Dec. 2 - the two-time MVP's return to the city he jilted by signing with the Heat.
Led by James, Miami won by 28 that night, even with fans chanting that his hometown hates him and other rather colorful things for much of the evening.
The Heat haven't lost since. Cleveland hasn't won since.
''It doesn't feel like just another opponent,'' James said.
That's because, well, Cleveland isn't just another opponent. Not to James, anyway.
He was criticized for talking to some Cavs' players, longtime friend Daniel Gibson in particular, and Cleveland's bench during the game two weeks ago.
More heat might be coming, because James apparently has more to say to his old team.
''I'll probably be talking to them ... again,'' said James, who insisted that there was no joking around going on during the exchanges he had in the Dec. 2 matchup.
Not much is funny to Cleveland these days.
Losers of eight straight - four of those by at least 20 - whatever good feeling there was over a 5-5 start without James is long gone now. Cavaliers guard Mo Williams downplayed the rematch between teams heading in opposite directions.
''Our concern is not them right now, it's us,'' Williams said following practice Tuesday. ''We're going through a tough time right now and we need to get a win. We need to stay positive and stay focused and this thing will turn around. Nobody likes to lose. We definitely know we can play better. We can't let anything else cloud our goal and our goal is getting better.''
As if the James-Cavs stuff wasn't saucy enough for a story line, there's also the matter of Miami looking for NBA history.
According to STATS LLC, only three teams have won 10 consecutive games by at least 10 points apiece. Miami has won nine straight, all of them by double figures, and could join the 2007-08 Houston Rockets, 2003-04 New Jersey Nets and 1946-47 Washington Capitols in that exclusive club if they beat the Cavs by 10 or more on Wednesday.
''We're starting to figure out how this team is going to play all year, how we're going to be effective,'' Heat guard Dwyane Wade said. ''The spurts and the runs that we go on is going to be probably the most effective thing that other teams can't do that we have the ability to do.''
The Heat went through a relatively light practice Tuesday, which in no way suggests Miami is taking things easy right now.
Much in the same way that the struggles in their 9-8 start were part of the ''process'' that Heat coach Erik Spoelstra spoke of often in the season's opening weeks, continuing to refine things remains part of that same process.
''It's no different than when we lost four out of five,'' Spoelstra said. ''We still had to work and stay together to try to improve and that's where we are right now. If you just try to relax and think of the wins that we've had, you're not getting any better. And we have a long ways to go, still.''
Relaxing against a team that's struggling isn't an uncommon occurrence.
James said he won't let Miami fall into that trap - not against Cleveland.
''It's a tough situation going on in Cleveland,'' James said. ''I wish those guys the best. It just so happened they haven't won since we played them and now they come in here when we're still rolling. As much as I would love for them to get back on track, I don't want them to get back on track against us.''
---
AP Sports Writer Tom Withers in Cleveland contributed to this report.
---
---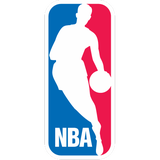 Get more from National Basketball Association
Follow your favorites to get information about games, news and more
---