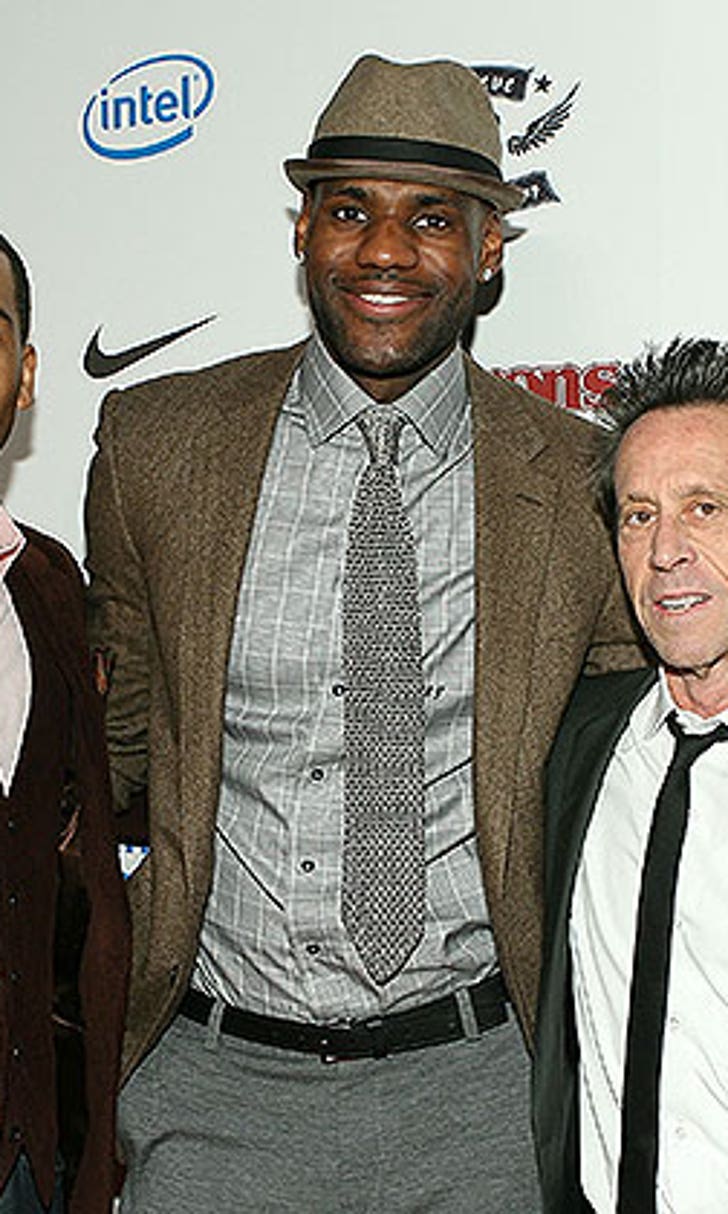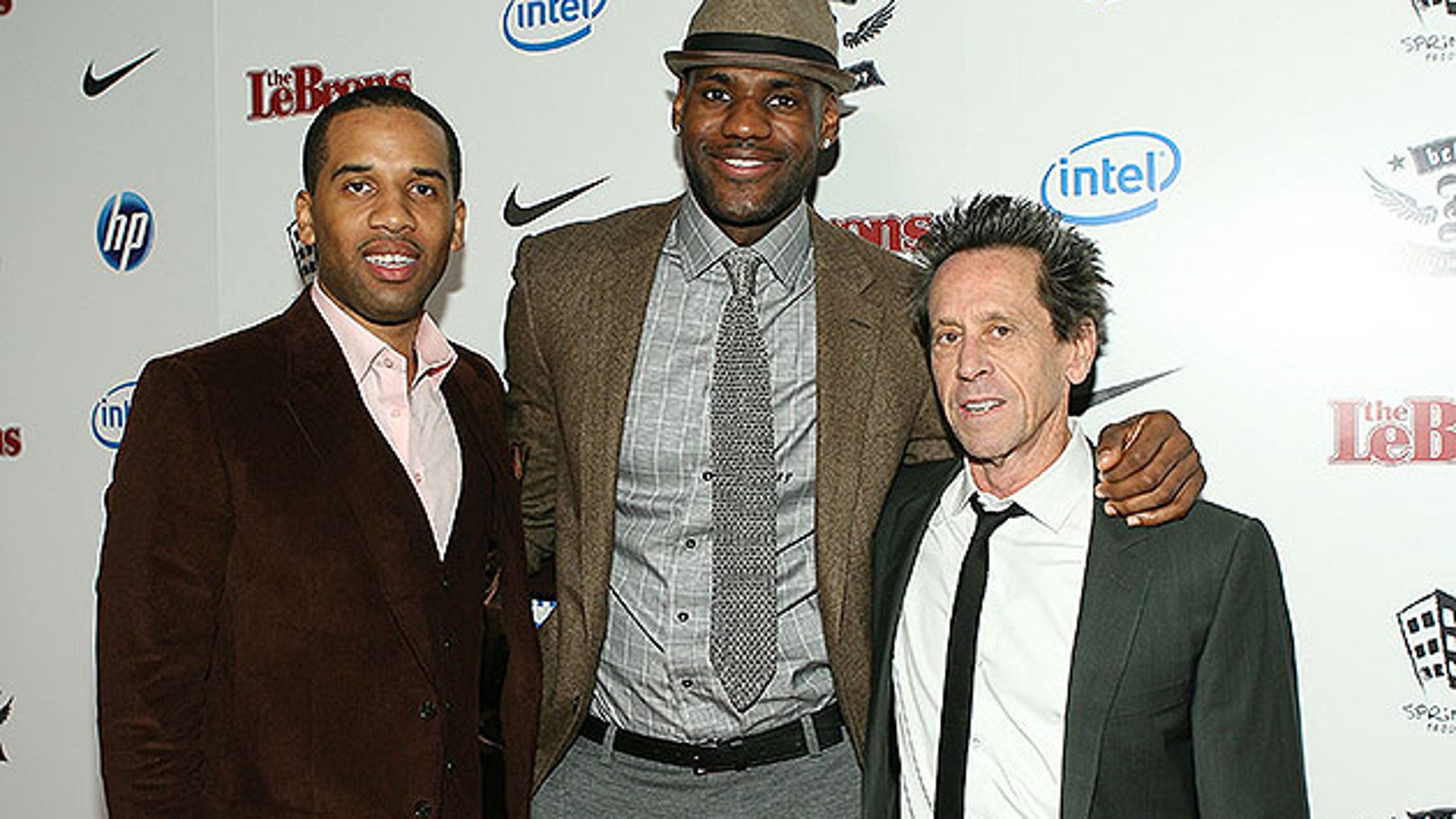 LeBron James Stock Watch: The Sky Is The Limit For A Man Of Principle
BY Fansided and Quenton Albertie/FanSided via King James Gospel • December 15, 2016
This week, LeBron James has come away more heralded than ever.
According to Jim Brown of Cleveland Browns fame, LeBron James is the ultimate champion.
Brown said this as he showed up at Sports Illustrated award ceremony in which James was presented the award for Sportsperson of the Year. James, whose biggest off-court issue has been choosing to switch jerseys in 2010 as a free agent, represents what a role model in sports is supposed to be all about.
James consistently pays homage to African-American sports icons who used their voice to make a stand against the social injustices of their day and even in that act, James shows why he's respectable enough to co-produce a HBO documentary on Muhammad Ali with CEO of Uninterrupted and Springhill Entertainment Maverick Carter. He's ultimately the most socially active and benevolent sports icon the league has seen in some time. Even how he bristles at NBA legend Phil Jackson dismissive attitude towards his friend's accomplishments fuels the idea that James is a man after Ali's own heart.
In the above video, Ali's statements essentially mirror James' sentiments about his friends being marginalized simply because they're African-American.
As Ali put it, blue jays fly with blue jays, eagles fly with eagles and buzzards fly with buzzards because they have different cultures. Not because there's a difference in their levels of intelligence. As James put it, his group of friends are also successful businessmen and being referenced as a posse only interested in cars and girls is disrespectful. To James, it just shows how far African-Americans have to go to be recognized and respected for their accomplishments.
James, who won Eastern Conference Player of the Week for a record-setting 56th time on Monday, also has made Cleveland such a vibrant place to be that President Obama acknowledged as much when the Cavs got their chance to visit the White House, as all champions do. Adam Silver is awarding Cleveland an All-Star game by 2020 and that's surely in no small part due to the success of the Cleveland Cavaliers and LeBron James. All Dan Gilbert has to do is modernize and expand The Q Arena to get an All-Star game and he will.
James has rebuilt his reputation in Cleveland with outstanding feats in consecutive NBA Finals feats, leading every player in every statistical category in 2015 and having three of the most amazing performances fans have been treated to seeing in 2016. When the Cleveland Cavaliers defeated the Golden State Warriors in the 2016 NBA Finals, he did it in the most trying of circumstances. Three sensational, inspiring efforts back-to-back-to-back.
He's also done it with being outspoken about violent crime, standing for the National Anthem as a man of principle and while disagreeing with president-elect Donald Trump's views, supporting him as president.
All in principle.
This week, LeBron's stock is defining tell up and the sky is the limit for a veteran NBA superstar and growing icon.
Is LeBron James more than a sports icon? Let us know your thoughts in the comments section or Twitter @KJG_NBA.
More from King James Gospel
This article originally appeared on
---
---