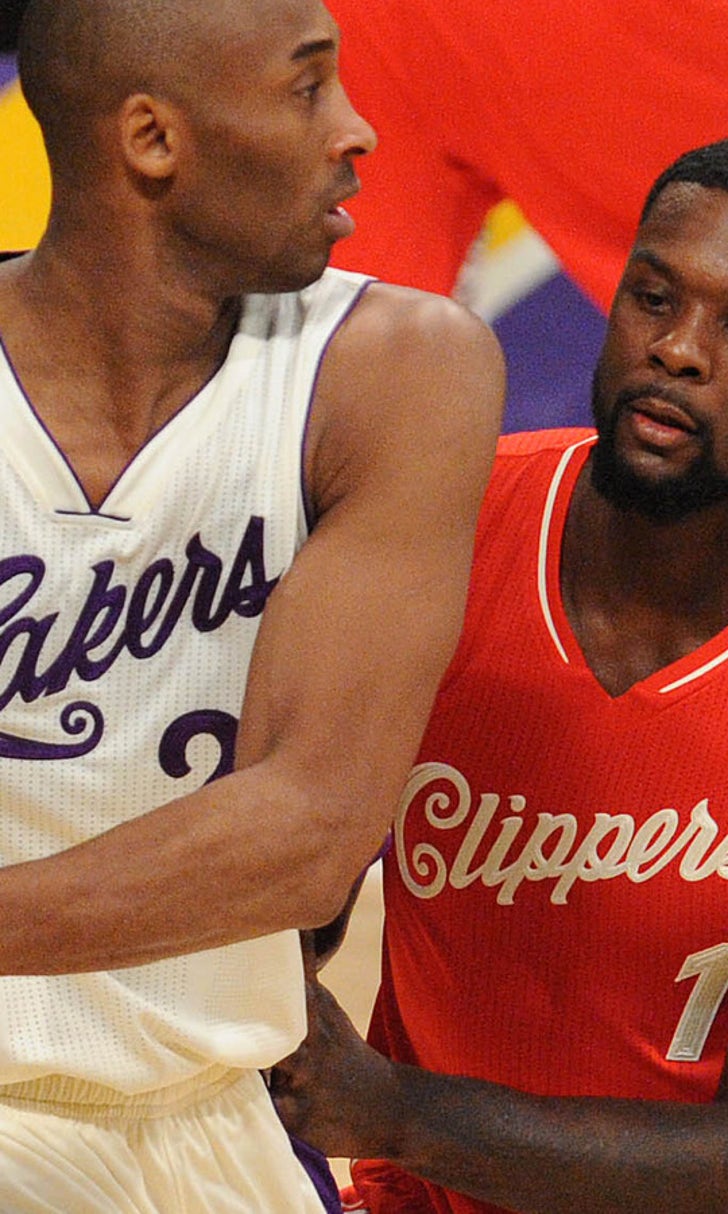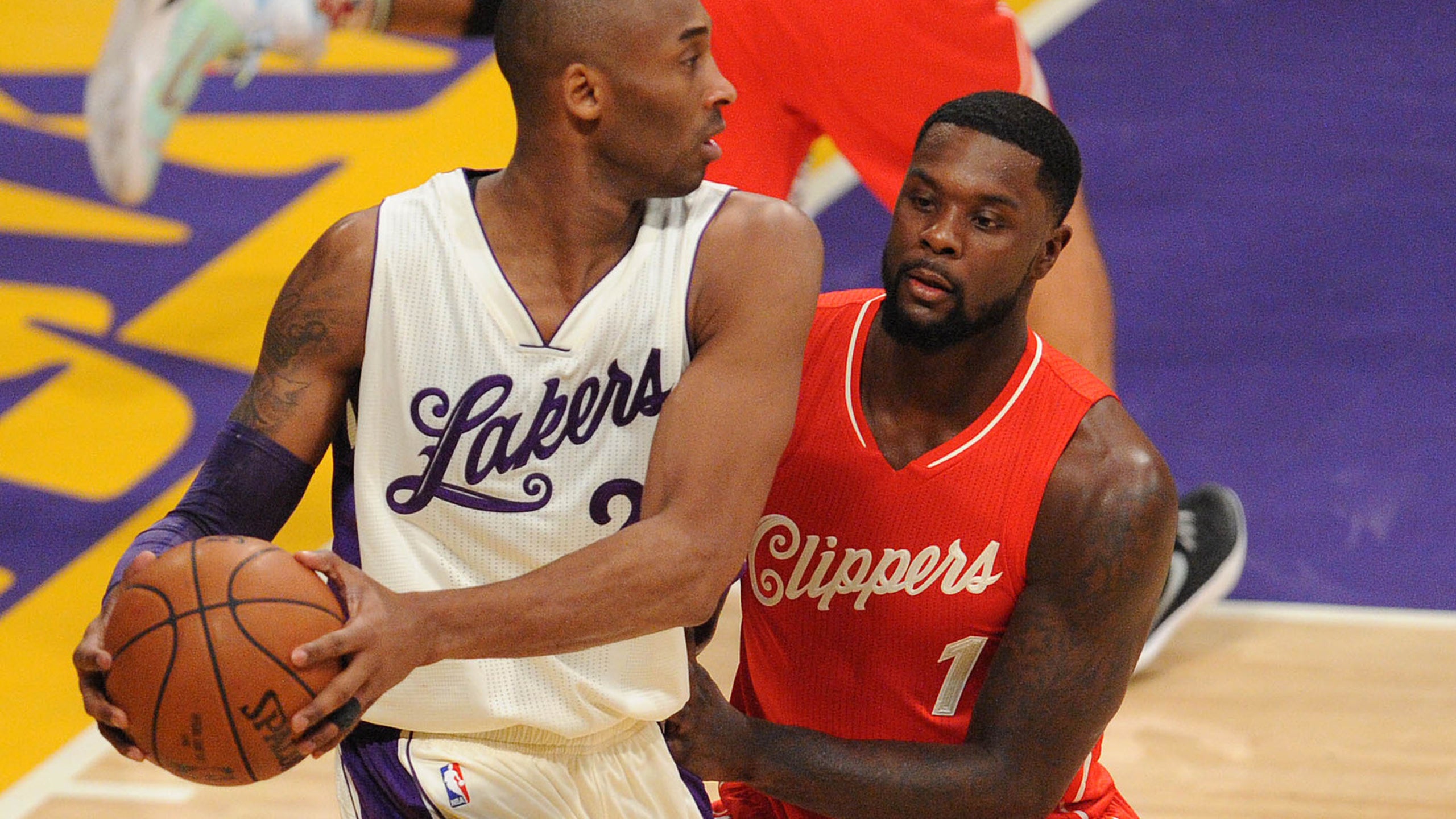 Lakers' Kobe Bryant to sit out 'road' game vs. Clippers
BY Jovan Buha • January 29, 2016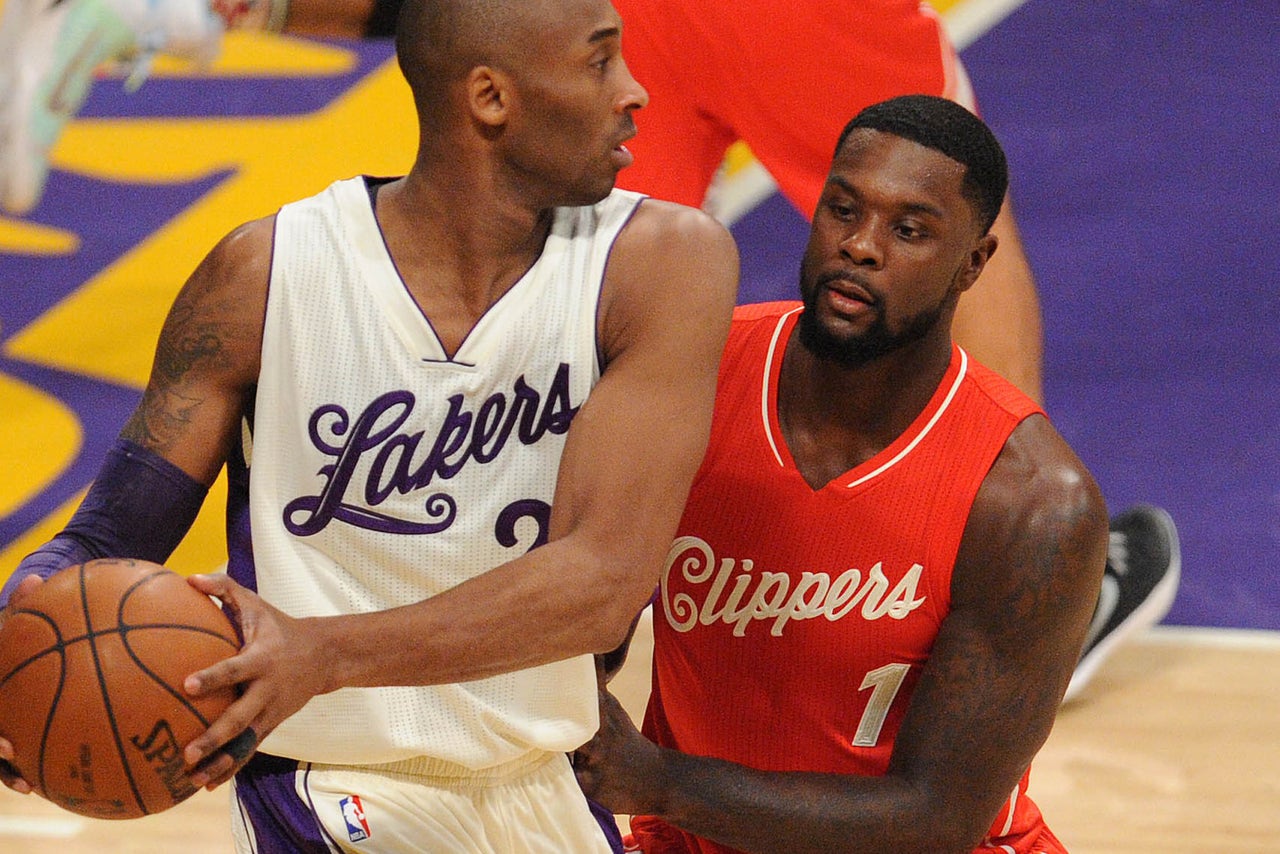 Los Angeles Lakers superstar Kobe Bryant will sit out Friday night's "road" game at Staples Center against the Los Angeles Clippers, according to the team:
Lakers head coach Byron Scott claimed Bryant's absence has nothing to do with his sore right shoulder or sore right Achilles at Friday's shootaround, but instead just routine procedure given that the game is a back-to-back, according to the Los Angeles Daily News:
"His shoulder feels pretty good," Scott said following morning shootaround on Friday. "It's just the back-to-back right now. We want to rest it and get ready for this next long stand of road games we have coming up in February before All-Star break."
According to the team, though, Bryant is indeed sitting out because of his sore right shoulder. With the All-Star Game a little over two weeks away on Feb. 14, Bryant is also likely preserving his body so he can play in his final one, for better or worse.
Though the Lakers have six more sets of back-to-backs this season, Scott said he doesn't Bryant to sit out on the back end of each of them for the rest of the season -- at least for now:
"Not all the time, but I anticipate it will be more often now," Scott said. "The season is getting a bit longer in the tooth. It's on that countdown. The more we play back-to-back games, the more chances that he sits out on those second night or first night."
Scott claims he hasn't decided who will start in Bryant's place yet. If Lou Williams (upper respiratory infection) is unable to go, as well, any two-man combination of D'Angelo Russell, Anthony Brown, Metta World Peace and Nick Young could start alongside Jordan Clarkson.
Jovan Buha covers the NBA for FOX Sports. Follow him on Twitter at @jovanbuha.
---
---