Washington Wizards
Washington Wizards
Knicks missing three key players for Wizards' visit (Jan 19, 2017)
Published
Jan. 19, 2017 12:54 a.m. ET

NEW YORK -- Now that the distraction surrounding Carmelo Anthony is over, at least for the near future, the New York Knicks can focus on making a run in the Eastern Conference playoff race.
Fresh off their 117-106 win over the Boston Celtics on Wednesday, the Knicks (19-24) are right back at it on Thursday when they host the Washington Wizards.
Derrick Rose matched his season high with 30 points against the Celtics, leading a New York team that was without Kristaps Porzingis, Joakim Noah and Lance Thomas.
Porzingis missed his fourth consecutive game due to a sore left Achilles tendon. Noah didn't suit up because of a sore ankle, and he will undergo an MRI exam Thursday. Thomas needs to be fitted for a facemask following an orbital fracture injury. All three players will be out against the Wizards.
"These guys are a determined bunch," Knicks coach Jeff Hornacek said of his roster. "We've had some bad breaks. We've had some bad games, but they stayed in there together."
Washington (22-19) defeated the Memphis Grizzlies 104-101 on Wednesday for its 13th consecutive home victory. The Wizards defeated New York in a previous meeting, but Washington is 1-7 this season in the second game of back-to-back sets.
Anthony had a sit-down meeting with Knicks president Phil Jackson before Wednesday's game to discuss the nine-time All-Star's future in New York.
"The conversation wasn't that long," Anthony said at the Knicks' morning shootaround in Boston. "We didn't break bread. We didn't have an hour's conversation. It was a short conversation."
Anthony, who has a no-trade clause in his contract, reiterated that he plans to remain in New York.
"I think, as players, you always want to protect yourself," Anthony said of the no-trade clause. "I didn't think it would get to this point. I think, as a player, if you can get (a no-trade clause), you have a right to protect yourself and take care of yourself when it comes to that. It's very hard to get, very difficult to get. I have it, and that's that.
"I'm committed (to staying). I don't have to prove that to anybody. My focus is playing ball at this point."
Anthony, 32, is averaging 22.2 points and 6.0 rebounds through 43 games this season. Both figures are below his career averages of 24.8 points and 6.6 rebounds per game.
The Wizards are buoyed by a healthy John Wall, who needed surgery to his knees after last season. Wall is averaging career highs in points (22.9 per game), shooting percentage (46.4 percent), foul-shooting percentage (82.1 percent), steals (2.2 per game) and assists (10.1 per game) -- with the latter figure ranking third in the NBA.
"I wanted to get back to being healthy," Wall told USA Today Sports. "In my first six years, I was never healthy. I battled through so much just to prove I could play. For me to have a decent six years was great. But now I'm back to where I can be myself and be the player I always wanted to be."
---
---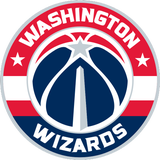 Get more from Washington Wizards
Follow your favorites to get information about games, news and more
---