Al Horford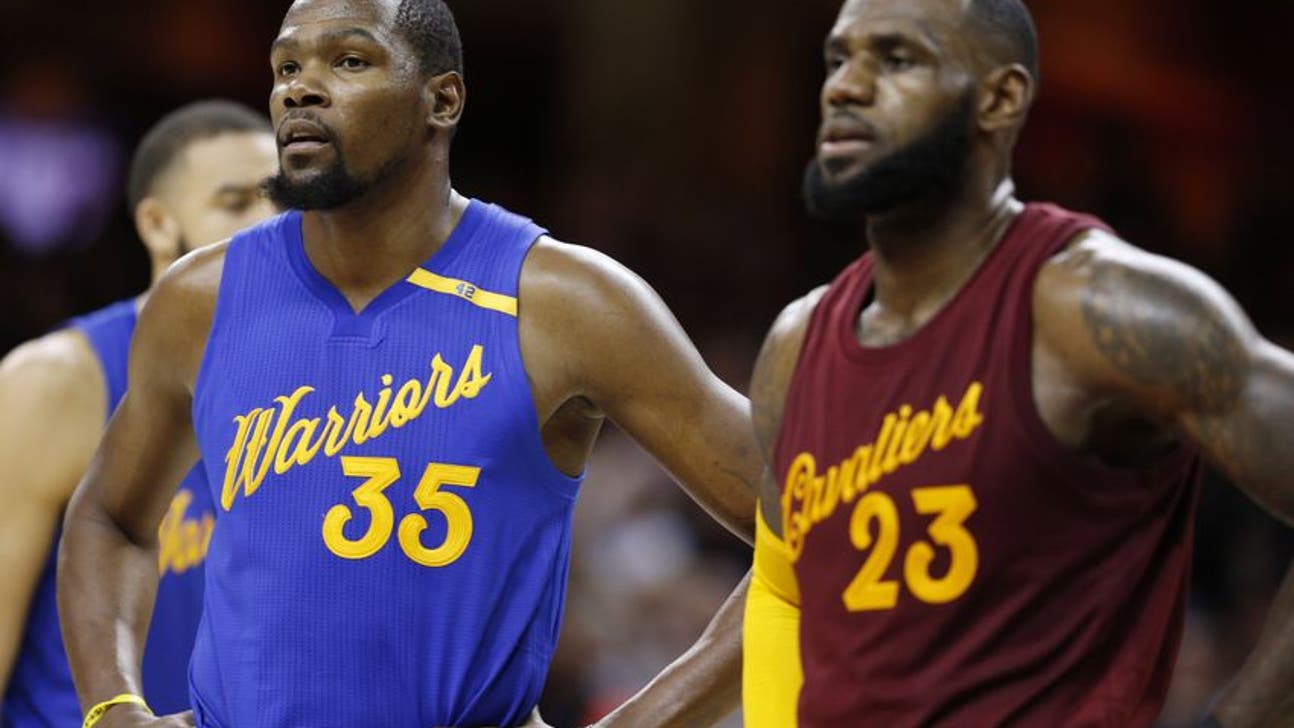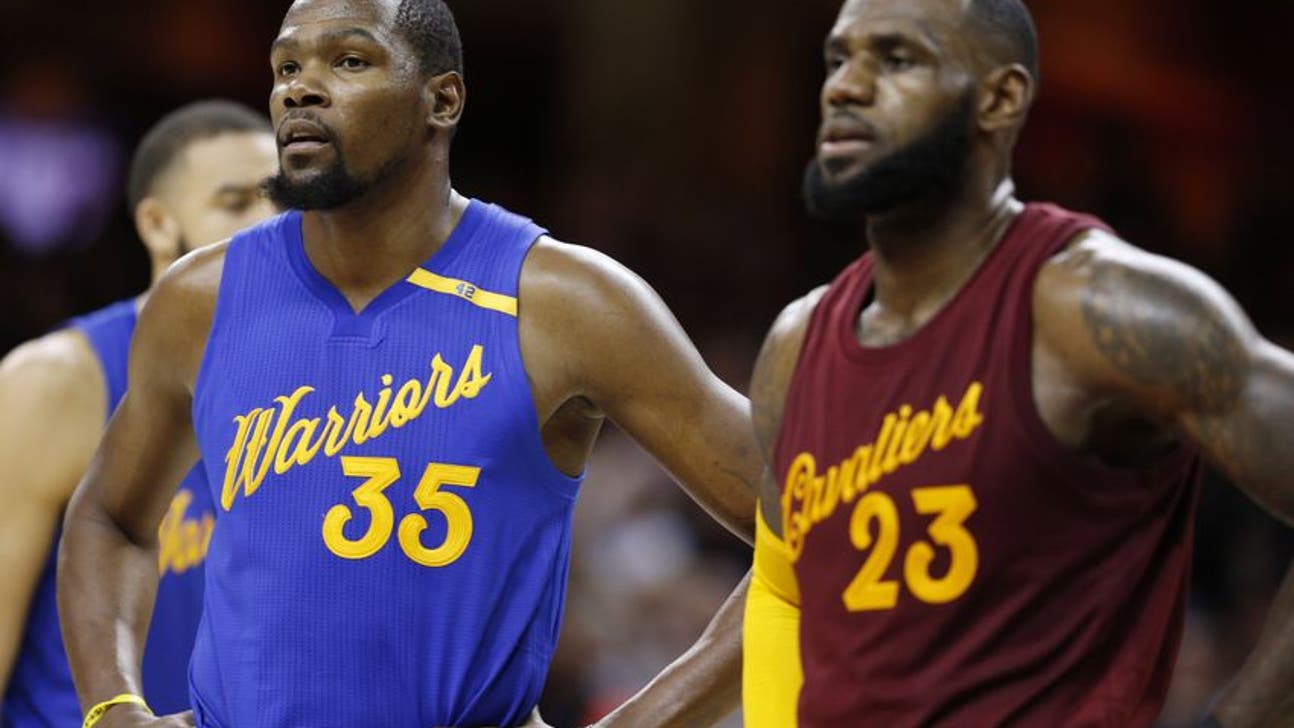 Al Horford
Inevitability aside, this NBA season has been super-fun
Updated
Mar. 4, 2020 6:49 p.m. ET

Fansided, Jared Dubin/Fansided
One of the major storylines heading into the 2016-17 NBA season was the feeling of inevitability. You could hardly find anyone, anywhere that didn't think we were headed for Round 3 between the Golden State Warriors and Cleveland Cavaliers by the time June 2017 rolled around — and for some, that rendered anything else that might happen between November and May meaningless. Through the first two-plus months of the season, I think that view has been proven wrong — or at least, misguided.
Don't get me wrong; we're almost definitely still headed for Round 3. The Warriors have been every bit as good as advertised and there doesn't appear to be a team in the West that can take them out. And the Cavs, even while operating with a perilously thin roster, aren't losing as long as LeBron is ambulatory.
But there is just so much happening on a night-to-night basis in this league that you'd have to literally ignore every other team to not be entertained by this season in some way. Every single night, there's something spectacular, something to get excited about, something to be confounded by, something to make us think. There are incredible individual performances helping set history books ablaze. There are teams doing things that were unheard of prior to this season. There are teams and players and coaches confusing the hell out of anyone that happens to be watching them. And all this is true in both conferences.
Read More: Warriors and Cavaliers living up to the hype
Let's take a quick jaunt around the league to shine line on some of the best stories — known and hidden — during the early part of the 2016-17 season.
The Russell Westbrook Show
You know the big numbers: Russy is averaging a triple-double while also scoring over 30 points per game. And he's not even carrying a crazy minute load to get there; Westbrook's playing only 34.7 a night. Oklahoma City is seven games over .500 as of Friday afternoon, on pace for just about 50 wins even after losing one of the three best players in the league. Russ is carrying a usage rate — 42.2 percent — that is legitimately insane and would be the highest of all time by almost four percentage points, surging so far ahead of that bonkers 2005-06 Kobe Bryant season that you almost can't even compare the two anymore. Now 33 games into the season (over 40 percent of the way done), it seems like we should probably stop asking if Westbrook can keep this up. This is happening. Let's just sit back, relax, and take it all in. We're unlikely to see anything else like it for quite a while.
The historic Raptors offense
Here are the 10 best offenses of the 3-point era (since 1980), ranked by how much more efficiently they scored than the league average offense. It's no surprise to find the 2015-16 and 2016-17 Warriors on the list, but you'll also notice this year's version of The North highlighted in bold.
| | | | | | | |
| --- | --- | --- | --- | --- | --- | --- |
| Rank | Season | Team | O-Rtg | Average | Pts Above | Adj O-Rtg |
| 1 | 2004 | Mavericks | 112.1 | 102.9 | 9.2 | 108.9 |
| 2 | 2005 | Suns | 114.5 | 106.1 | 8.4 | 107.9 |
| 3 | 2017 | Warriors | 116.1 | 107.6 | 8.5 | 107.9 |
| 4 | 2017 | Raptors | 115.8 | 107.6 | 8.2 | 107.6 |
| 5 | 2016 | Warriors | 114.4 | 106.4 | 8.0 | 107.5 |
| 6 | 2002 | Mavericks | 112.2 | 104.5 | 7.7 | 107.4 |
| 7 | 1998 | Jazz | 112.7 | 105.0 | 7.7 | 107.3 |
| 8 | 1997 | Bulls | 114.4 | 106.7 | 7.7 | 107.2 |
| 9 | 2004 | Kings | 110.3 | 102.9 | 7.4 | 107.2 |
| 10 | 2010 | Suns | 115.3 | 107.6 | 7.7 | 107.2 |
Note: This is scaled to league average, so even though this year's Warriors have a 116.1 O-Rtg compared to 112.1 for the 2004 Mavericks, the Mavs come out ahead because they did it in a league where the average offense was almost five points per 100 possessions worse than it is this season.
That's right, with an offensive efficiency of 115.8 (per Basketball-Reference) heading into Friday's play, the Raptors have scored at a rate 7.6 percent better than the average NBA team this season, making them the fourth-best offense since 1980. WHAT?!?
These guys have been playing together for so long now that their offense hums like an efficient machine, and Kyle Lowry and DeMar DeRozan have been better than ever. The Raps have scorched the nets from deep (38.9 percent on 3-pointers), paraded to the free-throw line and capitalized on their free chances (80.9 percent on 25.7 free-throws per game) and rarely turned the ball over (12.2 percent turnover rate). That's a pretty damn good recipe for an efficient offense, and it shows in their results.
The unicorns are here
There are a bunch of young (and youngish) guns doing the kind of stuff almost nobody has ever seen before:
Giannis Antetokounmpo is on pace to become the first player ever to average at least 20 points, 8 rebounds, 5 assists, 2 steals, and 1.5 blocks per game.
Kristaps Porzingis is literally two blocks away from being on track to become the first player ever to average at least two 3-pointers and two blocks per game.
Joel Embiid is on pace to shatter the rookie record for usage rate (35.9 percent, way ahead of Ben Gordon at 30.4 percent) — and finish with the 12th-best rookie PER.
Anthony Davis is just about on track to become the third player ever (along with Shaq and David Robinson) to make at least 10 shots, take at least 10 free throws, grab at least 10 rebounds, and block at least 2.5 shots per game.
DeMarcus Cousins is on track to become the first big man to average at least 28 points, 10 rebounds, 3 assists, and a 3-pointer, a steal, and a block per game.
Gritting and grinding and spurring and whirring (or something)
Sure, they unveiled a new, stylized offense, but that doesn't mean the Memphis Grizzlies go about their business all that differently than they have in the past. Marc Gasol is an absolute monster and the work he did keeping this team afloat without Mike Conley (20 points, 8 rebounds, 4 assists, a steal, and a block per game on 52-53-83 shooting splits as the Grizzlies somehow went 7-2) was utterly ridiculous. Memphis once again has one of the NBA's best defenses, once again is dominant in close games, and once again is in the thick of the Western Conference playoff hunt. These guys are freaking awesome.
They are somehow matched in their sameness by the San Antonio Spurs, who are still the damn Spurs, even without Tim Duncan. San Antonio is 26-6, 16-2 on the road, and has the fourth-best point differential in the league. Kawhi Leonard is everything they hoped he could be and more, Danny Green is hitting shots again, Tony Parker and Patty Mills are tag-teaming the point guard spot, they get contributions up and down the roster (like they always do), they found key bench pieces in Jonathan Simmons, Dewayne Dedmon, and David Lee, and they just keep Spurring. They're even up to third in defensive efficiency despite Parker, Lee, and Pau Gasol playing a combined 70 minutes a night. They might not have enough to take out Golden State, but these guys will be right there — as always.
Mike D'Antoni made the Rockets fun again
Good lord, how much of a joy is it to watch these guys? The least fun team to watch last season is now arguably the most aesthetically-pleasing group in the league. James Harden has everything in D'Antoni's offense working exactly as it should. He arguably has an even more dangerous handle on things than Steve Nash did back in the day, because of the threat that he'll go all the way to the basket or pull up on a dime. Eric Gordon, Trevor Ariza, and Ryan Anderson are launching a combined 22.4 threes a night — and making 9.2 of them. Patrick Beverley is a full-court menace the likes of which doesn't really exist elsewhere in the league. Clint Capela had taken a huge step forward before his injury. Sam Dekker, Montrezl Harrell, Corey Brewer… even Nene is back to being occasionally frisky! All hail the Pringles man.
The pseudo-contenders
The Utah Jazz and Boston Celtics have been beset by injuries throughout the season, but both recently regained full health and both should soon attain full form. The Jazz are already 20-13 despite George Hill, Rodney Hood, Gordon Hayward, Derrick Favors, and Rudy Gobert having played only 12 minutes together prior to Thursday night. Hayward and Gobert have legitimate All-Star cases and Hill is about as perfect a fit as you can ask for with that group.
Boston is probably not much more than a really good regular season team — and will stay that way unless they make a long-rumored trade, which we should probably stop waiting for at some point — but those kind of teams are fun! Isaiah Thomas is a joy. Avery Bradley's leap has been one of the secret revelations of the season. If only they could get Al Horford to rebound.
And more…
The Nuggets finally retooling around Nikola Jokic at the elbow. The Knicks being competent. The Blazers being weird. The Heat not-so-sneakily tanking. The Kings (!) holding playoff position over 30 games in. The Pacers being confounding. The Nets competing every night, whether the roster is full or depleted. The Clippers scrambling to survive with a million guys out. The Wolves being farther away than we thought. The ongoing awkwardness of the Pistons. The Magic's identity crisis. John Wall, Brad Beal, Otto Porter, Marcin Gortat, and nothing else in Washington. The Bulls' hot start and subsequent slide. The (possible) last stand of Dirk Nowitzki, which hopefully goes much better as the year rolls on. Even Devin Booker's sophomore slump is interesting. Kemba Walker's All-Star push (and the Hornets' weird video in support of it). And the Baby Lakers, baby! This season has been fun. And it will be up until the end.
More from FanSided
This article originally appeared on
---
---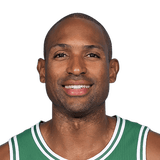 Get more from Al Horford
Follow your favorites to get information about games, news and more
---