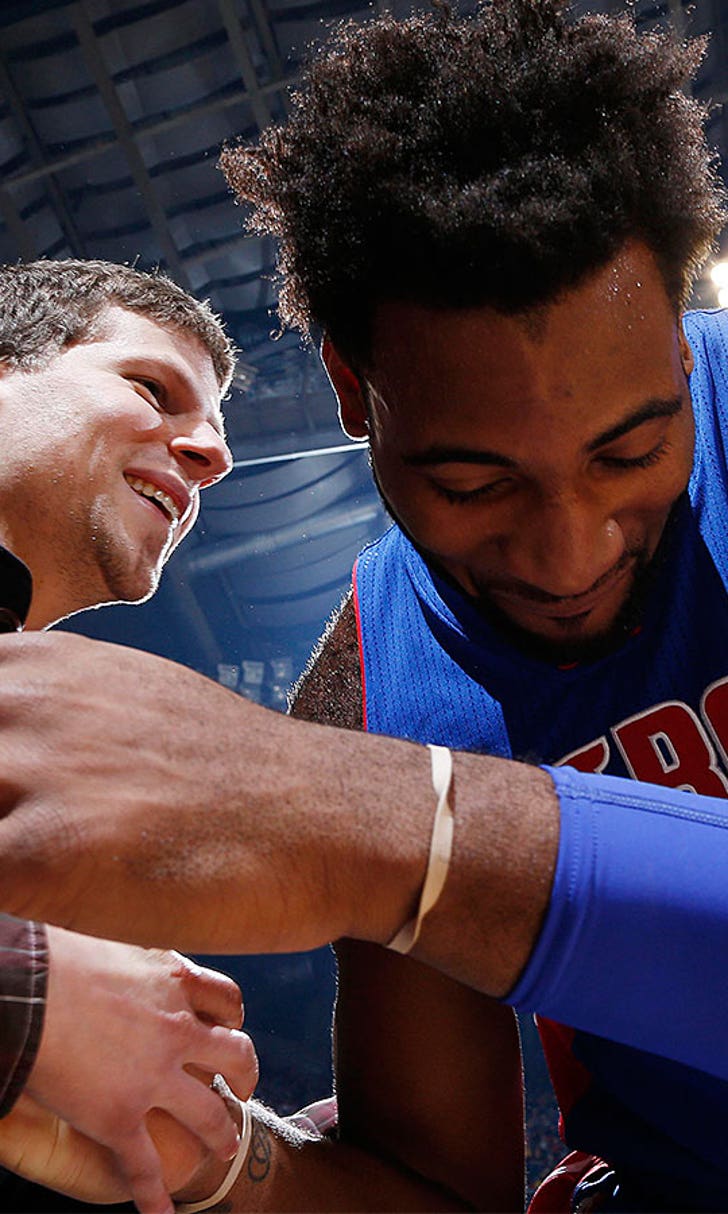 Here's how Andre Drummond became BFFs with the newest Lex Luthor
BY foxsports • February 4, 2016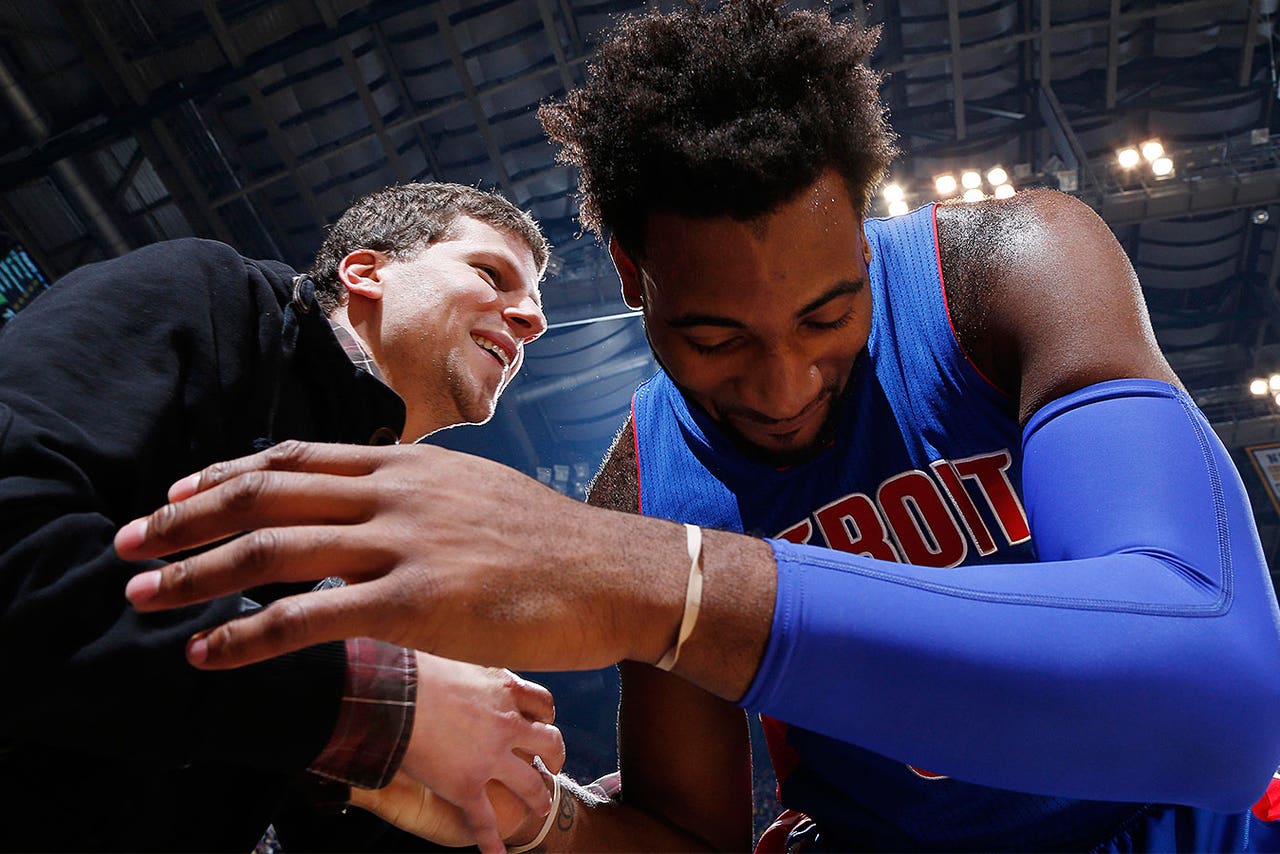 Detroit's Andre Drummond and "Batman v. Superman" star Jesse Eisenberg are not exactly the most likely pair of friends, but they both continue to inspire each other. 
Drummond and Eisenberg first met after a Pistons game a few seasons ago. Drummond then approached the actor with an idea for a video: he wanted to play off Eisenberg's film "Now You See Me" with his own Instagram twist. You can watch the video, below. 
Eisenberg recently published a story for Slam Magazine, adding new details about the friendship. According to Eisenberg, Drummond told him that he wanted to be an actor and was convinced that he has the talent to do it. 
A self-admitted huge basketball fan who wanted to play in the NBA when he was a kid, Eisenberg said he was confused about Drummond's interest in acting. He's since, however, realized how he and Drummond are "cosmic inversions" of each other.
"I have NBA League Pass and am more likely to watch a pre-season Pistons game than any movie I've been in.

Andre is the same way—or, rather, he's the opposite. He doesn't recreationally watch basketball, but he did see my movie, American Ultra, four times in one week."
The unlikely friends have remained in touch and even got sushi together last month before a Pistons game. Eisenberg says that Drummond reportedly has declared a minor in Drama at UConn while he words on a Bacherlor's degree; he is also a regular at improvisation classes.
Eisenberg also notes other similarities: both donate money to important causes, both get regular phone calls from their mothers, neither bar-hop nor date often. Eisenberg and Drummond also agree that performing with a "chip on their shoulder" is the best way to perform with greatness.
"So although I've never actually seen Andre Drummond act, I think he has the right mindset for a life in the arts," Eisenberg wrote. "Show up, bring your A-game and sometimes the ball might come right to you."  
Bryan Kalbrosky produces digital content for FOXSports.com. For more, follow him on Twitter @BryanKalbrosky.
---
---