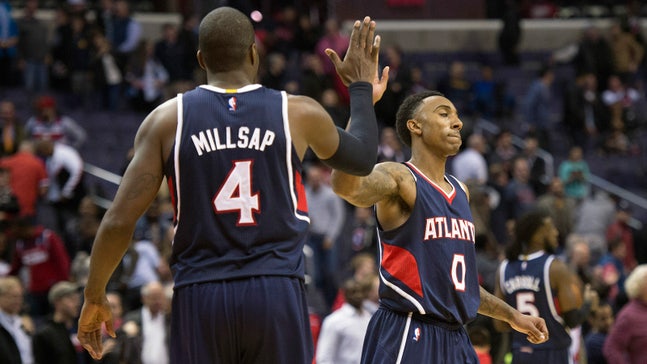 Hawks' Paul Millsap: 'Internally, we felt like' Hawks won Game 1
Published
May. 5, 2015 1:22 p.m. EDT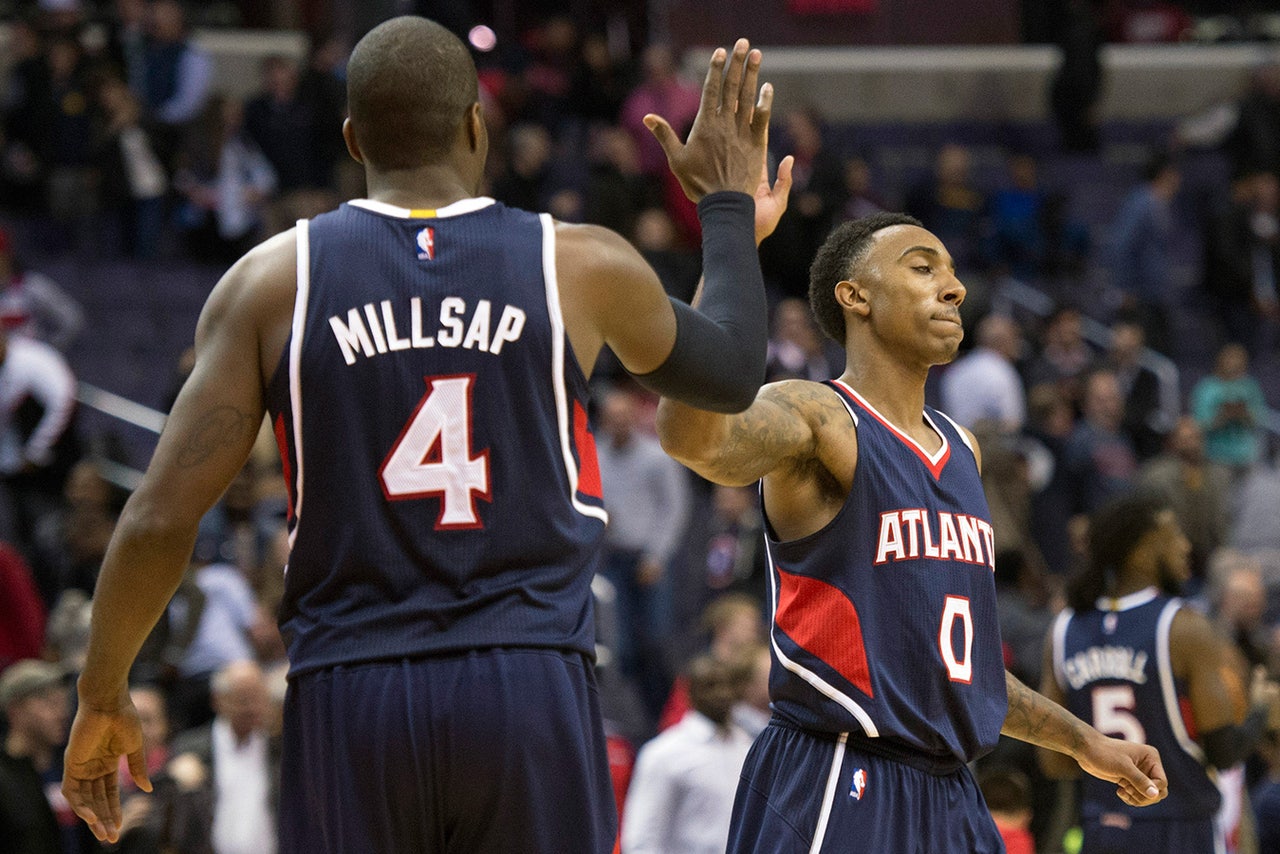 It's good to stay positive, and Atlanta Hawks forward Paul Millsap is apparently the king of positive thinking.
The Washington Wizards outplayed the Atlanta Hawks in Game 1 of their second-round NBA playoff matchup. The Wizards earned their win in every possible sense.
(Here comes the but ...)
But the Hawks also missed a fair number of open shots. In a nice twist, the Wizards were comfortable conceding midrange jumpers and gave up a few more open 3-point looks than they'd have liked, yet Atlanta simply could not get the open looks to fall.
And this is a team that values process over results, so you can understand where Millsap was coming from with his comments after practice on Monday.
"We played well enough to win the game," he said. "Internally, we felt like we won the game. A few crucial mistakes. A few plays let them back in the game."
"Let me be specific, we feel good about it," Millsap clarified. "Ten-point lead going into halftime. Come back out, took some good shots, missed some open shots. Wasn't as aggressive as we needed to be. We feel good about it."
It's a pleasant way of looking at things, and that confidence should serve the Hawks well in Game 2. There's just one small problem, however: Despite what they might think, Atlanta is down 0-1 in this series, and a second straight "internal" victory without an actual win on the scoreboard could doom the Hawks' title dreams.
(h/t CSN Washington)
Photo Credit: Tommy Gilligan/USA Today Sports
---
---