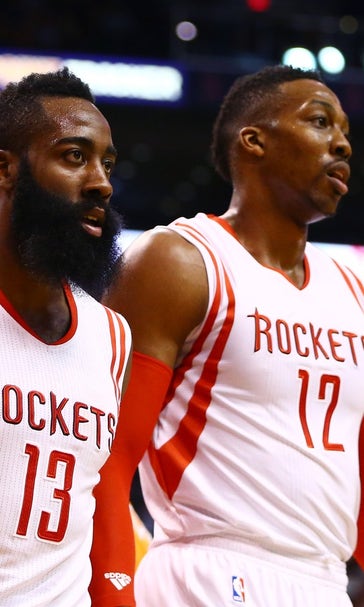 Dwight and Harden can't get on the same page, and it's hysterical
BY foxsports • February 24, 2016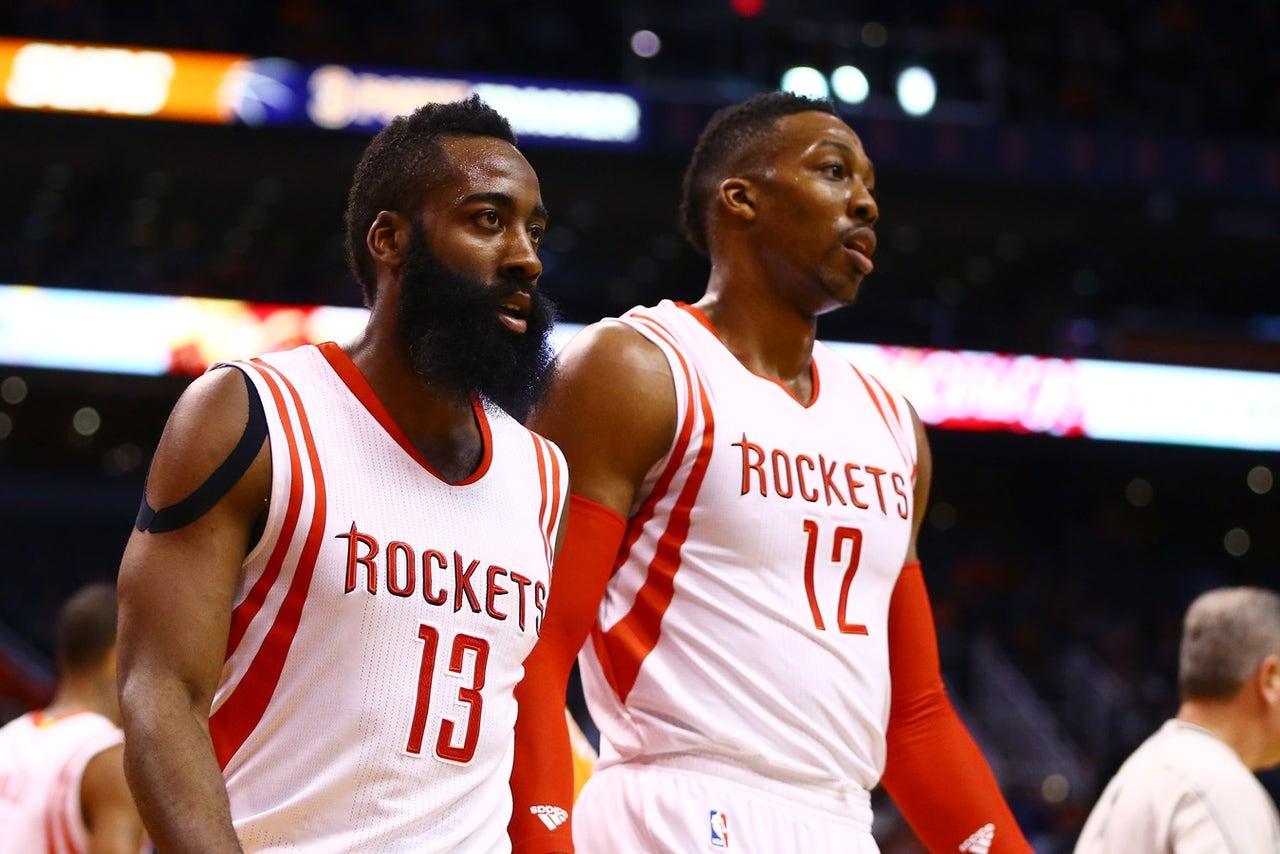 The Houston Rockets are awful for many, many reasons, but perhaps the most notable one is a distinct lack of chemistry (and affection) between their two best players: Dwight Howard and James Harden.
Arguably the two most impactful stars at their respective positions (Howard is still dominant on the right night), the dynamic duo must get back on the same page for Houston to climb back into the playoff bracket. 
Last night in Utah was a perfect example of them definitely not doing that.
The sequence begins with Howard setting a perfect screen on Jazz guard Rodney Hood, essentially removing him from the play. Houston's center then rolls to the basket, leaving Utah's Rudy Gobert with an impossible question: Should he sag back and take away the lob—giving Harden a wide-open jumper—or stay up and contest the shot? 
At the last second, Gobert decides to leave Howard alone when he notices that none of his teammates are rotating over to Harden. The NBA's top two guard quickly analyzes the situation and tosses a lob to Howard, disguised in his normal shooting motion. 
The pass slams off the backboard because Howard thinks it's a shot, and Harden reacts like the least self-aware person on Earth. But emotions are emotions, and clearly Harden doesn't think he needs to hide his despite Houston's escalating dysfunction.
The chance that these two will be teammates by this time next year is narrowing by the second.
---
---