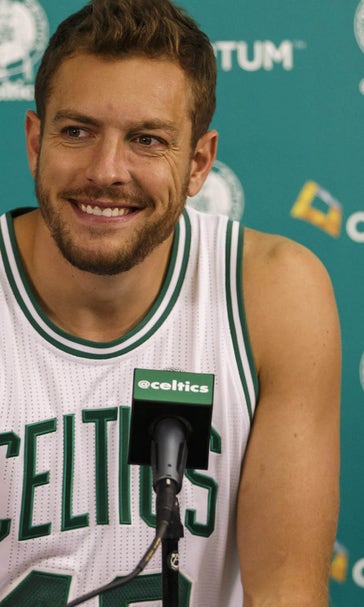 David Lee's slow start opens door for Jared Sullinger
November 3, 2015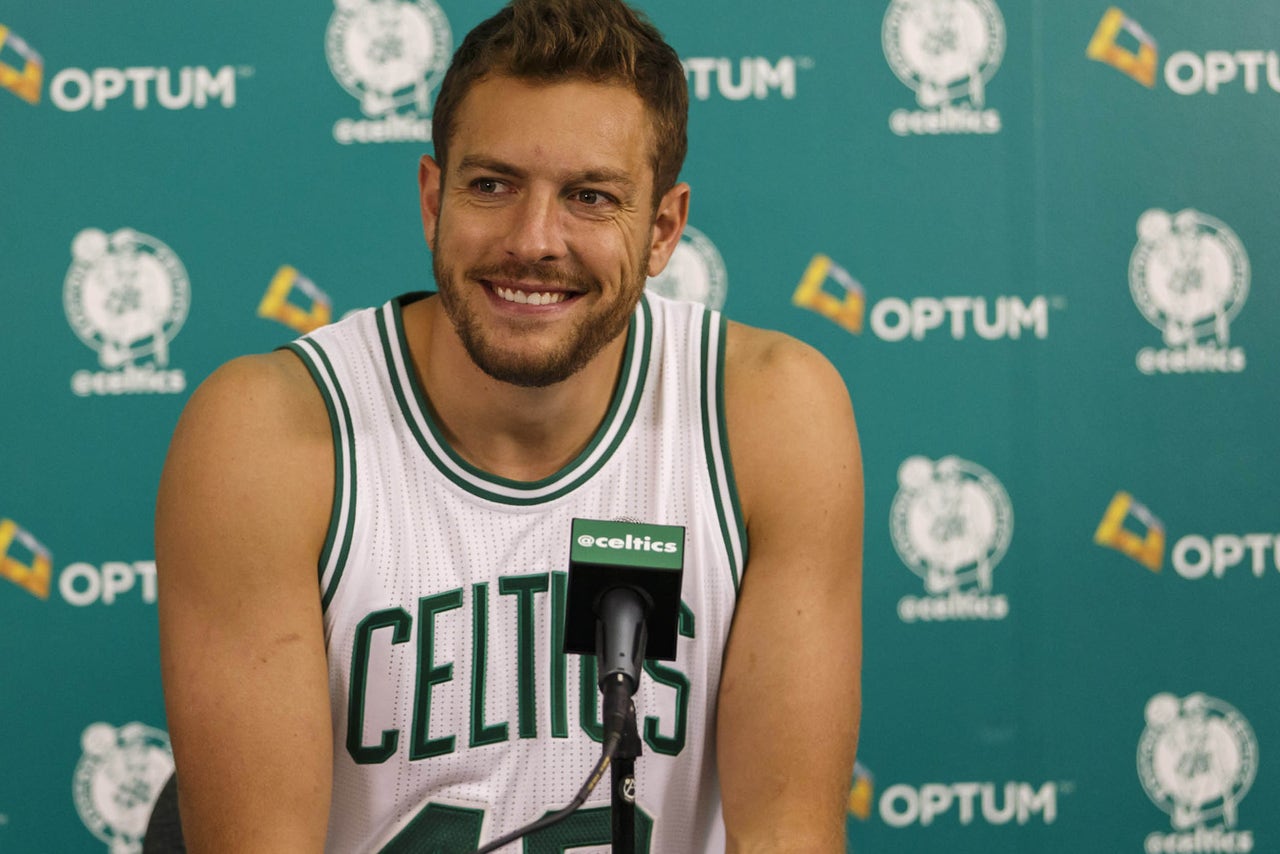 By Darren Hartwell
The regular season was supposed to help the Boston Celtics sort out their roster logjam. So far, though, it's done just the opposite.
The Celtics have stumbled out of the gate this season, taking care of the Philadelphia 76ers in their opener but falling to the Toronto Raptors and San Antonio Spurs in two ugly offensive performances.
It's still very early, of course, and head coach Brad Stevens knows better than to overreact after just three games. Still, some intriguing storylines surrounding Boston's crowded rotation already have cropped up. Let's check in on each of the Celtics' position groups and break down some early developments.
THE BIGS
Stock up: Jared Sullinger
Stock down: David Lee, Tyler Zeller, Kelly Olynyk
Neutral: Amir Johnson, Jordan Mickey
Lee is off to a brutal start, tallying just 16 points through three games on 25 percent (5 for 20) shooting. Zeller hasn't been any better and played just six minutes in Sunday's loss to the San Antonio Spurs.
The fact that Lee and Zeller represent Boston's starting frontcourt doesn't inspire much confidence, but it presents a golden opportunity for Jared Sullinger. The fourth-year pro appeared to be near the bottom of the big man depth chart after an uninspiring preseason, but Stevens has given him significant minutes in all three contests, and he's responded with two double-digit scoring efforts.
Stevens insisted during the preseason he'd like to use just four big men in his frontcourt rotation. But with Lee, Zeller and Kelly Olynyk all off to slow starts and Sullinger knocking on the door, the Celtics head coach admitted before Sunday's game he'll likely have to go five deep, as he's done the previous two games.
"I'd prefer not to, but I probably will," Stevens said. "… That's going to be something that we may have to change down the road."
THE SWINGMEN
Stock up: Jonas Jerebko
Stock down: Jae Crowder
Crowder is another member of Boston's starting five who has struggled out of the gate. After scoring 14 points in the season opener, he's hit gone just 4 for 15 from the field — including 1 for 7 on 3-pointers — over his last two games.
Crowder should retain his starting role thanks to his defensive prowess, however. Jerebko went a perfect 3-for-3 on Sunday but still is a back-of-the rotation player.
THE GUARDS
Stock up: Marcus Smart, Avery Bradley
Stock down: Isaiah Thomas, Evan Turner
Neutral: James Young, Terry Rozier, R.J. Hunter
Thomas had a rough day from the floor Sunday (4 for 18), but he's still the Celtics' best offensive option, and he should find his rhythm as the season progresses. Smart and Bradley were Boston's only two productive starters Sunday. While they're both more known for their smothering defense, any offense they can provide would be crucial to sparking the starting unit.
None of the Celtics' three rookies have seen the court yet outside of Rozier and Mickey's two minutes of garbage time at the end of Boston's opener. Rozier has Smart and Thomas ahead of him, so it's unlikely he'll get any significant run, barring any injuries. Evan Turner has struggled out of the gate, though, so it's possible Stevens could give Hunter some playing time at shooting guard.
Young is the only Celtic who hasn't dressed for a game this season. That's obviously not the start the 20-year-old wants, but he's still the youngest player on the roster, and this team is just too deep to justify him earning minutes at the moment.
More from NESN.com:
---
---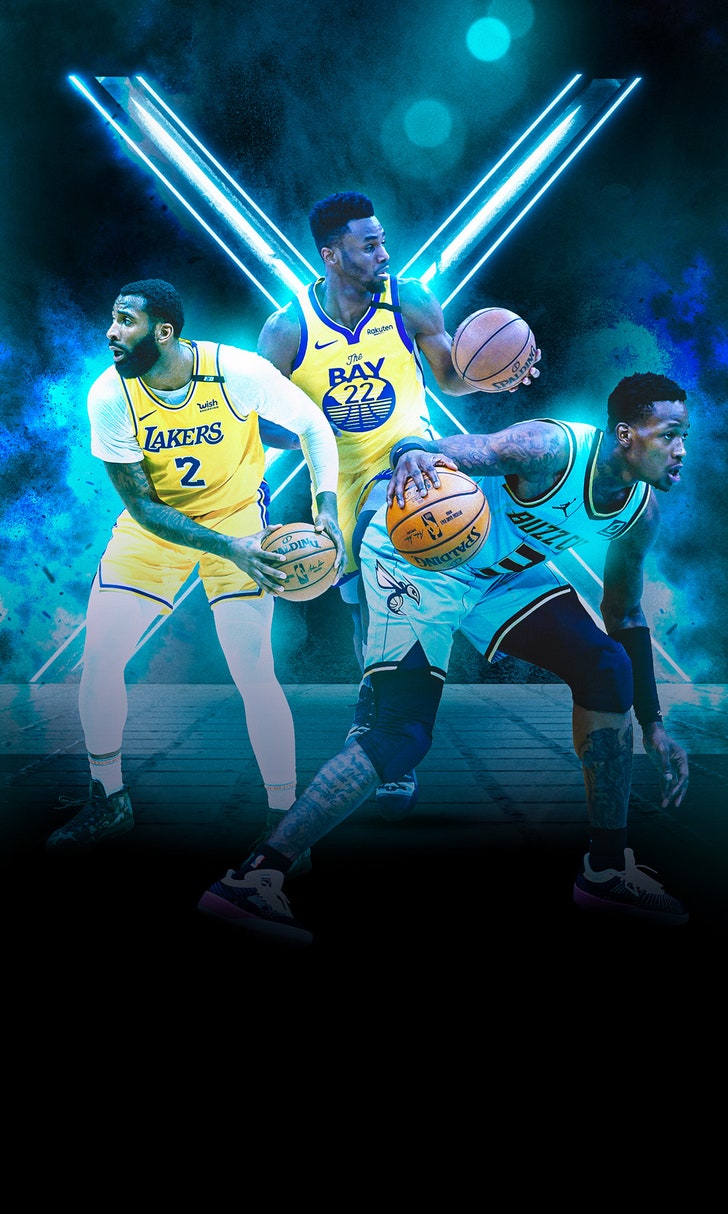 National Basketball Association
How Terry Rozier, Andrew Wiggins and others could swing the play-in games