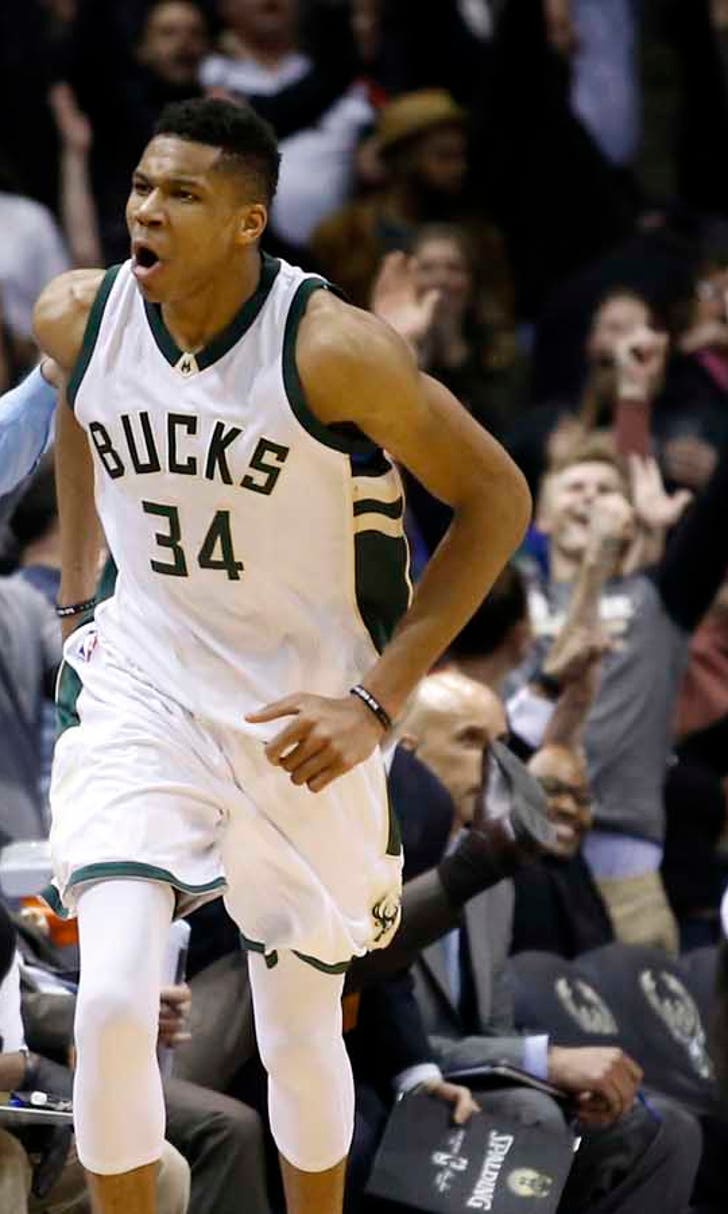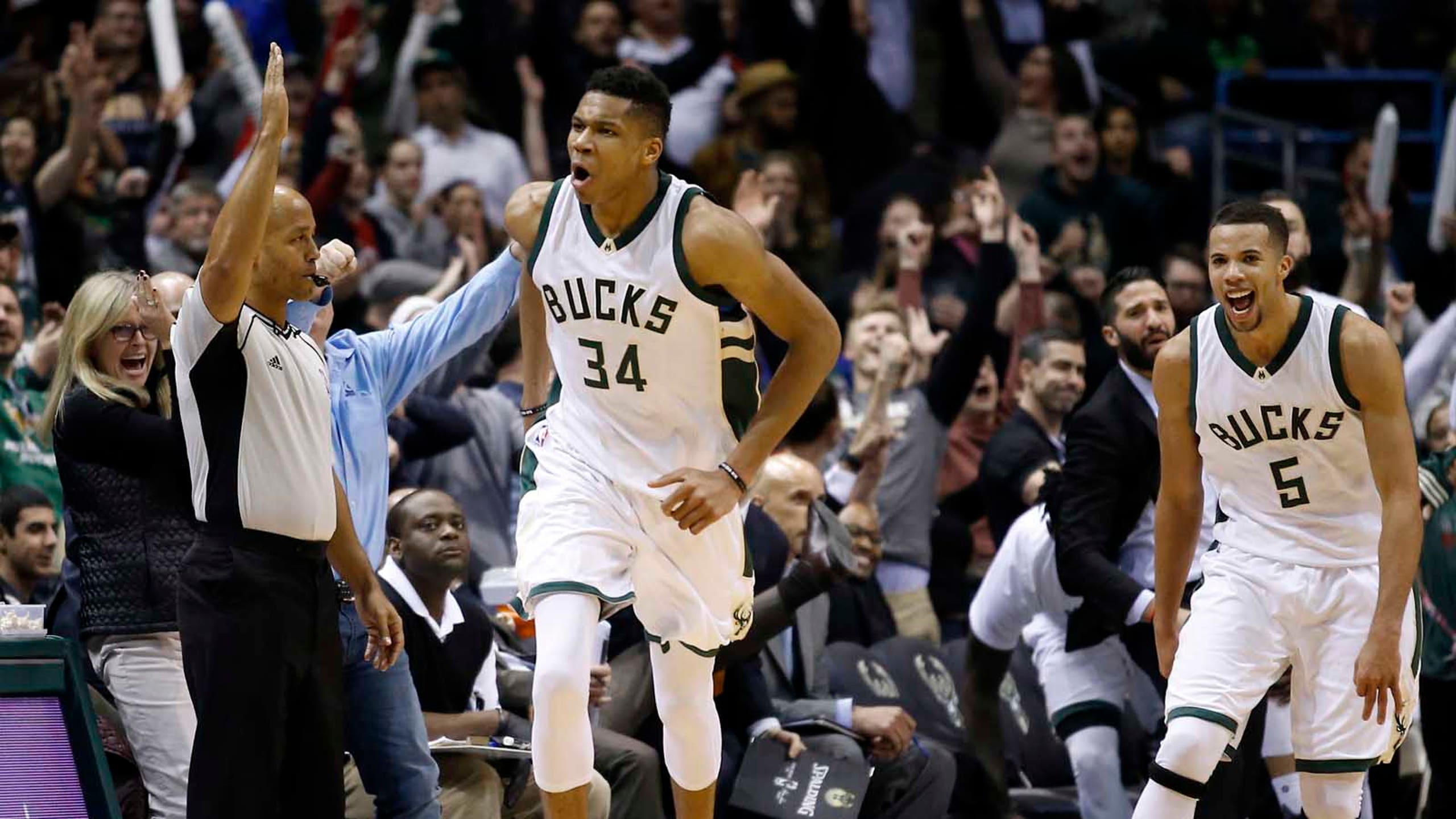 Check the Greek Freak's monster slam and his ferocious 10-game tear
BY Jeff Caplan • January 30, 2016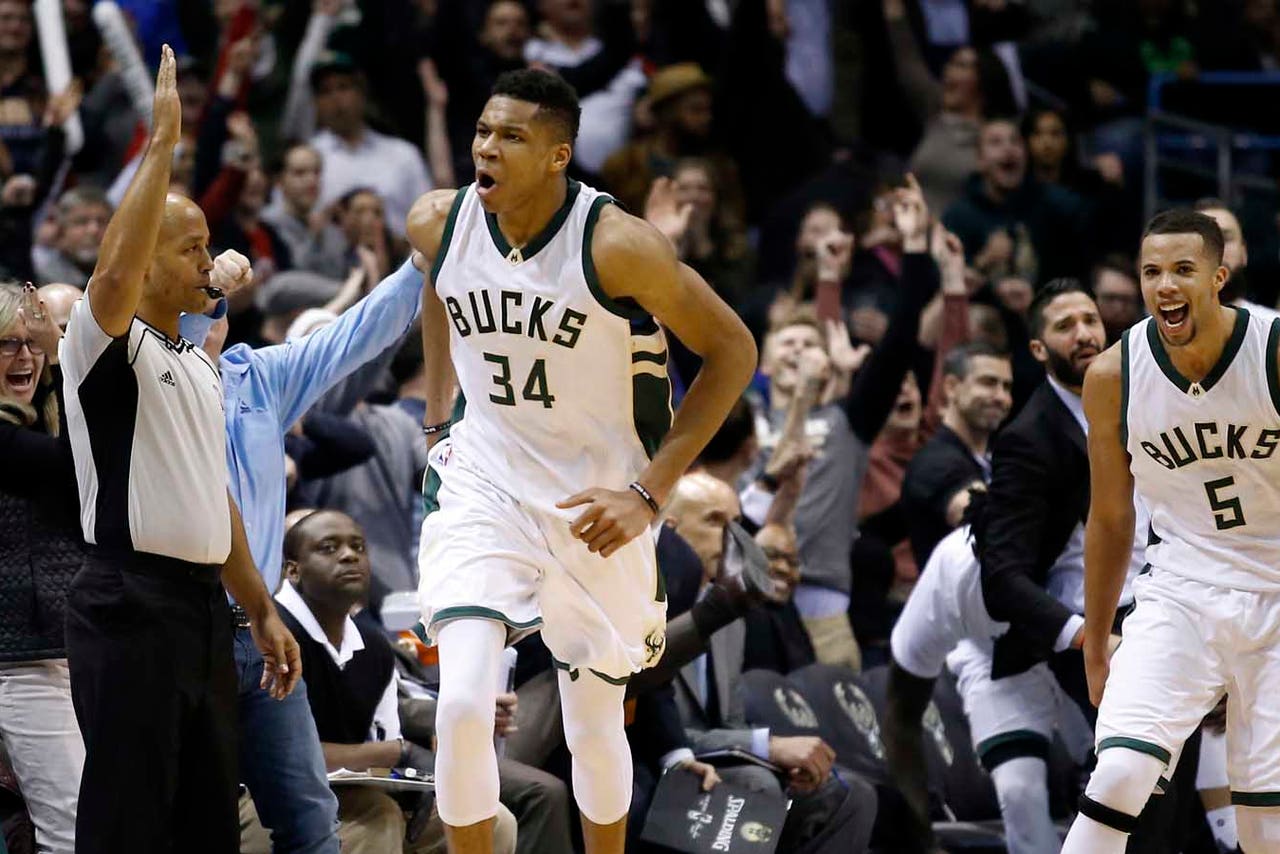 This is the Greek Freak the Milwaukee Bucks believe will take them to great heights in coming seasons. Giannis Antetokounmpo only turned 21 last month, but lately he's been producing like a seasoned veteran.
This spectacular dribble-drive past Miami Heat defender Luol Deng and left-handed flush over Chris Bosh accounted for two of his 28 points on 11-of-17 shooting in Friday's game.
Antetokounmpo has been on a quite a tear lately, save for Thursday's seven-point stinker in a loss against Memphis. That game interrupted his second-longest streak of scoring in double digits this season at eight. Included were games of 29, 28 and 25 points. He rebounded from the Memphis game with Saturday's highly efficient outing, abeit in another tough loss.
On an exceedingly young team, the Greek Freak is starting to really show his potential star power. Over the last 10 games, he is averaging 19.2 points on 56.3 percent shooting, 8.6 rebounds, 3.3 assists and 1.4 blocks.
Milwaukee still remains well outside of the Eastern Conference playoff chase, but as long as Antetokounmpo continues to make the strides he's showing of late, Bucks fans certainly have reason to pay close attention to the rest of this season with visions of what might be.
That's the allure of the Greek Freak. 
(And, oh yeah, you might want to check out his steal and throw down from Friday's game. It's No. 8 on the NBA's top 10 highlights at the 28-second mark.)
---
---