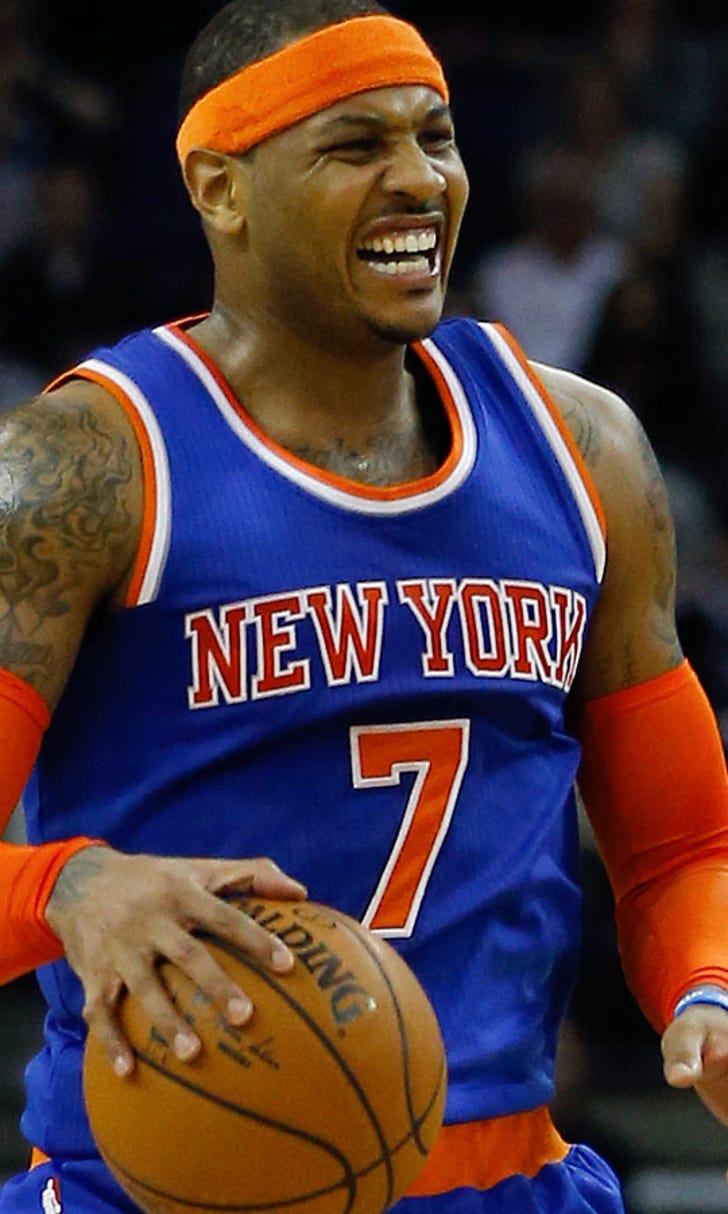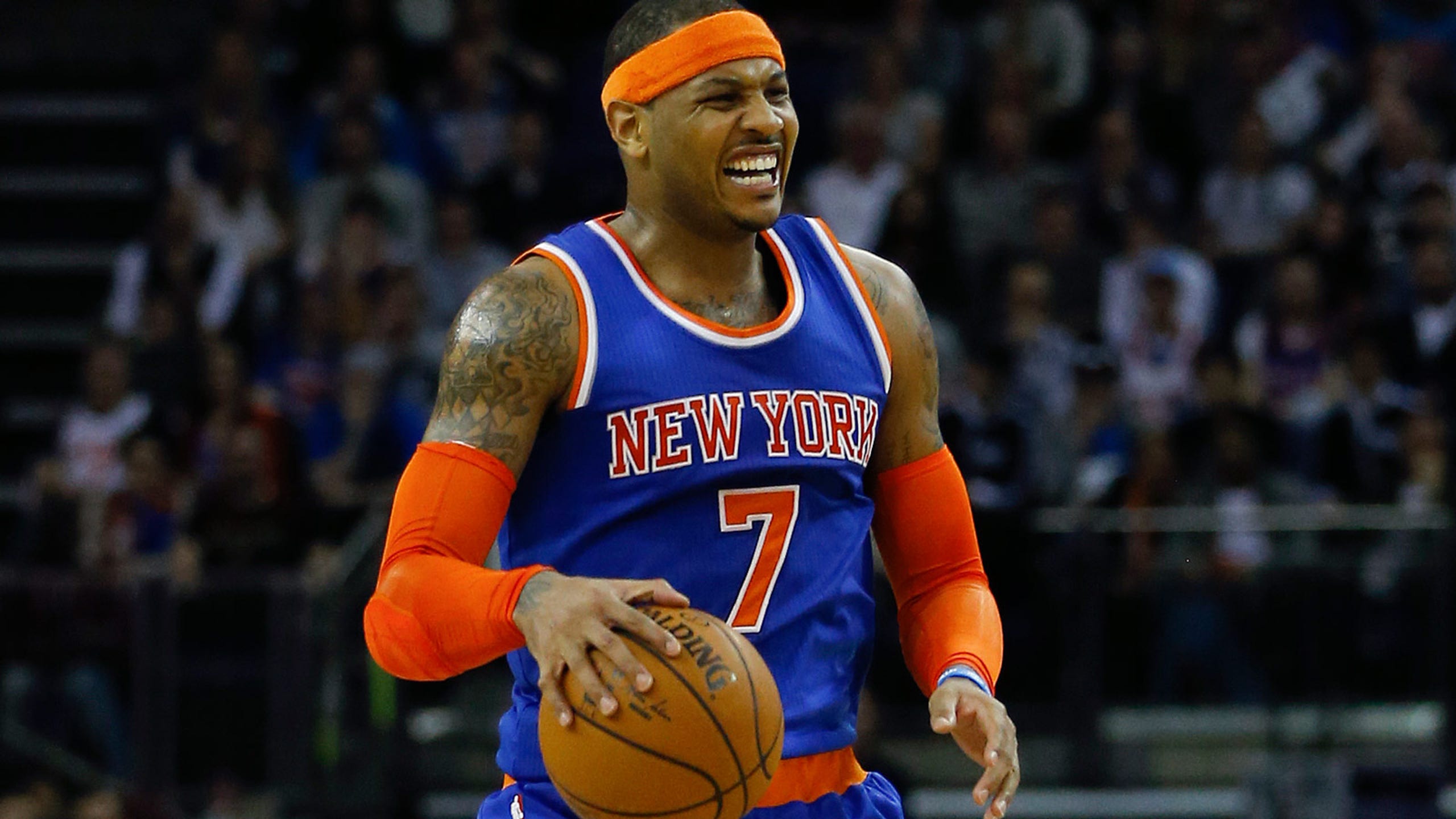 Carmelo Anthony owned NASL club in Puerto Rico raises questions of viability
BY foxsports • June 12, 2015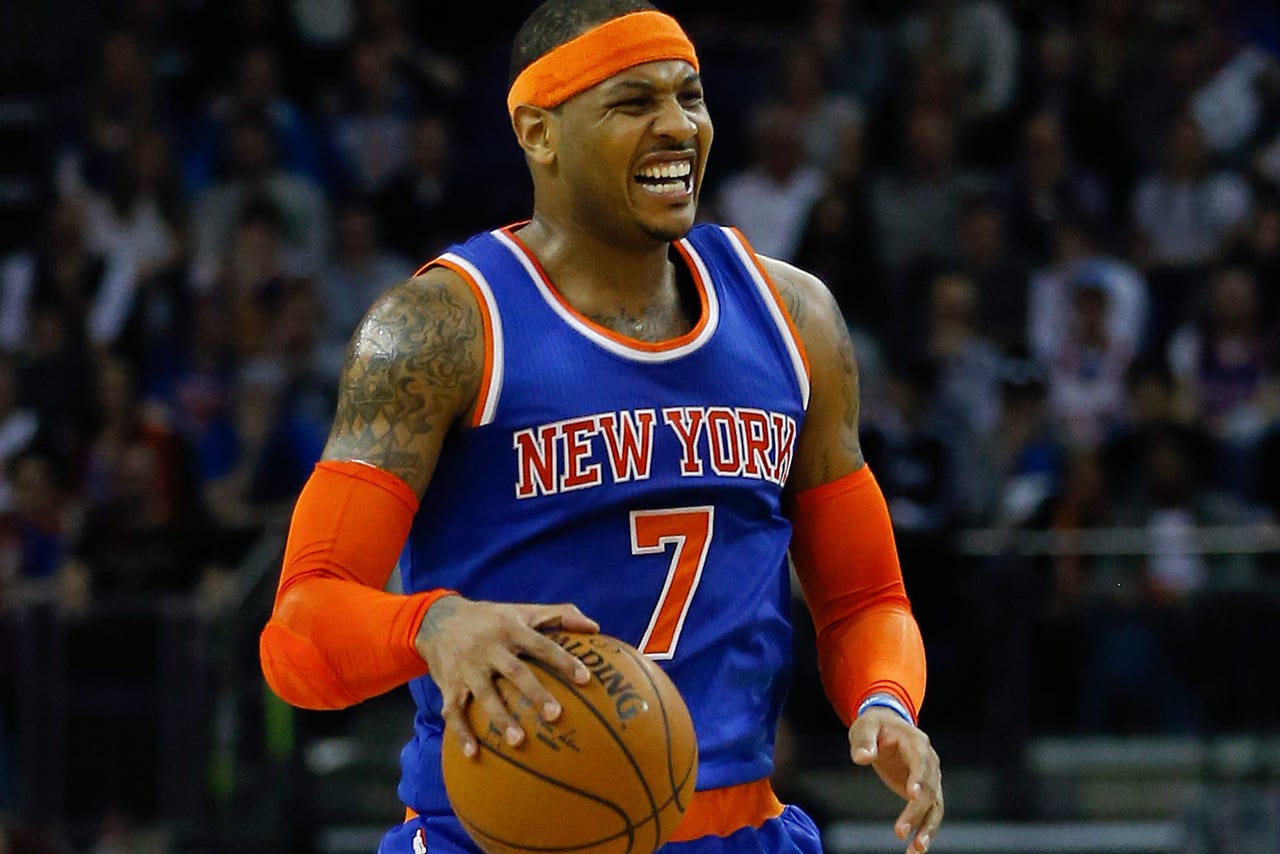 Carmelo Anthony just bought an NASL soccer club in Puerto Rico, but is that truly a smart investment for a man trying to earn a reputation as a calculated businessman?  
The NASL has not done particularly well financially in recent years, and Kartik Krishnaiyer points out at World Soccer Talk that the investment may not be worth it:
Anthony is currently recovering from knee surgery and is clearly looking at ventures outside of basketball, as he usually is. He is hoping to return to the Knicks for the start of next season.
(H/t to Kartik Krishnaiyer at World Soccer Talk.)
Photo Credit: AP Photo/Kirsty Wigglesworth
On Thursday, NASL announced New York Knicks superstar Carmelo Anthony as an owner of a new expansion team in Puerto Rico. The league last had a team in Puerto Rico during the 2012 season. The previous year, in 2011, as the Islanders were coming off a double-championship season (both USSF Division 2 and the CFU Club Championship), which included a 5-3 win over two legs over the LA Galaxy, the club averaged less than 2,500 fans in NASL play.

Since Puerto Rico saw declining attendances for Islanders in their last few seasons, it's a mystery as to why the NASL would return to the island. But celebrity ownership seems to be the NASL's new calling card. Three weeks ago, the league announced a new club in Miami, where the former Division 2 club routinely played in front of audiences of a couple hundred people. But that club has in Paolo Maldini a celebrity name attached with it, much like the new Puerto Rico club has Anthony.

NASL has faced a rash of questions about the ownership shares in the league held by Traffic Sports USA, who has plead guilty in US court already as part of the FIFA scandal. But the addition of expansion teams and new owners helps NASL move its business away from Traffic by bringing additional investment into the league.

But questions must be asked about NASL's expansion strategy. The celebrity angle is pretty clear, but the choice of two failed second division markets yields serious questions. It is also worth noting that the longest road trip in NASL, where team budgets and revenues are substantially lower than Major League Soccer, will now be longer than the longest such journey in MLS. The insistence of NASL on having every team travel to every other league site means both Puerto Rico and Edmonton will be making extremely long road trips potentially with multiple connections beginning in 2016.
---
---