Philadelphia 76ers
Philadelphia 76ers
Ben Simmons joins Sixers fans in 'Raise the Cat,' is a national treasure
Published
Jan. 21, 2017 4:35 p.m. ET

Philadelphia 76ers fans are understandably pumped.

The team is winning, Embiid is Embiiding and role players like T.J. McConnell and Robert Covington are taking turns at hitting game-winners.

All is right with The Process, and this newfound state of happiness has had its...effects on the fan base at large. Most notably, they are celebrating by Simba-hoisting cats above their head—live, living and confused cats.

We'll get to the why in a second, but first, here is Ben Simmons double-fisting cats.

https://twitter.com/BenSimmons25/status/822900873466679296

The 76ers rookie posted the picture to Twitter on Saturday after seeing similar pictures being shared by Sixers fans throughout the week.

https://twitter.com/BenSimmons25/status/822881188662706177

An owner of two cats, Simmons asked fans what the deal was with the kitty lifting, and as Philly.com's Rob Tornoe noted, the cat thing became a thing after fans following Simmons' Snapchat noticed his cats' penchant for perching on high places—his shoulder, for example.

https://www.instagram.com/p/BPEiXoYgWyA/

Fans started hashtagging "#RaiseTheCat" after Philadelphia's upset win against the Charlotte Hornets the previous week and its sort of Snowballed from there.

https://twitter.com/GipperGrove/status/820096006310264837

https://twitter.com/MiaPinchoff/status/822721789713260544

https://twitter.com/Brookie425/status/822670823051948034

https://www.instagram.com/p/BPiVywvjGz9/

There's even a "Raise the Cat" shirt you can buy for the feline/Process connoisseur in your life.

https://twitter.com/MaxRappaport/status/822215769488498690

Strong work, Processees. You've started your own weird thing yet again, and everyone else is struggling to keep up.

Dan is on Twitter. Get it? Because "Snowball" is a cat name.


---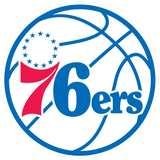 Get more from Philadelphia 76ers
Follow your favorites to get information about games, news and more
---