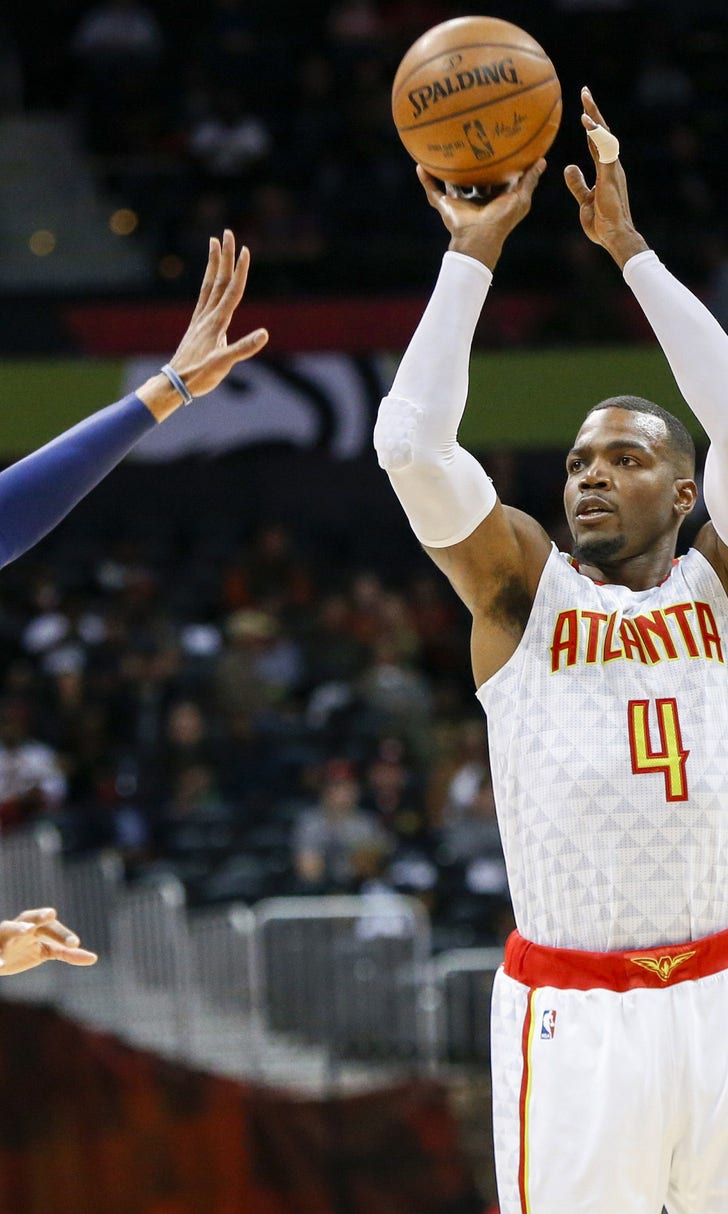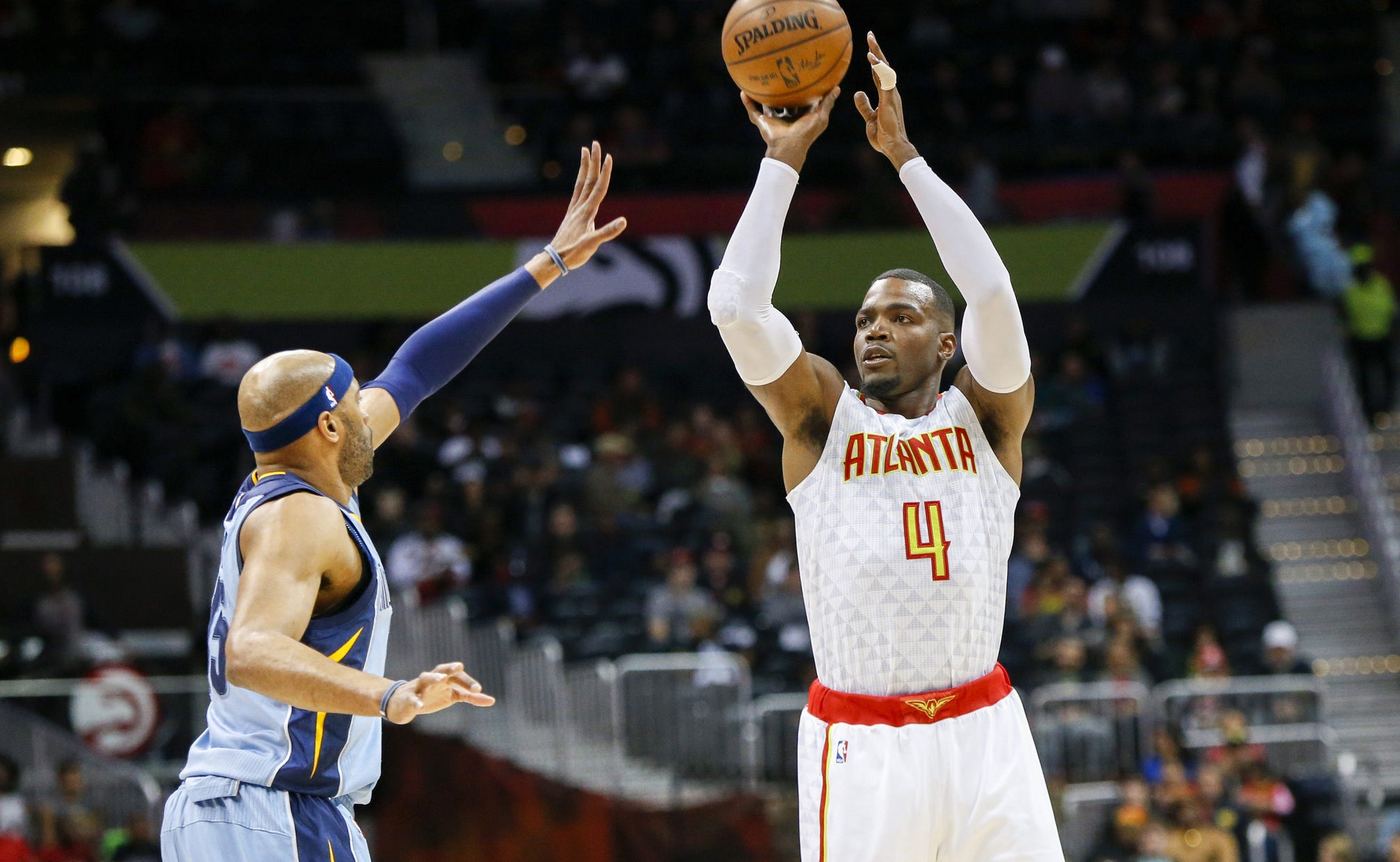 5 potential destinations for Paul Millsap in free agency
BY Fansided and Brendan Galella/FanSided via Hoops Habit • June 30, 2017
Apr 6, 2017; Atlanta, GA, USA; Atlanta Hawks forward Paul Millsap (4) reacts after a play during their game against the Boston Celtics at Philips Arena. The Hawks won 123-116. Mandatory Credit: Jason Getz-USA TODAY Sports
With the continued rise of the NBA's salary cap, becoming an unrestricted free agent this summer carries a heavy financial incentive for Paul Millsap. Plenty of team will bid for his services, so let's examine some viable options for Millsap this summer.
After signing a contract below market value with the Atlanta Hawks three years ago, Paul Millsap intends to cash in as the NBA salary cap is expected to once again significantly jump by foregoing the final year of his contract to become an unrestricted free agent this summer.
The latest projections for the 2017-18 NBA salary cap is at $101 million, an increase of nearly $7 million from the 2016-17 campaign.
By becoming a free agent this summer, Millsap is bypassing a salary of $21.4 million for next season in pursuit of a long-term deal.
If Atlanta were to re-sign the 32-year-old to a maximum contract, he could command a five-year, $205 million deal. The other 29 teams in the league have the ability to offer Millsap a four-year contract worth up to $152 million, a mark just below Mike Conley's record-setting contract signed a year ago in Memphis.
Millsap is likely to draw a maximum level contract from someone after posting averages of 18.1 points, 7.7 rebounds, 3.7 assists and 1.3 steals per game.
Two summers ago, Millsap was a free agent and after contemplating a four-year, $80 million offer from Orlando, he decided to return to the Hawks on a three-year, $59 million deal.
This summer, 18 teams have the ability to create over $25 million in cap space, but not all are realistic destinations, as Golden State will likely pursue re-signing Kevin Durant and Stephen Curry.
Let's take a look at some viable options for Millsap to consider when he becomes an unrestricted free agent on July 1.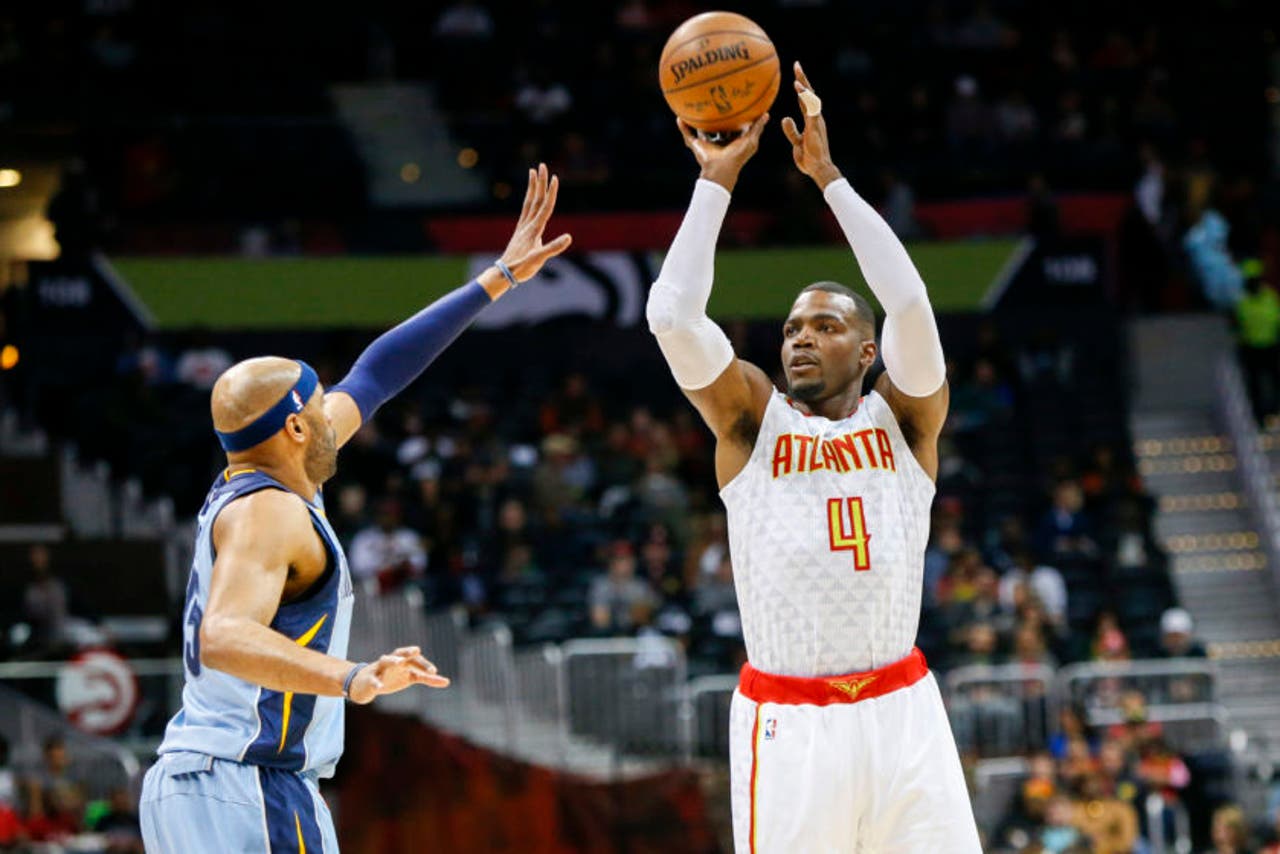 Mar 16, 2017; Atlanta, GA, USA; Atlanta Hawks forward Paul Millsap (4) shoots the ball over Memphis Grizzlies guard Vince Carter (15) in the first quarter at Philips Arena. Mandatory Credit: Brett Davis-USA TODAY Sports
Atlanta Hawks
Team owner Tony Ressler has already declared he has every intention of re-signing Paul Millsap this summer.
The move to become an unrestricted free agent wasn't a surprising one, as the 6-foot-8 forward essentially admitted he would opt out of his deal, but also stated he would like to remain with the Hawks.
If Atlanta were to offer Millsap the maximum contract allowable, the $21.4 million contract he is opting out of would jump to $35.3 million for next year. The fifth year of the deal would pay him over $46 million.
Millsap has earned four All-Star appearances during his tenure with the Hawks and his unselfish play has unlocked the team's offense and was the primary reason the team qualified for the postseason for a 10th straight year — the longest active streak in the Eastern Conference.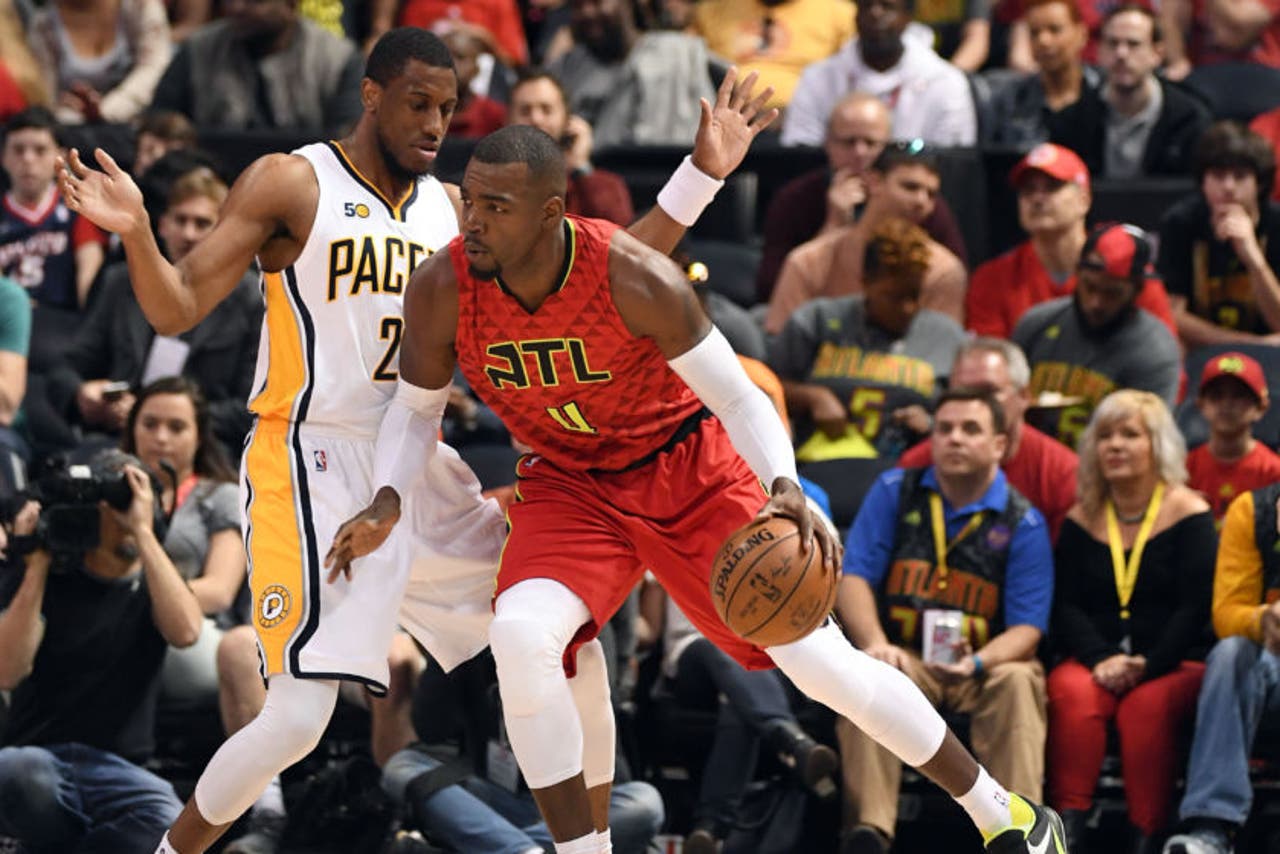 Mar 5, 2017; Atlanta, GA, USA; Atlanta Hawks forward Paul Millsap (4) leans into Indiana Pacers forward Thaddeus Young (21) as he goes in for a shot during the first quarter at Philips Arena. Mandatory Credit: John David Mercer-USA TODAY Sports
Minnesota Timberwolves
If Paul Millsap ultimately chose to play for another team in the 2017-18 season, a perfect fit could be Minnesota.
The Timberwolves boast an exceptional roster, anchored by pair of first overall picks in Karl-Anthony Towns and Andrew Wiggins, plus a desperate need for some veteran leadership.
Of the 14 players to appear in 10 or more games for Minnesota this season, only one, Brandon Rush, is over the age of 30.
For a franchise that hasn't qualified for the postseason since the 2003-04 campaign, adding Millsap would be a perfect step in the rebuilding process, instead of its continual reliance on brining in talent from lottery selections in the draft.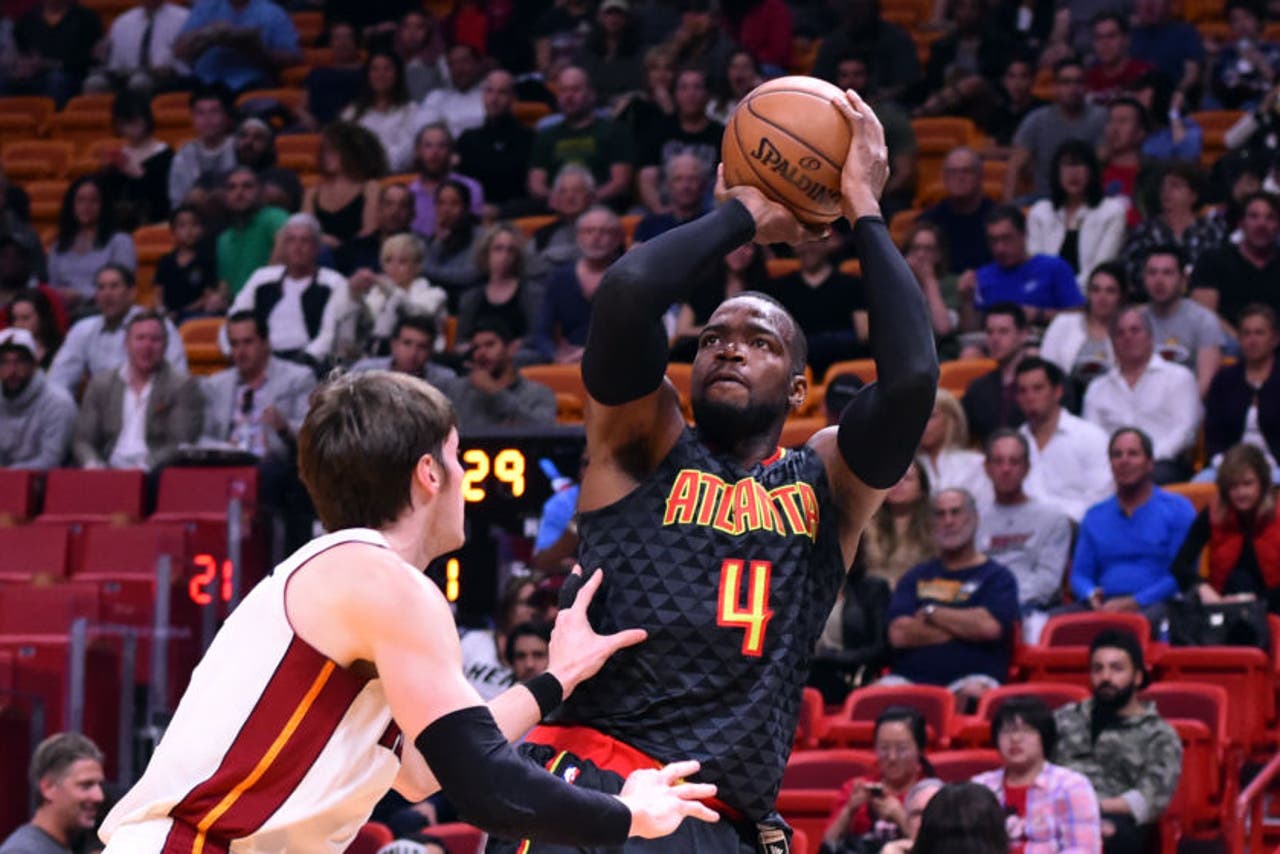 Feb 1, 2017; Miami, FL, USA; Atlanta Hawks forward Paul Millsap (4) shoots over Miami Heat forward Luke Babbitt (5) during the first half at American Airlines Arena. Miami Heat won 116-93. Mandatory Credit: Steve Mitchell-USA TODAY Sports
Boston Celtics
The addition of Paul Millsap would be a significant upgrade from Amir Johnson in the starting lineup for Boston.
Armed with the first overall pick in the 2017 NBA Draft, the Celtics are unlikely to address perhaps their biggest need, rebounding, on draft night.
Boston desperately needs to improve its rebounding, as the team ranked 27th during the regular season, averaging 42 rebounds a night.
The disparity grabbing loose balls has grown even more drastic in the playoffs, as the Celtics are being out rebounded by 7.0 per game, the largest differential among the 16 teams to qualify for the 2017 NBA Playoffs.
The Celtics have just over $70 million committed for next season, meaning the team could sign Millsap to a max contract if president of basketball operations Danny Ainge wants to pursue him.
Also, Millsap has plenty of familiarity with Celtics center Al Horford, as the pair anchored Atlanta's frontcourt for three seasons.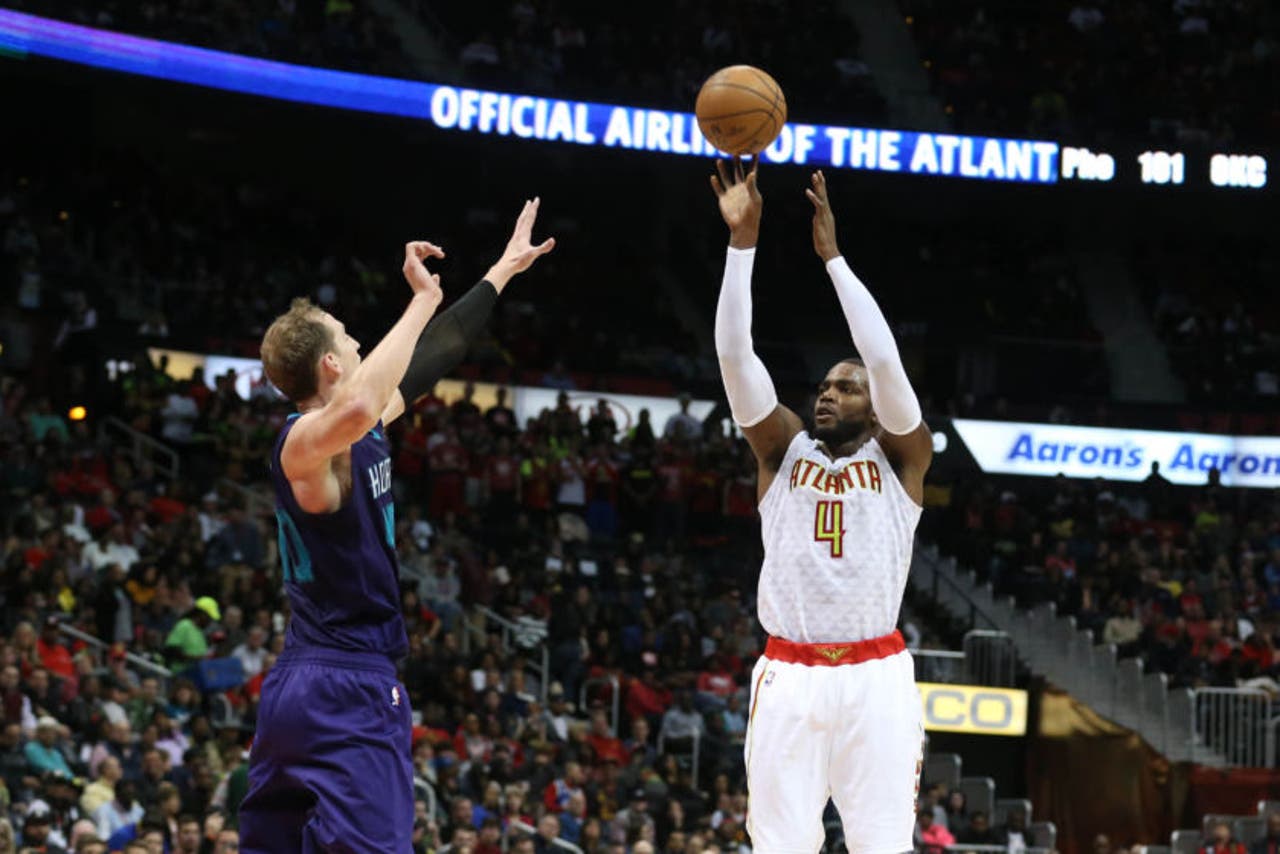 Dec 17, 2016; Atlanta, GA, USA; Atlanta Hawks forward Paul Millsap (4) attempts a three-point basket against Charlotte Hornets center Cody Zeller (40) in the third quarter at Philips Arena. The Hornets won 107-99. Mandatory Credit: Jason Getz-USA TODAY Sports
Utah Jazz
The team with the lowest salary this season is also the one that selected Paul Millsap with the 47th overall pick in the 2006 NBA Draft.
Millsap spent his first seven seasons in Salt Lake City until he signed with the Hawks as a free agent in 2013.
During his time in Atlanta, Millsap added a potent three-point shot to his game, and proved he can be the offensive focal point, either scoring or passing, while posting impressive rebounding, block and steal figures.
Only if he decided to return to the Jazz, he could potentially join a much more loaded roster than he ever had during his first stint with the team.
Center Rudy Gobert is a leading candidate for Defensive Player of the Year honors, while Gordon Hayward, another All-Star forward in free agency this summer, could alleviate the offensive burden Millsap faces in Atlanta.
If Utah were to add Millsap, while figuring out a way to keep Hayward, the team would instantly become one of the league's true contenders for the 2018 NBA championship.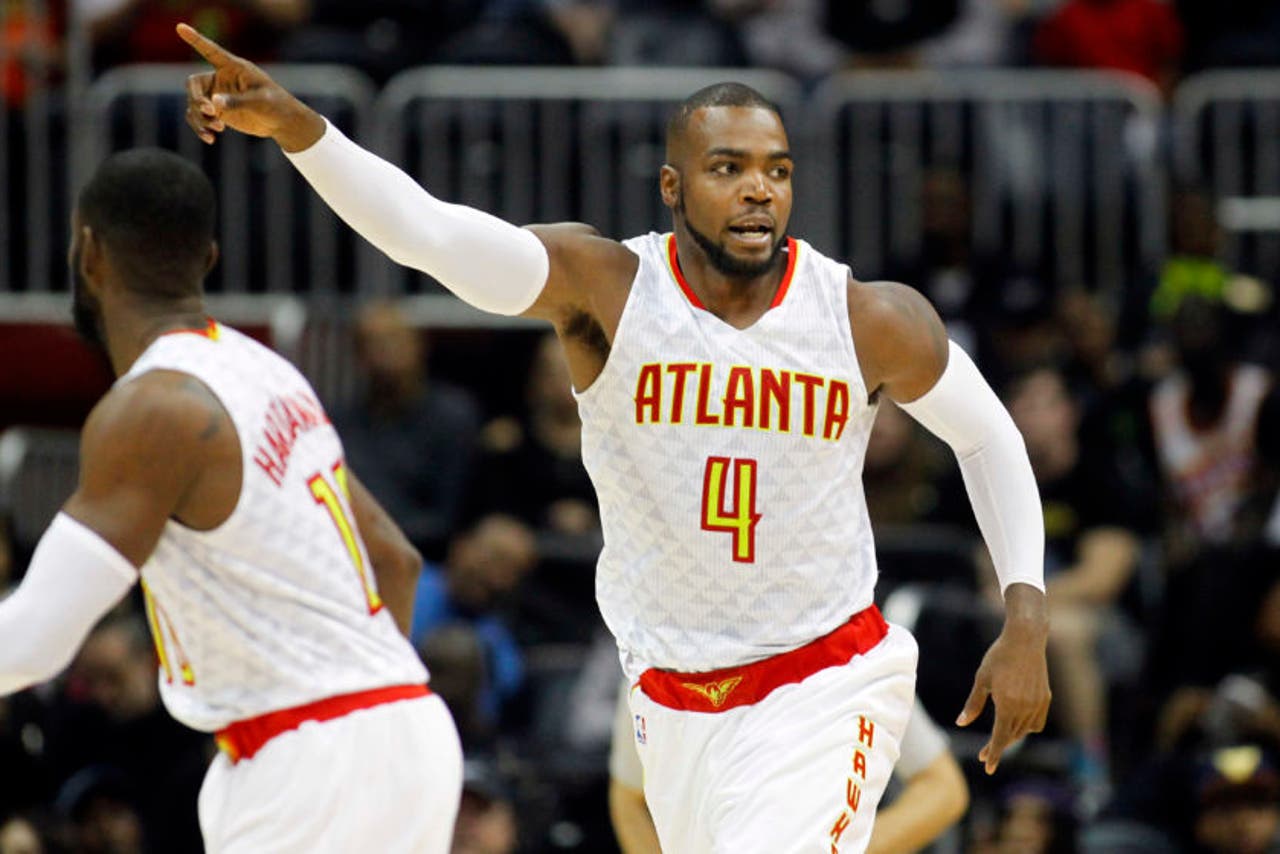 Jan 20, 2017; Atlanta, GA, USA; Atlanta Hawks forward Paul Millsap (4) runs back on defense against the Chicago Bulls in the fourth quarter at Philips Arena. The Hawks won 102-93. Mandatory Credit: Brett Davis-USA TODAY Sports
Chicago Bulls
The Bulls could instantly upgrade its lackluster group of power forwards with the addition of Paul Millsap.
Chicago has its own free agency decision to make on Nikola Mirotic, a talented but flawed offensive player that is set to hit the open market on the same day as Millsap.
If Mirotic were to join another team, the only power forward on the roster would be Bobby Portis, a player that saw his scoring, rebounding and minutes decrease during his second season in the league.
Chicago, much like most teams in the league, could greatly benefit from the wide array of skills Millsap brings on both ends of the floor.
Millsap could team with Jimmy Butler and potentially Dwyane Wade, if he decides to remain with the franchise, to instantly transform the Bulls from a borderline playoff team to an intriguing contender in the Eastern Conference.
More from Hoops Habit
This article originally appeared on
---
---