NASCAR Cup Series
NASCAR Cup Series
Why is Dale Jr. extra pumped for Sunday's race in Las Vegas?
Published
Mar. 4, 2015 4:30 p.m. ET

The 2014 NASCAR Sprint Cup season featured numerous highlights for Dale Earnhardt Jr.
The conclusion of the series' annual outing at Las Vegas Motor Speedway wasn't one of them.
"We weren't supposed to make it," Earnhardt said after coasting across the finish line 1.5 seconds behind the race winner. "We were trying to save as much as we can and make it work, but we knew we were short. We wouldn't have finished second if we didn't have that strategy."
Although Earnhardt claimed not to be overly disappointed with his unlucky finish, he's clearly more than a little pumped about getting back to Las Vegas. The Hendrick Motorsports driver announced Tuesday on Twitter that his chassis for Sunday's Kobalt 400 (3 p.m. ET, FOX) is the same one he raced to wins in both of last year's events at Pocono Raceway.
Earnhardt also competed with the chassis -- designated No. 88-810 -- in the fall Chase race at Kansas Speedway where he led before a tire failure sent him into the wall and out of contention.
Earnhardt, who led a total of 70 laps driving the chassis in 2014, understandably can't wait to get to Sin City and take another shot at an elusive first victory.
"The Las Vegas track itself is an impressive facility. It has some good character with the bumps going into Turn 1 and it's got a lot of banking and fast speeds," he said. "The groove has widened out quite a bit and makes it really appealing for drivers. It's a fun track.
"The track is a lot flatter and has less speed since the reconfigure, but still just as enjoyable to race on."
Further buoying Earnhardt's optimism for this weekend is the fact that he and first-year crew chief Greg Ives have started the season off on a strong note, finishing third in the Daytona 500 and then again last Sunday at Atlanta Motor Speedway.
But aside from all that, Earnhardt just loves the whole scene at LVMS -- even if last year's finish did sting a little bit.
"The way the garage is built, the way the fans have access to us throughout practice and they can really get on top of the car and see what we're doing, Victory Lane and how they do the driver's meeting here is unlike any other place, where we all walk out on the red carpet into a sea of fans and sit there throughout the driver's meeting amongst all the fans," Earnhardt said.
---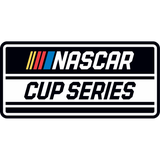 Get more from NASCAR Cup Series
Follow your favorites to get information about games, news and more
---