NASCAR Cup Series
NASCAR Cup Series
What's the plan for Chase certainties?
Published
Sep. 1, 2011 1:00 a.m. ET

As we head into Atlanta this weekend, drivers Kyle Busch, Jimmie Johnson, Matt Kenseth and Carl Edwards are locked into the 2011 NASCAR Chase for the Sprint Cup.
Many fans are asking: Since they are locked in, what's the game plan for those four teams these next two weeks. Will they experiment and try things that might help them later in the Chase? Will they simply continue with business as usual? Or a combination of both?
I think you don't get too far away from what you have been doing, and the reason is two little words: bonus points.
Few would have believed that this late into 2011, Johnson would have only one win, which equates to three bonus points once the Chase begins and the Chase driver's points are reset.
Remember, the No. 48 team never has won fewer than three races in a year, going clear back to Jimmie's rookie season in 2002. So for them, Carl Edwards (who also only has one win) or the rest, I just don't think it is time for science experiments. So, for that upper-tier bunch, I say just keep doing it like they are doing.
Now, when you look at other drivers such as Kurt Busch and Kevin Harvick, well they have definitely been struggling and they might want to change their game plans some. Those two guys, plus throw in Tony Stewart and Dale Earnhardt Jr., simply need to get competitive.
They have to get running better these next two races and get some momentum going their way, or quite honestly, while they might be in the Chase, they really won't be contenders for the championship.
Atlanta is really important to all these Chase teams this weekend. That track is 1.5 miles and there are five 1.5-mile tracks in the 2011 Chase. This will go a long way in helping gather data for places such as Charlotte and Texas later this year. Then next week is Richmond. Not only does that race set the Chase field, but it also gives the Chase team's data that can be helpful to running Loudon and Phoenix, which are also part of the 10 Chase races.
So in addition to the points battle, Atlanta and Richmond will give us a really good snapshot of who should be pretty strong at a number of the Chase tracks. So it's time to get down to business like never before.
Only two races left in the regular season and then the playoffs start.
This weekend, I am going to be watching the guys who are struggling. I mentioned them before – Kurt Busch, Stewart, Earnhardt Jr. and Harvick. On the positive side of the equation, all these four drivers have run really well in the past at these next two tracks.
The other storyline that needs watching is that final wild-card spot. Denny Hamlin currently has it. I'm not sure about how his Atlanta race will go, but I am very sure he is licking his chops to get to Richmond. That's his home track, and he puts even more effort into winning there.
---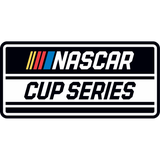 Get more from NASCAR Cup Series
Follow your favorites to get information about games, news and more
---