NASCAR Cup Series
NASCAR Cup Series
Vickers likes life on the adventurous side
Published
May. 25, 2011 1:00 a.m. ET

Of all the drivers in the NASCAR Sprint Cup Series, there are few, if any, who rival Red Bull Racing's Brian Vickers for a sense of adventure.
Red Bull encourages its athletes to take part in eclectic and fast-paced pursuits, but even by Red Bull's standards, Vickers is someone who embraces life and all it has to offer.
Vickers is an avid scuba diver, parachutist, horseback rider and mountain biker. He has seen the space shuttle launch from Cape Canaveral, piloted a seaplane and dived into the rich blue waters off the coast of Qatar. And then there's his fascination with astronomy and technology, especially Apple products. He's even appeared as a guest on The Weather Channel, gone big-wave surfing and attended Formula One and motorcycle races across the world.
Oh, and next week he's going to jump out of a perfectly good airplane and become the first active NASCAR Sprint Cup driver to parachute into the infield at Daytona International Speedway.
Not bad for someone who's still just 27 and grew up in Thomasville, NC, a rural hamlet of 26,000 best known for its furniture makers. But even as a kid, Vickers knew he wanted to see the world and pretty much go everywhere and do everything.
"I have always wanted to travel," Vickers said. "I have always been adventurous."
That's putting it mildly. One of Vickers' myriad hobbies these days is ocean diving, both with scuba tanks and free diving, which involves using a snorkel and holding his breath. Vickers said he has gone as deep as 80 feet with oxygen tanks and 30 feet holding his breath.
Interestingly, Vickers is not especially attracted to deep diving, as are some adventurers. Instead, he prefers the shallower depths, where he often spearfishes for lobster and conch.
"Deep diving is pretty much of a waste," said Vickers, who lives in Palm Beach, Fla., giving him easy access to the Caribbean. "You spend all your time going down there and there's really not much to see. Most of the good stuff is near the surface, where the light is."
Beyond the adventure, Vickers loves to travel. He said he was fascinated to visit the Middle East and Europe, although there is plenty he still wants to see and do in the United States.
"Some of the most beautiful land you'll ever see is right here in this country," said Vickers, who is planning a trip to Jackson Hole, Wyo., later this year to go horseback riding with his family.
"The last time we were there we rode to some of the mountain tops. Just incredible."
And then there's Vickers' interest in the universe, which led to him being invited to witness the launch of the space shuttle in Florida.
"I am so fortunate I got to see the space shuttle before they canceled the program," Vickers said of watching the Discovery launch.
Brian Vickers and teammates Kasey Kahne and Cole Whitt will appear at Red Bull Racing's annual Fan Day on May 27 at the team's shop, 136 Knob Hill Road, Mooresville, N.C.
The three drivers will will participate in a Q&A session at 2:30 p.m. ET, followed immediately by an autograph session. On a first-come, first-served basis, 200 autograph tickets will be handed out for the driver autograph session beginning at 10 a.m.
---
---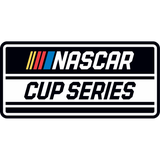 Get more from NASCAR Cup Series
Follow your favorites to get information about games, news and more
---