NASCAR Cup Series
NASCAR Cup Series
Twist and shout
Published
Aug. 14, 2012 1:00 a.m. ET

Boy, I think the song "Twist and Shout" sure fits well with the end of Sunday's road course race at Watkins Glen. I don't think I have seen so much twisting and shouting at the end of a race in a long time.
That might be the best end to a race since that classic moment in time when Ricky Craven and Kurt Busch were coming to the line at Darlington in 2003.
I kept waiting for the phone to ring, and it would either be Mike Joy or Larry McReynolds calling to say, "Have you ever?" I easily would have replied, "No, I've never," because it was one heck of a chain of events that led to an awesome finish with Marcos Ambrose taking the checkered flag.
Now, I know there are folks upset that NASCAR didn't throw the caution flag with oil on the track. It's the last lap, so let the rough side drag. This is the way it used to be that you race back to the flag. What we saw Sunday on that last lap was Old School racing. I just don't believe you need to be throwing a caution on the last lap of the race.
We saw pushing, shoving, bumping and grinding. Cars were in the grass, dirt flying, off the track, back on the track, and cars were sideways. It doesn't get any better than that. That's the way you're supposed to race, and that's what racing is all about.
Now, I know Kyle Busch was upset, but he got off line and opened the door. You are racing for the win, and you know Brad Keselowski isn't going to cut you any slack. He's definitely not going to back off and let Kyle back in line. Kyle opened the door, so you stick your nose in there and go, knowing full well whatever happens happens.
That last lap Sunday at Watkins Glen absolutely exemplifies what NASCAR racing is all about. It was hard. It was down and dirty. Now not dirty in the sense of unsportsmanlike. It was just a down-and-dirty, take-no-prisoners kind of racing between these guys.
I'm a race fan, just like you all are. I was standing up screaming at the television: "Oh my gosh, Brad took Kyle out. Brad's got the lead and going to win. No wait, here comes Marcos into the dogleg. They are in the grass. They are in the dirt. They are sideways. Marcos hits Brad. Brad gets loose. Marcos takes the lead. Brad hits Marcos — knocks him off the track. Marcos comes back, makes the pass and wins the race!"
I ask you: Does it get any better than that? I think not. It's just good, hardcore racing. That's the kind of racing I love to see in NASCAR. So while some might complain about oil on the track, I think the race ended the way it should have. I think NASCAR made the right call by making no call.
It might not have worked out well for Jeff Gordon, Dale Earnhardt Jr. and a couple other guys, but for the entire field, for the race, for an exciting finish and for our sport, it was absolutely the right call.
***
Everyone needs to remember that road racing is a different animal than oval racing. It's not like you are on an oval track with the thing cocked back in fourth gear and the driver is just wheeling it. When you are road course racing, you are multi-tasking to the 10th power.
You really have your hands full. You are going left. You are going right. You are catching gears. You are braking. It's just so physically demanding and mentally challenging. You have to stay laser-locked focused. It's more than just the guy you are racing. It's also making sure you don't over-rev the engine. You have to remember where and when to shift. There's just a lot going on inside the race car and inside the drivers' mind when you are road course racing.
That's why what those guys did Sunday was so impressive. Just look at the pass that Kyle put on Marcos and Brad on that one restart going into Turn 1. It was simply an amazing job of car control. That's braking and down-shifting to perfection. To me, it was a classic example of the world's best drivers out there driving their guts out. While all three were trying to win the race, we the fans in the grandstands and watching at home got to see an awesome show.
To me, Marcos Ambrose is the smoothest, fastest and best road racer I have ever seen. I've told you this before, but his experience in the V8 Supercars before coming to NASCAR has put him in a class by himself when it comes to road course racing in our sport.
That's the way they race all the time. There's pushing, shoving and beating on one another. It's done in a sportsmanlike fashion. Marcos is simply the best road racer out there. From front to rear, he passes more cars and makes more clean passes. He races harder than anyone I have ever seen on a road course.
***
I know what I saw Sunday at Watkins Glen energized me, and I believe it energized the sport. I've heard comments this week from fans stating after what we saw Sunday, there needs to be a road course in the Chase. The problem with that idea is we wouldn't see that kind of racing like we saw Sunday, if it were in the Chase.
Once you get into the Chase, your racing mentality and racing strategy changes. While your primary focus is on winning, your secondary focus is a top-five finish. So if that race Sunday were in the Chase, I promise you all three guys we watched battle would have raced differently.
Just remember: With only four races left before the Chase, there are drivers and teams like Jimmie Johnson, Keselowski and Tony Stewart, for example, that have nothing to lose. They know they are in the Chase, and they can take risks in these remaining races, hoping to pull off another win and get those all-important three bonus points per win to be added into the Chase.
Now, if you take a guy like Kyle Busch, he had everything to lose. He has to get that second win to guarantee him that second wild-card spot. Kyle is in that group of five drivers who all have one win but are vying for that last wild-card spot. The other four are Jeff Gordon, Ryan Newman, Joey Logano and now after Sunday's win, Marcos Ambrose.
With two wins already, Kasey Kahne is solidly holding onto the other wild-card spot. You also need to throw into that mix the guy who is 12th in points, Carl Edwards. He knows he has to win quickly in these next four races or the guy who tied for first place in 2011 is going to miss the 2012 Chase.
There really are a lot of different agendas out there. It's not just at the front of the pack, either. It is all the way back through the field. Some guys are simply trying to maintain their position. Some guys are racing for points. Some guys, like the ones solidly in the Chase and even those on the edge of the Chase, are throwing caution to the wind and racing for the win.
So with four races to go until the 2012 NASCAR Chase for the Sprint Cup begins, we are definitely in the home stretch. I still maintain, as I have for the past few years, that 10 Chase races are too many. I think the Chase is too long and if you reduced it down to only five races, then you really would see the action ramp up. I like everything else the way it is right now. So reducing the number of Chase races would be my only change.
***
Denny Hamlin lost two more spots in the points Sunday after engine woes only got him a 34th-place finish. Denny seems to be backsliding in a hurry. With his two wins, he is all but guaranteed a spot in this year's Chase, but the way they are running right now sure reminds me of someone last year. It was the guy who at the time was teamed with Denny's current crew chief.
Tony Stewart made the 2011 Chase by the skin of his teeth. He then proceeded to tell anyone who would listen that he and his team didn't deserve to be in the Chase and was only taking up a spot from someone more deserving. Years from now, when folks look back at the history books, they will point to Stewart's 2011 Chase turnaround as one of the greatest comeback stories in all of sports.
Denny's crew chief, Darian Grubb, was a part of that history-making team. So it wouldn't surprise me in the least now in 2012 to see Hamlin turn things right around like Stewart did. That car has a lot of speed and a lot of potential. Don't count out Denny Hamlin. Last year, it was the Tony and Carl show in the Chase. I, for one, could see it being the Jimmie and Denny show in 2012.
Two other guys who will put pressure on Jimmie are the Roush-Fenway Racing duo of Matt Kenseth and Greg Biffle. They have been at the front of the pack all season long. So I think this year's Chase is setting itself up to be another really good one.
However, like it has been every year since I have been in this sport, when you come down to the end, it will be between two drivers for the championship. My question to you is, who will be the other driver to challenge Jimmie Johnson this year?
This weekend Michigan is the first of our last four regular-season races. Coming off his Watkins Glen win and also vaulting himself into the Chase picture, Ambrose will be carrying a lot of momentum into the Irish Hills. Don't forget, back in the middle of June, he sat on the Michigan pole.
Stop and think for a second how the Chase picture would be turned upside down for those guys vying for that last wild-card spot if Ambrose were to win this weekend.
---
---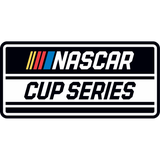 Get more from NASCAR Cup Series
Follow your favorites to get information about games, news and more
---