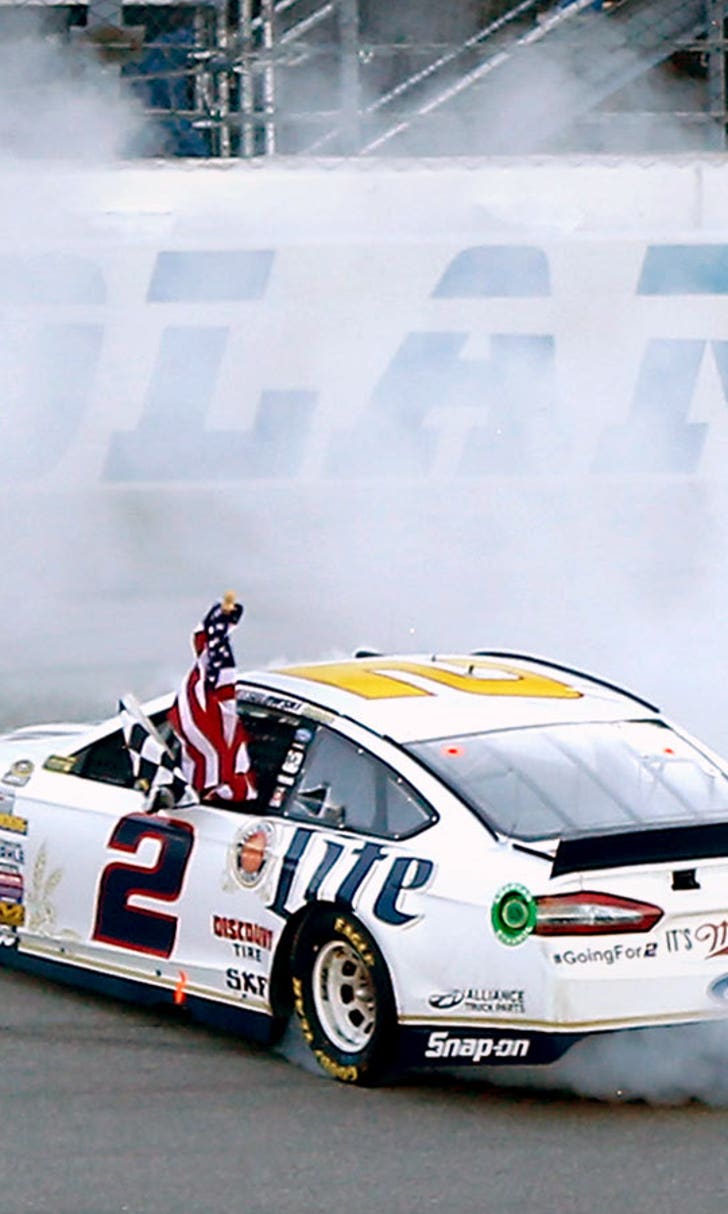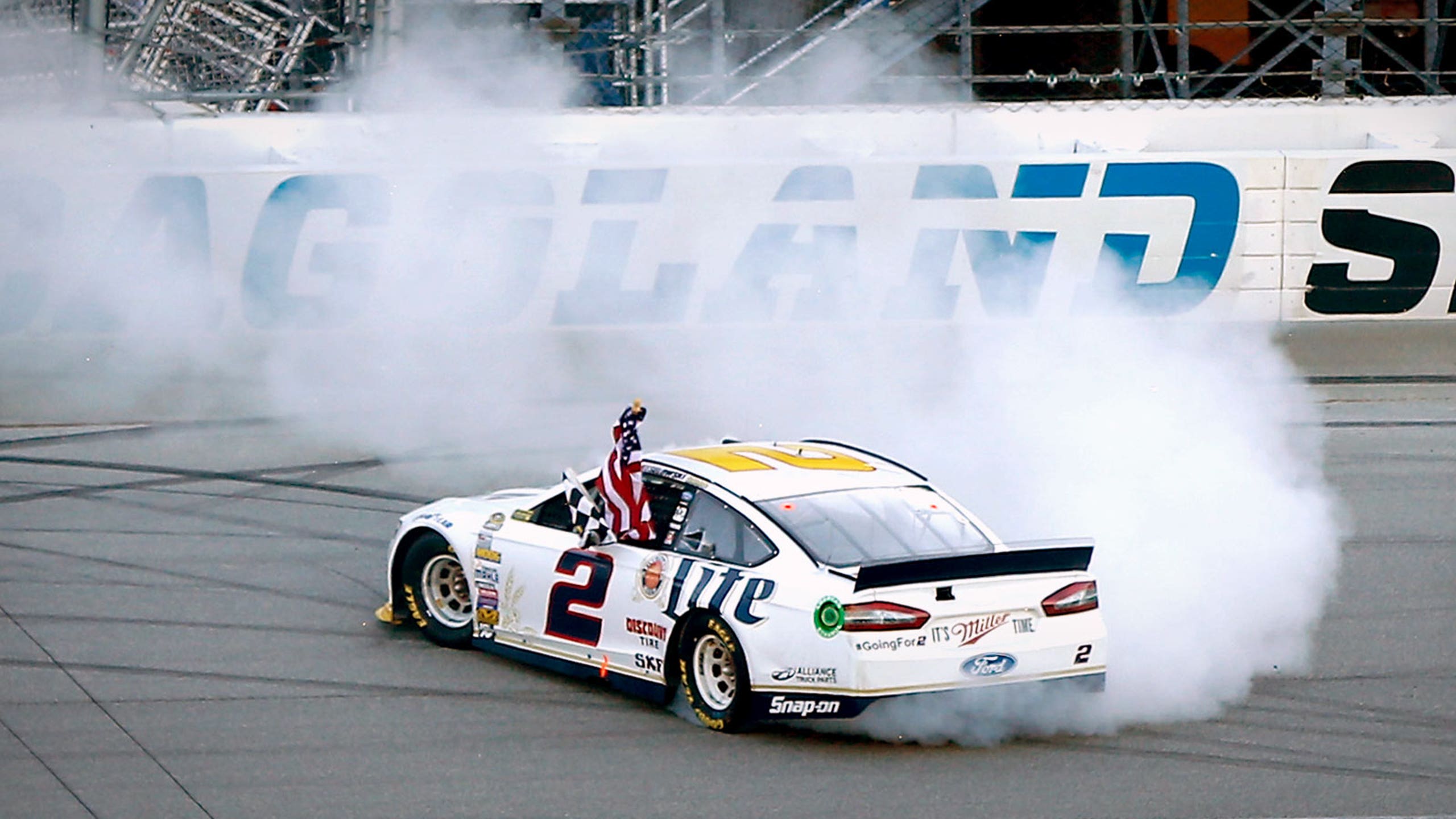 'The pass': Keselowski's bold Chicagoland move remembered
BY Darrell Waltrip • December 17, 2014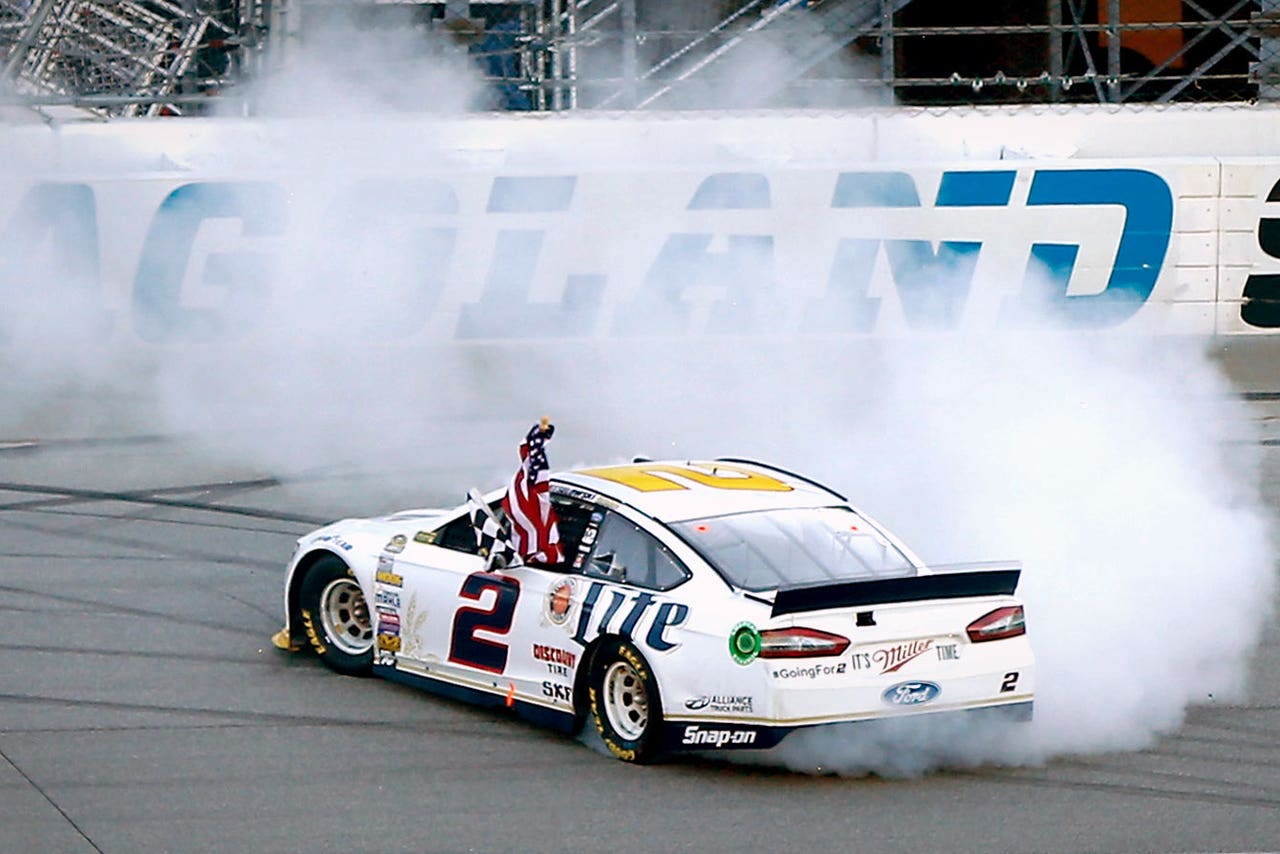 To fans who have followed our sport for quite a while, when you say "The Pass" they immediately think of Dale Earnhardt Sr. in the All-Star Race at Charlotte Motor Speedway when he was forced off the track in the tri-oval by Bill Elliott. He got out into the grass but Dale being Dale made a miraculous save, got back on the track and just kept on digging.
Now I'm not trying to split hairs here, but if you look at the race footage, there never really was a pass. Again, it was one heckuva save that probably only Dale Sr. could have pulled off. It makes for great racing lore and is one of the many things that add to the legend of Dale Earnhardt Sr.
So when I was reviewing the 2014 season, what really stuck out to me was some of the passes we saw pulled off this year. The common denominator in most of them was Brad Keselowski. Our whole year had some amazing racing. This was easily one of the best years we've ever had. The changes to qualifying procedure, the rules changes, the car changes and especially the changes to the Chase format paid huge dividends.
One of the greatest moves I saw this season and maybe in any season was at Chicago. You saw what kind of racer Brad is when he put it all on the line. You had rookie sensation Kyle Larson running up against the wall and Kevin Harvick was running down a little bit lower on the track. Brad threw his car in there, made it three wide, took the lead and went on to win the race.
To me, it was an amazing job. Again, it just showed me the heart of Brad. He's willing to risk it all. When he sees an opportunity, he just instinctively goes after it. He doesn't stop to think about what might play out. He just instinctively seizes it, and I think that's what I love about the young man.
It worked at Chicago and, like we all saw, he basically tried the same move at Texas. He dive bombed off into Turn 1 there and tried to go between Jimmie Johnson and Jeff Gordon. Despite all the uproar that followed, Brad did nothing wrong. There was a gap, and just like every winning driver worth his salt, he tried to take advantage of it. We all know about the controversy that followed after the race because Jeff got spun out.
Sometimes it works and sometimes it doesn't. For example, we saw at Charlotte where Brad was very aggressive and it backfired on him. When I came into this sport there were drivers who complained and didn't like to race with me because they said I was too aggressive. I was willing to take the chance and I was willing to put it all out there on the line.
It didn't matter to me if it was the drop of the green flag or coming to get the checkered flag. I had a job to do. I was there to win. I wasn't there to make friends. I was there to race, and a lot of times as I was coming up, winning meant having food on the table and money to race the next week. Sure, it's a different time and different circumstances, but the one thing that hasn't changed is that like me, Brad is out there to win. That's what he's paid to do and what he did more times than anyone out there this year -- win.
One of the greatest battles I saw this year was that classic one with Marcos Ambrose and AJ Allmendinger had at Watkins Glen. That was road-course racing at its finest. Those two drivers put on one heck of a show for everyone. What a great race that was.
Obviously, the one team that stands above the rest is the No. 4 car. They did it all and what is so incredibly impressive is they did it together for the first time. Kevin Harvick makes a big decision in the direction of his career, pulls up stakes to leave Richard Childress Racing and move to Stewart-Haas Racing. Crew chief Rodney Childers makes the decision to leave Michael Waltrip Racing and rolls the dice that working with Kevin will pay off. Boy did it ever pay off.
They were bad fast clear back in their first test together at Charlotte Motor Speedway in December of 2013, and simply never slowed down. In 36 races they had five wins, 14 top-five finishes and 20 top-10 finishes. They literally cleaned the table especially when their backs were to the wall. They had to win at Phoenix to make the final four for Homestead, and they did. They then had to turn right around and literally win the race at Homestead to win the championship, which they did.
With the 2014 season in the books, we have a lot of new things to look forward to in 2015. There are more rule changes for next year. The cars are going to lose downforce and horsepower so it will be interesting to see how that all plays out. There's the new no-testing rule. Plus, looking even further down the road, we have the announcement that series sponsor Sprint will not be returning in 2016, so the hunt for a new overall sponsor of the NASCAR Cup series is going full bore.
When it comes to the racing in 2015, I think it will simply be a continuation of 2014. As you always hear us say, "the cream will rise to the front," so expect to see the titans of Hendrick Motorsports, Stewart-Haas Racing, Team Penske and Joe Gibbs Racing battling it out. I'm curious to see if the Toyotas overall will be stronger next year than they were this past season. Can Roush Fenway Racing and Michael Waltrip Racing both vastly improve from a pretty dismal 2014? These are all questions we'll just have to wait until February in 2015 to get our answers for.
For now, though, Christmas is upon us. Stevie and I wish everyone a safe and happy holiday season. Hopefully, you all can get some time to spend with your families. Please travel safe and be sure to give a prayer of thanks for our brave men and women in the military here and overseas who sacrifice so much to keep our nation free and safe.
---
---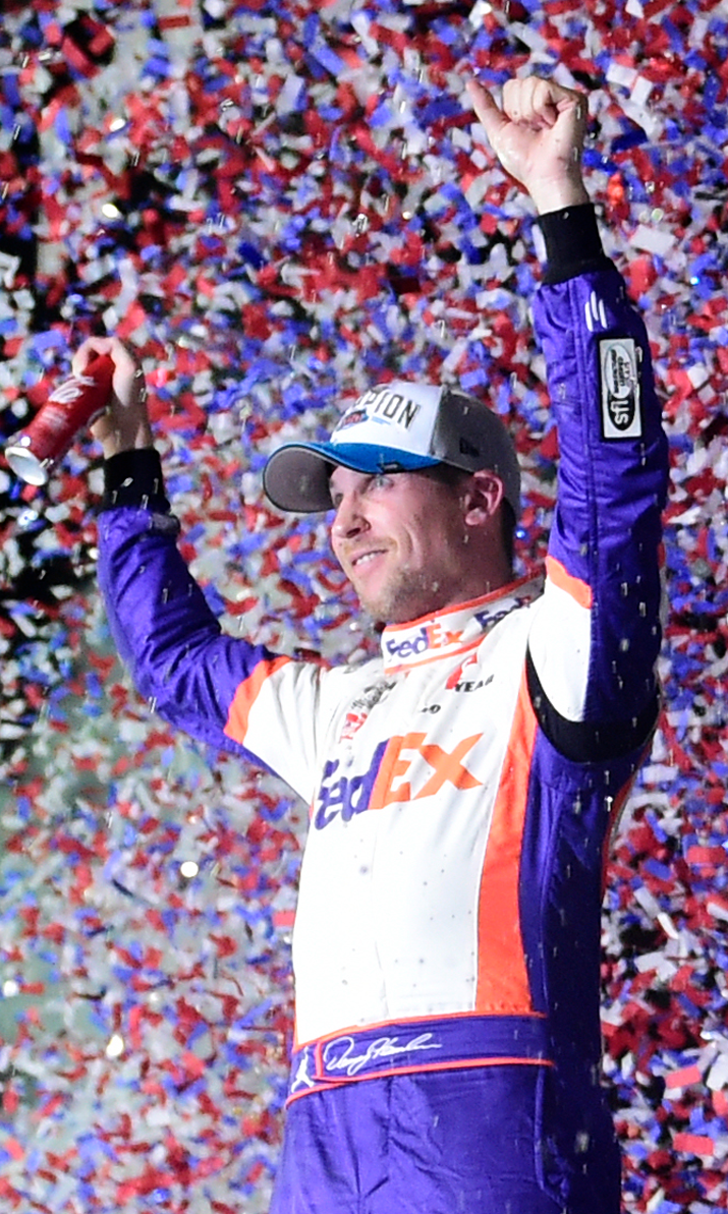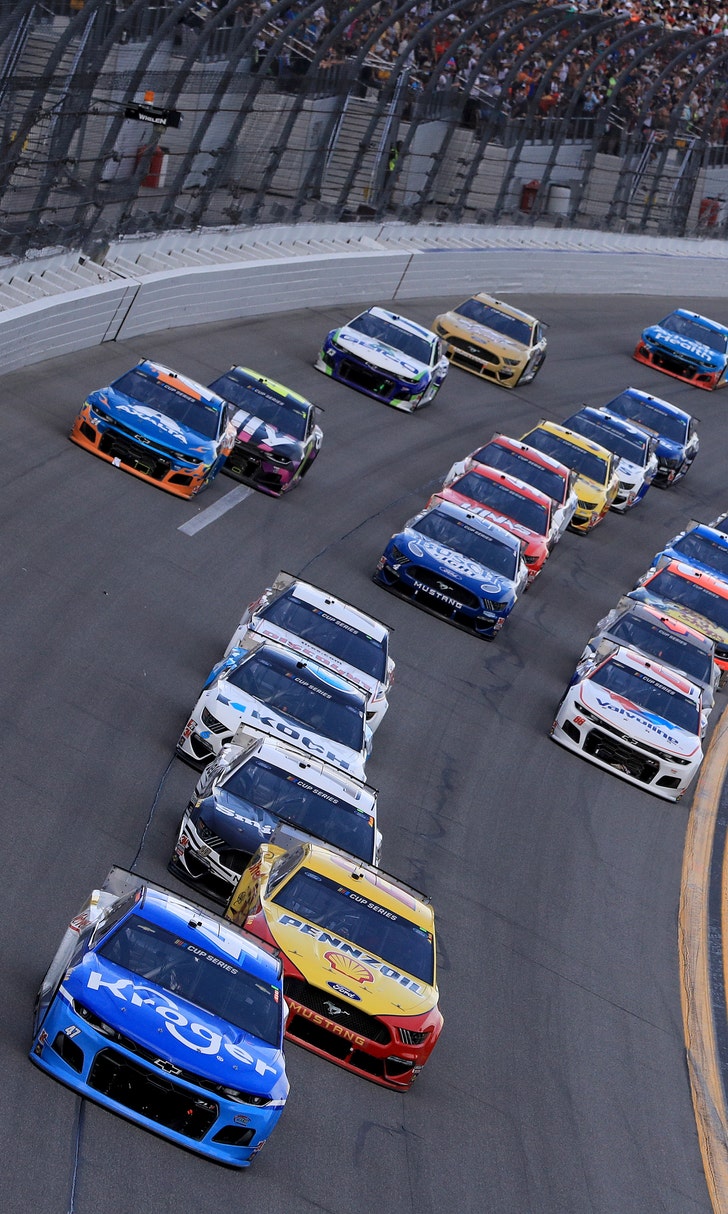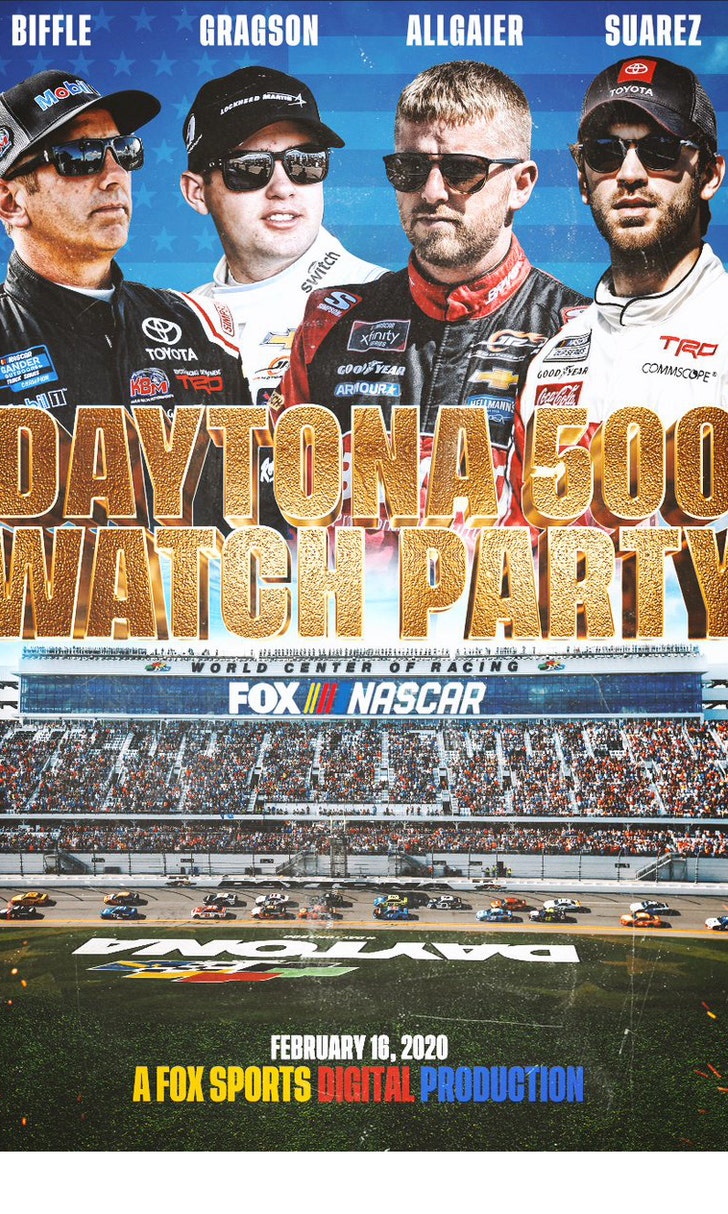 The Daytona 500 Watch Party!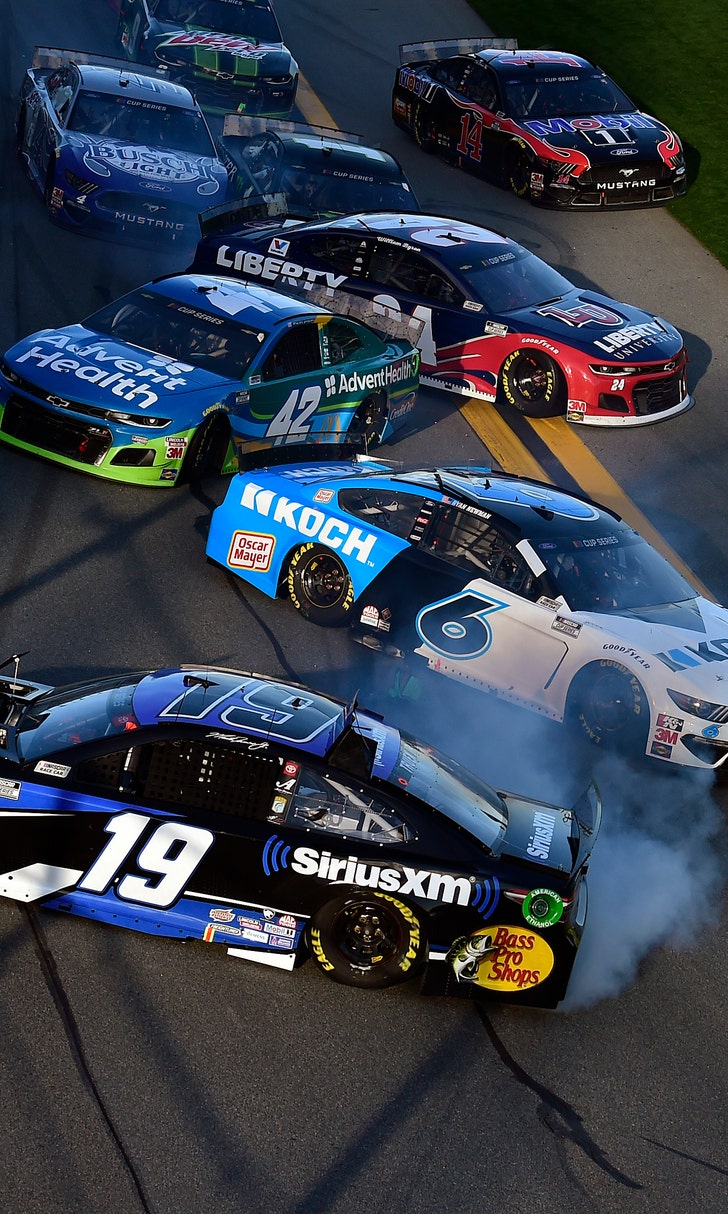 The Numbers Game At Daytona