NASCAR Cup Series
NASCAR Cup Series
The Hot Pass: Testing makes perfect for Johnson
Published
Sep. 26, 2009 1:22 a.m. ET

For Jimmie Johnson, questions on whether a Goodyear tire test offered him an advantage in qualifying became "tiresome" really fast on Friday.

"There's no doubt that there's an advantage to it," said Johnson, who secured the pole with a lap of 157.356 mph. Juan Pablo Montoya will share the front row with Johnson after posting a lap of 156.699 mph.



Line 'em up



Jimmie Johnson is up front for Sunday's AAA 400, but what about the rest of the field? Check out the starting lineup










Both drivers were among the eight to participate in the tire test at the 1-mile concrete oval on Aug. 4-5.

And it was Johnson who ultimately recommended the chosen tire.

Goodyear selected the three-time defending champion for a reason. In the spring race, Johnson led 298 of 400 laps before winning for the fourth time in his career at Dover. It's obvious he knows his way around the Monster Mile — one of just two concrete tracks on the Sprint Cup schedule.

"There is definitely a sensation difference when you drive the track," Johnson said. "It seems as if you can feel the expansion joints and the way the concrete is poured. There is a high-frequency repetitive chatter in the car that feels like the expansion joints all the way around the track.




"So then you have to decide as you're drifting the car, the tires will chatter as well, and you've got to try to understand how much chatter is good because a loose race car is fast. But if you take it too far and the car is around, you're going to hit something. You can't spin out and miss the fence."

Johnson said there are certain aspects of Dover that are "more challenging" that will be exacerbated by the new tire. With the previous tire, the track did not rubber up as much, and the track remained consistent throughout the May race weekend. The tire Goodyear returned with features new construction and right-side compound — a development created to offer more grip for the cars.

"From what I saw during the tire test, this tire lays a lot of rubber down," Johnson said."So there's a lot of oil in it. And that's really going to change the track relative to temperature, sun sitting on it and things like that. So I think this weekend could be more of a challenge because of the tire. The track will have more of a balance swing with clouds, with temperature and during the course of the race."


The $64,000 answer


Roush Fenway Racing has been winless in Cup events since February, and its resident superstars Carl Edwards and Greg Biffle have a big fat egg in the win column.

To add salt to the wound, how can Bobby Labonte team up with TRG Motorsports — a single-car, cash-for-clunkers ride — under the direction of crew chief Slugger Labbe, qualify in the top 10, only to return to Yates Racing (an RFR satellite) and post the 41st-fastest time despite participating in the Dover tire test?

But Biffle said Roush has found the problem — corner speed.

For the No. 16 team, the pit stops have been nearly perfect and the engine is humming serious horsepower. However, when it comes to the Roush cars, the center-of-the-corner speed or how the car turns in the middle of the corner "is really off a little bit," according to Biffle.

"When you purely talk center-of-the-corner speed and lap time, 90 percent of it is generated from that three-quarter mark in to off, part of the corner's 90 percent of your speed generated is right there," Biffle said. "And that's what we constantly work on in oval-track racing. Ten or 20 horsepower isn't going to make a difference on your lap time. We've seen guys have a spark-plug wire come off or a cylinder down, and have gone faster or just as fast on seven cylinders because their corner speed was able to be different because the car ran different. Very rarely is horsepower lap time.

"We're just lacking that extra little piece of speed that we're searching for. We're killing ourselves trying to find it, and we'll just continue to look. We're not going to give up."


On notice


Denny Hamlin isn't concerned his take-no-prisoners attitude on the track might come back to haunt him in the Chase.

Last Sunday in the closing laps at New Hampshire, Juan Pablo Montoya and Jimmie Johnson were both asking for relief from their spotters where Hamlin was concerned. Hamlin couched his performance as "somewhat aggressive."

"I don't think we were as aggressive as (Montoya) was throughout the race," said Hamlin, who finished second at NHMS. "I got into (Johnson) a couple times during the race. Once was because (Montoya) ran into me and knocked me into him. The other time was just me being aggressive, trying to get all I could.

"Everyone picks up the intensity late in the races. If you don't have that type of mentality to go for it, then you'll just lose a ton of spots. I felt like we had a car that capable of maybe contending for a win. If not, though, we were going to be right up there up front like we were most of the day. You hate to see that slip away at the end. That's why you see the kind of aggression that you do at the end of the races, especially on my part."


Calling all cars


How desperate is NASCAR to fill the Cup field in 2010? They've asked James Finch to run the full season.

Finch has always provided competitive superspeedway cars — Brad Keselowski proved the strength of the Phoenix Racing cars at Talladega earlier this season — but his team has never run a full Cup season in 16 years of competition (1990-96, 2001-present). The problem is finding a competitive driver that can remain up on the wheel without overtaxing the fab shop.

Certainly, Finch will have his choice of candidates as the driver lineups shake out at the end of this season.


Conspiracy theorists unite


Yes, Elliott Sadler's engine malfunctioned during qualifying.

No, the engine department at Richard Petty Motorsports did not sabotage the engine. The R6 engine was a development piece that RPM was working on for races later in the Chase.

On Friday, Sadler ran just 12 laps of practice and was 42nd on the time sheet before he qualified 34th. He will have to start from the back of the pack.


Rising stars


Ryan Gifford had all the advantages entering the Dover 150 — the season finale for the Camping World East Series.

The 20-year-old from Winchester, Tenn., had equipment from Richard Childress Racing, advice from Clint Bowyer and Mike Dillon spotting from above. Still, it was impressive that in just his fifth NCWS start, Gifford led 33 laps and finished second to Brett Moffitt — his second runner-up finish.

"It's like a dream come true," Gifford said. "I can't believe I'm sitting here."

Ryan Truex, 20 wrapped up the series' championship with a eighth-place finish. Truex, the younger brother of Sprint Cup star Martin Truex Jr., said he plans to continue running in the NCWS and a handful of Nationwide Series races. Truex's crew chief Mike Grecci added Truex will test the new Nationwide Series ride, which is set to make its part-time debut next season..


Take your daughter to work day


Chrissy Wallace will drive a truck for Rick Ware Racing at Talladega Superspeedway next month.

And if her father, Mike, gets his wish, he'll be racing alongside her.

Mike Wallace is searching for sponsorship so the Wallaces can be the first father-daughter combination to compete against each other in one of NASCAR's top three divisions.


Say what?


When a reporter asked Jimmie Johnson to name his fellow drivers that participated in the Dover tire test, he couldn't recall all eight:

"I've hit too many walls over the years," Johnson said. "I forget stuff."


Say what? II


After Ryan Newman was asked to comment on a lack of calamity in the garage this season, he replied:

"Who do you want me to punch? Seriously. Are you a violent person?"
---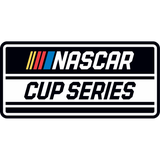 Get more from NASCAR Cup Series
Follow your favorites to get information about games, news and more
---