NASCAR Cup Series
NASCAR Cup Series
The Hot Pass: New partnership working for Junior
Published
Jun. 14, 2009 7:04 a.m. ET

Just like dialing in a car for practice, it takes time to establish a relationship. And "work in progress" certainly describes the partnership between Dale Earnhardt Jr. and crew chief Lance McGrew, who are now entering week three of their relationship.

"You show up every week thinking you can win and hoping you can win," said Earnhardt, who is the defending winner of this week's LifeLock 400. "So it's not too soon to think about that and try to realize that (winning) is your ultimate goal.


downlevel descriptionThis video requires the Adobe Flash Player. Download a free version of the player.


"We seem to have good communication. The communication seems to be going good, and I hope to be realizing some success from it soon."

After finishing 12th in the pair's inaugural run, Earnhardt struggled with a 27th place finish last week at Pocono when a suspension piece failed on the car. Corrective measures were taken following the race so the same issue would not hinder performance again.

Over the last two days in the Michigan International Speedway garage, the No. 88 AMP Chevrolet has been situated snuggly next to the No. 1 team, belonging to Dale Jr.'s buddy and former teammate Martin Truex Jr. There's camaraderie between the two camps — and as a result, the only pressure coming from that environment on Saturday was from time running out in practice. Sure, Earnhardt finished second quickest in the last practice before Sunday's race, but that speed was established on the first lap of the last practice, which was on sticker tires. When McGrew and his engineers had to alleviate a tight condition in the car with time running out, only scuffed tires remaining.

Earnhardt wasn't satisfied with his tight race car and voiced his displeasure over the team radio. Still, he maintained an open mind — the dedication of the revamped No. 88 team is not lost on the driver.

"Lance is doing a great job," Earnhardt said. "All of the other guys on the road crew have stepped up, and what that means to me is when I come in here and I can see the different disposition on everyone's face, I'm more positive about what kind of lap time I'm going to get ready to run in the car."

The optimism is spreading, but only if the results improve.

McGrew says he'll be happy when the Chase starts ... if "we're in it," McGrew said. "Pretty much, if we're not, I'm not going to be happy." McGrew's a realist. He understands that his team must average a 10th place finish from Michigan to Richmond to make a Chase berth, and that the drivers ahead of him must falter.


---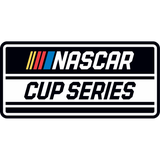 Get more from NASCAR Cup Series
Follow your favorites to get information about games, news and more
---