The Hot Pass: Chasers get lifeline, but most falter
BY foxsports • November 9, 2009
The Sprint Cup title might be decided in Homestead after all.

Just when it appeared Champions Week would be next week in Phoenix, the fans received a reprieve after Sam Hornish Jr. was tapped from behind in Turn 2, lost control of his car and nailed Jimmie Johnson three laps into the Dickies 500.

The No. 48 Chevrolet limped to the garage, where the three-time championship-winning squad waited and fellow Hendrick Motorsports crewmen from the Nos. 24 and 88 teams rushed to the scene to assist.



downlevel descriptionThis video requires the Adobe Flash Player. Download a free version of the player.



As the Hendrick contingent thrashed to get Johnson's Chevrolet race-worthy, three start-and-parks eased his pain from remaining 43rd for the day.

One hour, eight minutes later, with new rear-end housing, new decklid, new nose and new upper control arms, Johnson returned to the track on Lap 115 — 112 laps behind the leaders.

A subsequent wreck triggered by Juan Pablo Montoya on Lap 175 knocked the No. 42 Chevrolet out of contention as well as Carl Edwards. Jeff Gordon spun, but after the team fixed a splitter brace in the pits, he returned to action. Montoya received significant damage and lost 87 laps in the garage before he finished the race 37th. But Edwards' damage was beyond repair. He was scored 39th — Edwards' worst result of the season.

And as the others raced, Johnson did his best to maintain minimum speed on the track. Knaus asked Johnson if he wanted to go the distance — even though the best the team could possibly finish at that time was 35th. Johnson refused to quit.

At the front of the pack, a duel continued between the Brothers Busch. The rout was decided on Lap 331 when Kyle Busch ran out of gas after leading six times for 232 circuits.

Kurt Busch, who pitted for fuel on Lap 271, three laps later than his sibling, assumed the lead on Lap 332. Busch remained at the point for the final three circuits and extended his victory margin to 25.686 seconds — the largest lead since the inception of electronic scoring in May 1993.



Taking stock



We know where Kurt Busch finished, but what about the rest of the field? Check out where all your favorites ended the day right here.










"Racing my little brother head to head for the win is bittersweet," Busch said. "I was rooting for him, but at the same time we wanted to put our Miller Lite Dodge in victory lane.

"We raced hard. It was cat and mouse on those restarts. Then it came down to the crew chief, Pat (Tryson) putting in the right calls and getting us the fuel mileage to bring it home."

Denny Hamlin, Matt Kenseth, Mark Martin and Kevin Harvick rounded out the top five.

While Busch celebrated by running backward on fumes while carrying the checkered flag, Johnson was grateful — but not happy — to finish 38th. His 184-point advantage over Martin entering Texas shrank to 73.

"I wish (Hornish) would have waited a little longer and didn't take me out in the process," Johnson said. "But it's one of those things. There's not a lot we can do about it. We were just in the wrong place at the wrong time.

"The guys did a great job to get this car back out on the track to pick up some more spots. And we'll go to Phoenix and race."


Which way do we go?


What's left of the original Evernham Motorsports engine shop is expected to shut down on Monday, according to multiple sources.

Richard Petty Motorsports will retain the necessary personnel to complete the final two races of the season when engine duties will revert to Roush Yates engines with the move to Ford.

With the merger of RPM and Yates Racing, the Petty crew chiefs were told that each team would be able to keep 17 crewmen per team. The overall reduction for the organization is expected to be 200 of 250 employees once the deal is complete.


Numbers game
Driver: $7,500.

Owner's take: $60,000.

Additional expenses: $29,500.

Starting 23rd and parking 43rd at Texas Motor Speedway: Priceless.


Million dollar fan


Speaking of numbers, Dickies, the sponsor of Sunday's race, selected Michael McGee as its American Worker of the Year.

If winning $50,000 and earning an all-expenses-paid trip to Texas Motor Speedway wasn't enough of a prize, McGee's luck in randomly selecting Kurt Busch to win Sunday's race provided a million-dollar payoff and a new fan for the Blue Deuce.

Not a bad payday for McGee.


The newcomers


The partnership of Kyle Busch and newly named crew chief Dave Rogers appeared to be getting off to a smooth start at Texas.

Busch dominated the Dickies 500 by leading 232 laps but fell three circuits short of fuel in the end and was scored 11th.

Rogers learned quickly that addressing the media when Shrubby bolts in disgust is also part of the job description.

"Welcome to the club, huh," Rogers said. "It's part of the game. It's what you sign up for. Someone's got to do that job and I raised my hand and said I wanted to do it and here I am."


The newcomers (Part 2)


Brad Keselowski's coming-out party with Penske Racing did not go as planned.

Keselowski was collected in the Juan Pablo Montoya melee on Lap 175 and was relegated to the garage for repairs. The No. 12 Dodge returned to the track on Lap 242 and Keselowski soldiered on to finish 35th.


Say What?










Jimmie Johnson on accusing Sam Hornish of starting the wreck without seeing the replay:

"I need to watch it. I don't know what happened. All I know is I got hit by (Hornish). I don't know what happened. So I guess I could be a big (idiot) for saying that about him right now. Just frustrated. All I know is I got clobbered from the side from (Hornish)."


Say What? (Part 2)


Kyle Busch on Lap 239 before running out of gas and watching his brother win the race:

You know how much this reminds me of a Legends race? Because I have my brother in my mirror just stalking me.
---
---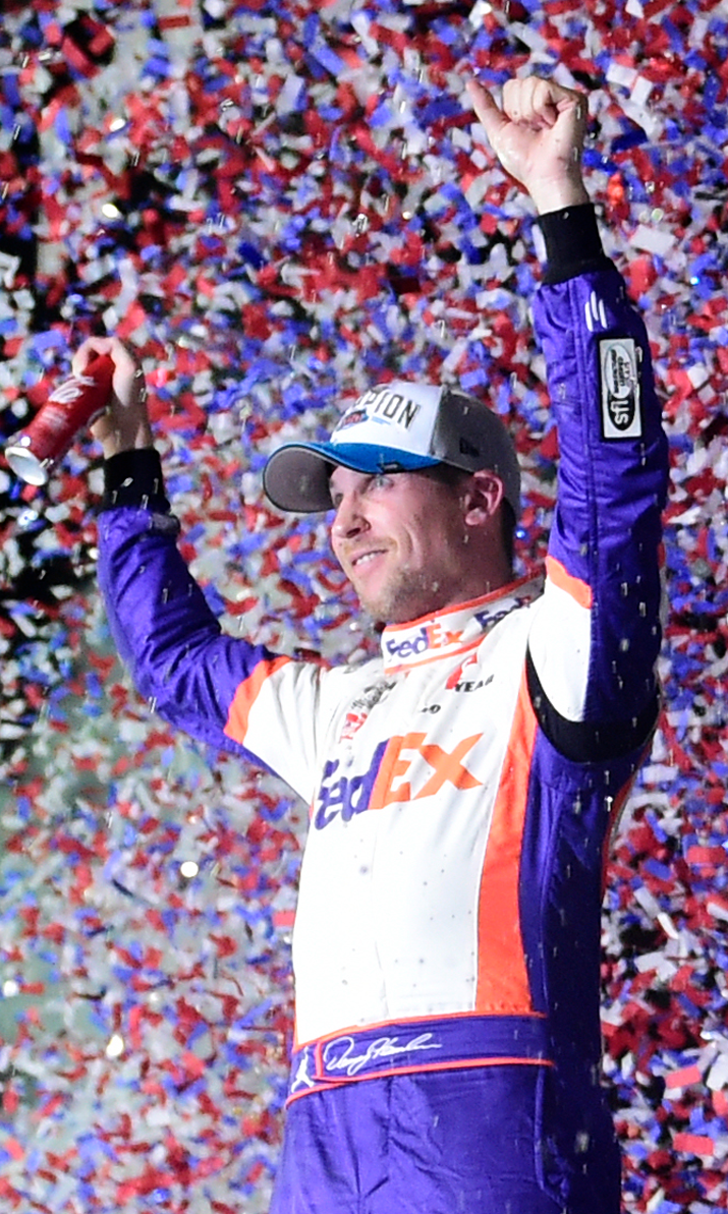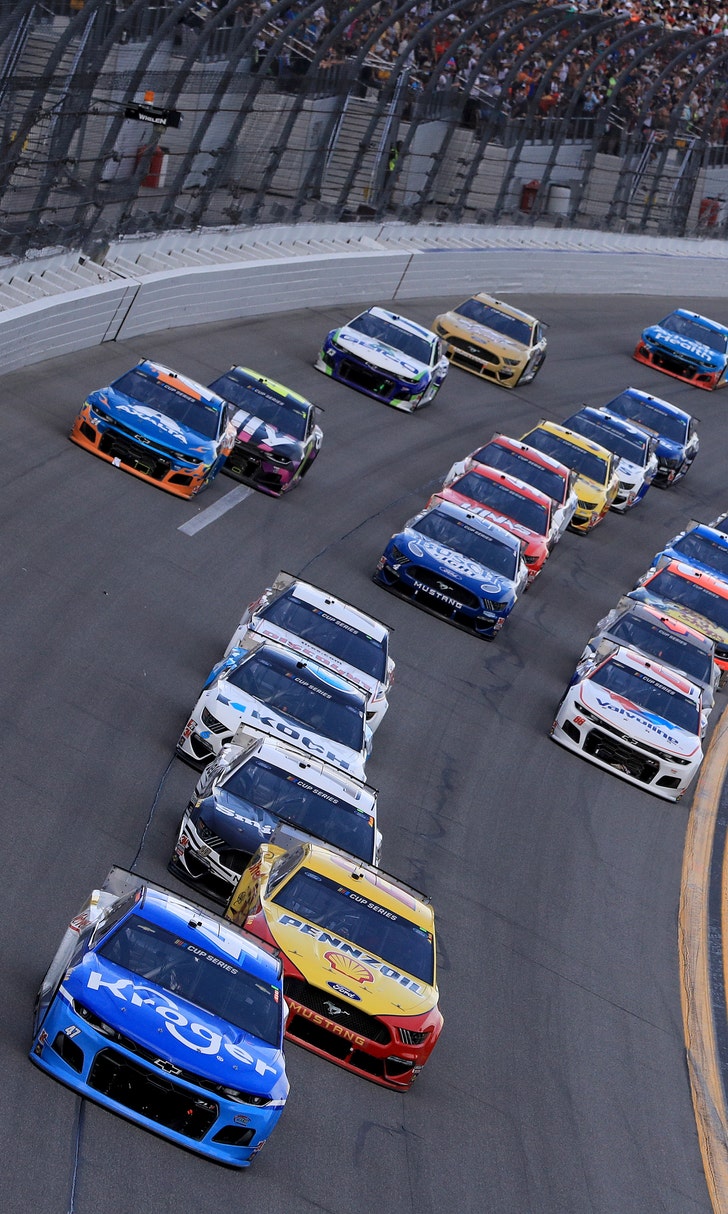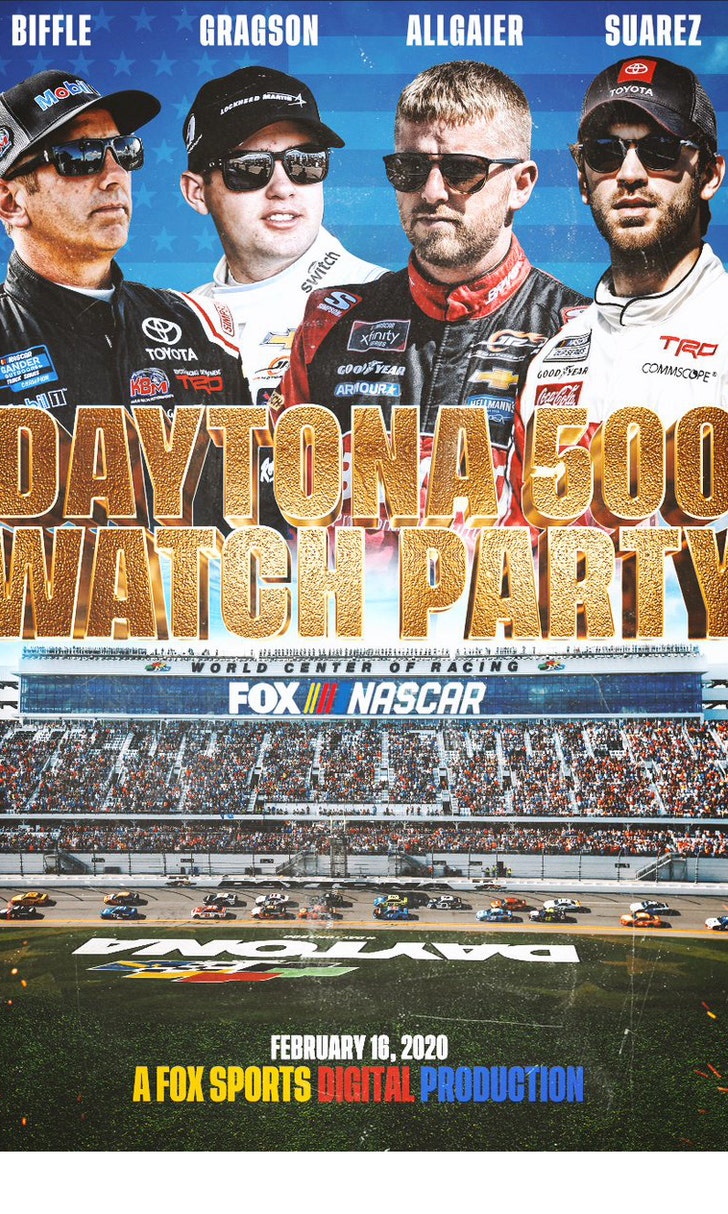 The Daytona 500 Watch Party!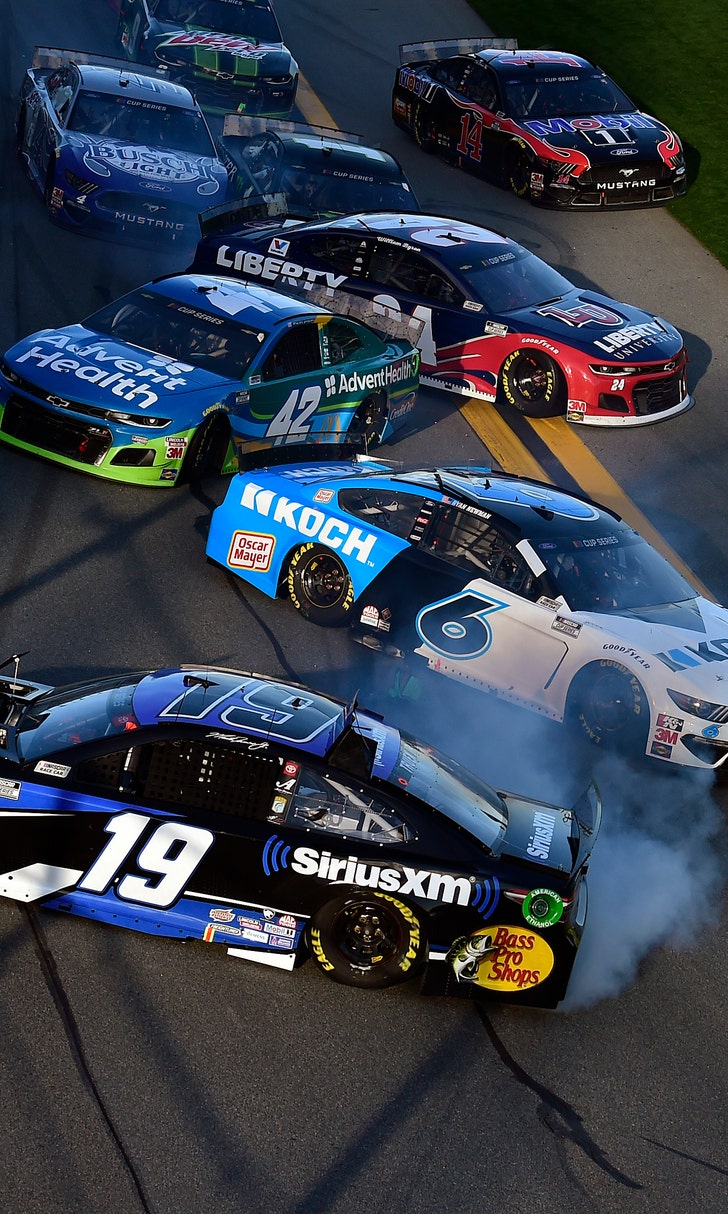 The Numbers Game At Daytona