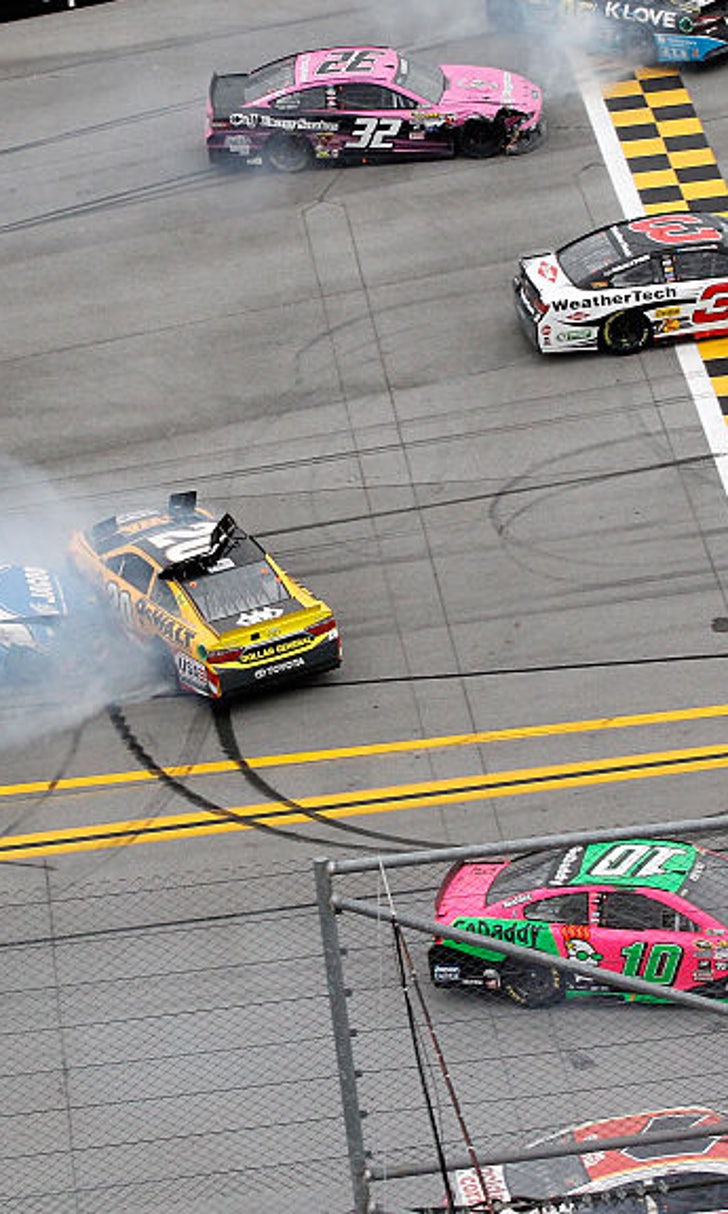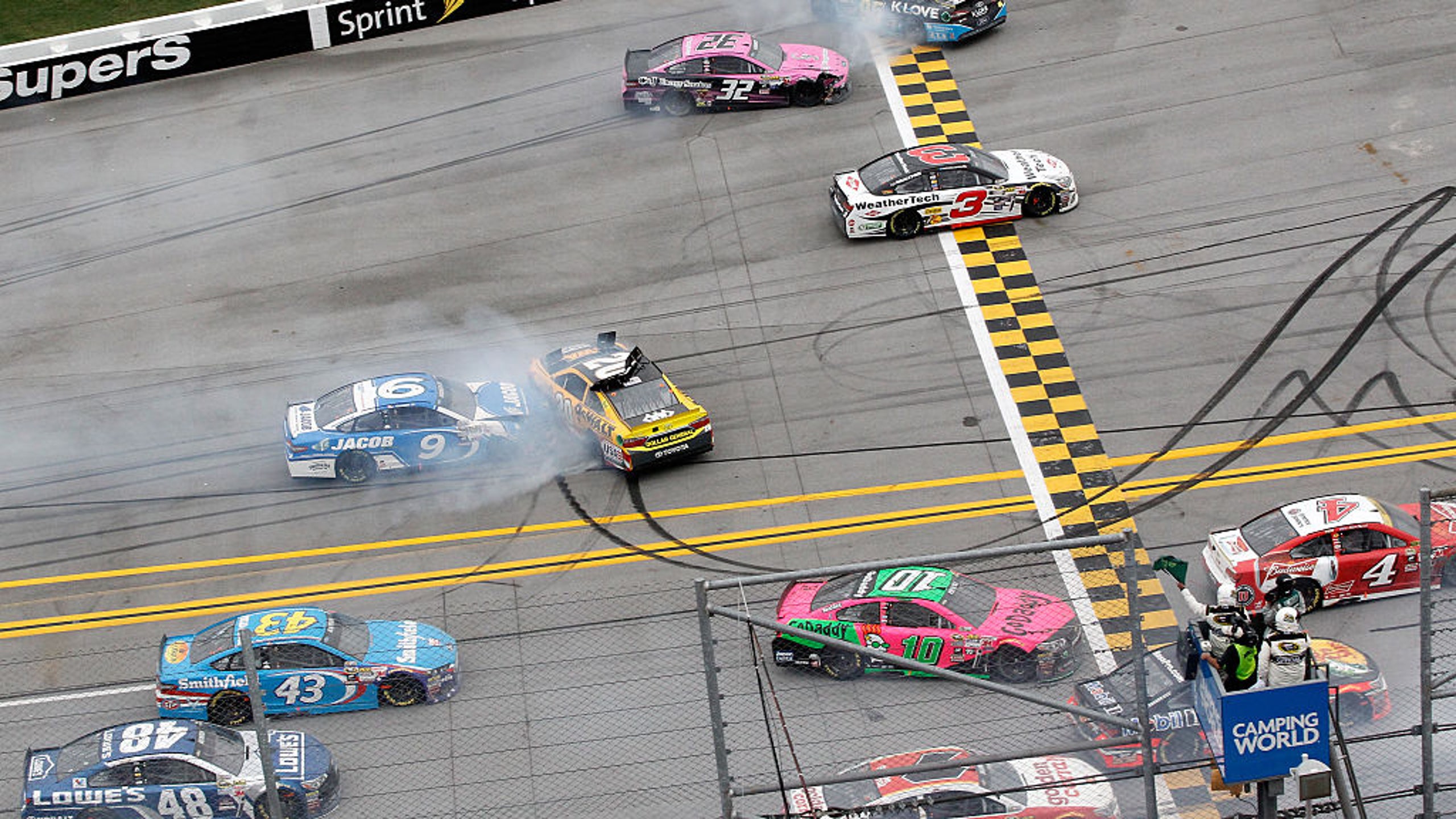 The Chase heats up with its most intensity in Round of 12
BY foxsports • October 12, 2016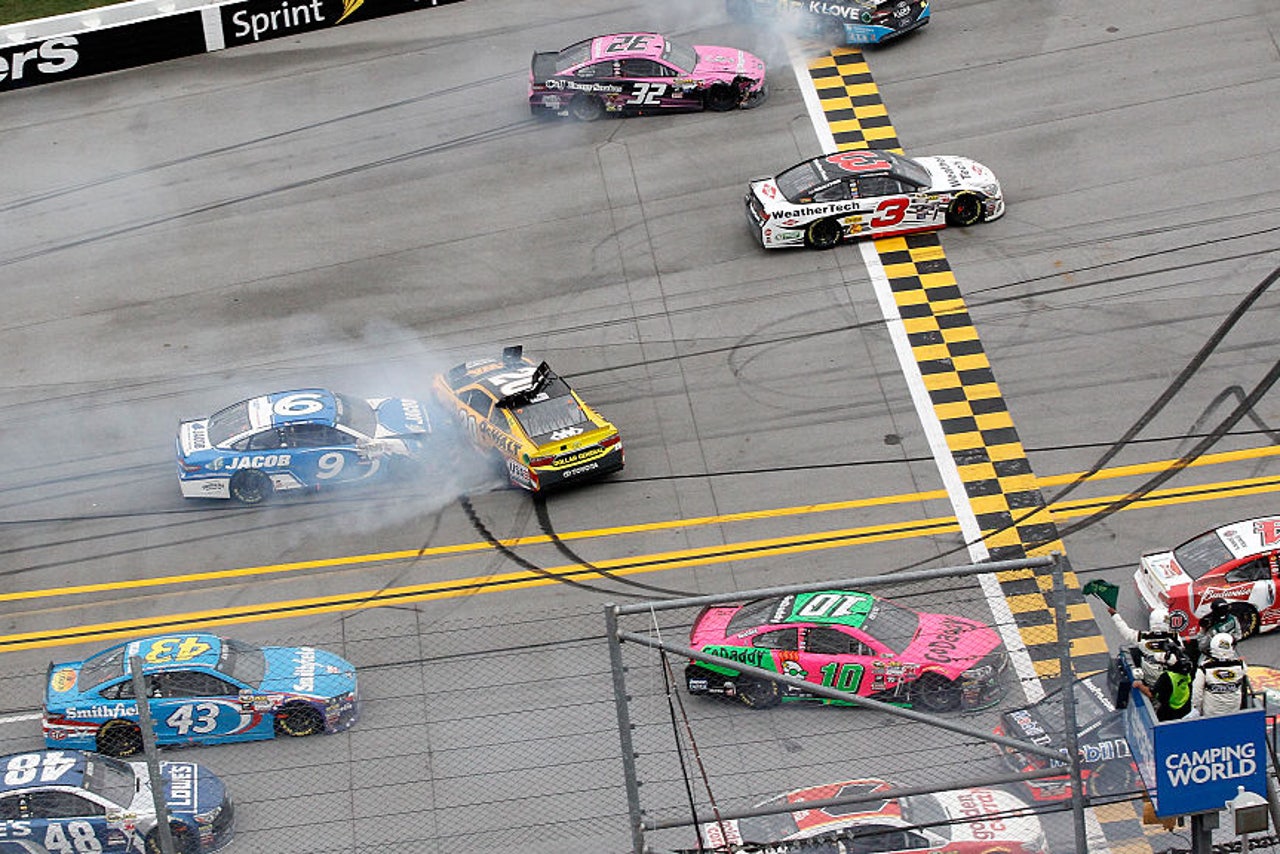 The biggest wild-card in the existing Chase for the Sprint Cup format is the race at Talladega on Sunday Oct. 23. 
Beyond the fact that it's a restrictor-plate race where anything can, and usually does happen, it's also an elimination race where only eight Chase drivers will advance. 
I have to say that I am very disappointed that NASCAR let the drivers talk them into swapping dates in 2017 with Kansas because I think it definitely takes away a lot of the drama. Having Talladega as an elimination race in any round ramps up the intensity.
Obviously we have 400 miles to run this Sunday at Kansas and we have the possibility of another driver joining Jimmie Johnson to lock themselves into round three with a win Sunday, but I think Jimmie is really the only one who can feel safe right now.
A classic example is Denny Hamlin only a year ago. He went into Talladega second in the points and by the time the checkered flag flew, Denny found himself eliminated from the 2015 championship picture.
Believe me when I tell you that these other 11 drivers want to win more than anything this Sunday at Kansas. If any one of them could pull that off, they could go to Talladega and breathe a little bit easier just like Jimmie is right now.
Don't think that because he is locked into Round 3 that Jimmie is going to put the next two races on cruise control.
If you look at the Chase standings, he has some heavy hitters in a hole right now and he'll want to do all he can to keep it that way.
If he would happen to win Sunday at Kansas or next weekend at Talladega, that could go a long way in knocking some power players off the board that he won't have to face in on the road to Homestead-Miami Speedway in November. 
Now that Charlotte is in the rear-view mirror and because of what happened to a lot of those Chase drivers, this second round is not only the most tense but also the most unpredictable in my book of all four rounds.
The old belief that once you are in you can relax is a bunch of crap.
Jimmie has some serious players behind the eight-ball and he needs to keep the pressure on them.
Sure he could play defense but why would he? Everybody wants to win, that's why we race, but winning this Sunday or next Sunday or even both would really change the Chase complexion of the No. 48 team's chances of making history.
Johnson would join only Richard Petty and Dale Earnhardt Sr. with seven NASCAR Sprint Cup championships, the most all-time. 
---
---