NASCAR Cup Series
NASCAR Cup Series
Team Penske again imperfect at Indy 500
Published
May. 30, 2011 2:12 a.m. ET

Hot Wheels
INDIANAPOLIS (AP) - Team Penske was uncharacteristically imperfect in Sunday's Indianapolis 500. Again.
Points leader Will Power did one lap with only three tires; three-time Indy winner Helio Castroneves couldn't even finish on the lead lap; and Ryan Briscoe was knocked out in a crash for the third time in four years.
It was a dismal finish to an unimpressive month for a team that prides itself on its discipline.
''The turbulence of this season has continued,'' Castroneves said after finishing 17th. ''We had a very big vibration at the beginning, and we had to do an unscheduled pit stop. Then we had a flat tire.''
Roger Penske has won a record 16 poles and 15 races on the historic 2.5-mile oval, but the last two years here have downright ugly.
This May was especially miserable. Only one of his three cars made it into the top 15 last weekend, and Castroneves finished out of the top 10 on Sunday for only the second time in 11 career starts.
Briscoe was Penske's only competitive driver for much of the race but crashed with 42 laps left when he collided with Townsend Bell in the first turn. Briscoe said he didn't think Bell saw him in the corner.
In Power's case, it was a botched pit stop - the same problem he had in 2010. This time, he pulled out of the pits without his left rear tire attached, and drove around the track on three wheels as the fourth went bounding down pit lane. The mistake ended any chance he had of winning his first 500 title. He finished 14th, down one lap.
---
RESTART MANIA: Drivers complained all month that double-file restarts would result in accidents at the Indianapolis Motor Speedway.
And they did.
But instead of saying ''told you so,'' those involved blamed the wrecks on driver error, not debris or the low groove on the track.
''It was a restart, and I was running with a greyhound, with (James) Hinchcliffe,'' E.J. Viso said. ''I believe Hinchcliffe missed a gear or something. He lost the momentum out of corner four ... but approaching corner one, I just got hit in my rear and left tire, and it just (spun) me.''
Brian Barnhart, IndyCar president of competition and racing operations, was impressed with what he saw.
''I thought it was pretty exciting, a lot of racing in the front straightaway,'' he said. ''After that first one we didn't have any problems.''
Track officials did take extra time to sweep the track and added one extra sweeper at each end of the track.
But not everyone thought the restarts went off without a hitch.
''They need to get the back cars the hell out of the way,'' 2008 Indy winner Scott Dixon said.
---
SCHMIDT'S SAGA: For most of Sunday's race, it looked as if two of Sam Schmidt's cars would be contending to win the race.
Then, suddenly, all three of Schmidt's entries were out.
Rookie Jay Howard, Schmidt's third car, was first to go, wrecking when his right rear tire came off as he exited pit road and he smacked the inside wall.
Pole-sitter Alex Tagliani dropped out of contention when his car got loose and was knocked out of the race after he hit the wall on Lap 148. And before Tagliani walked back to the garage, teammate Townsend Bell collided with Ryan Briscoe with just more than 40 laps remaining. Bell finished 26th.
Bell finished 26th, Tagliani 28th and Howard 30th.
It was a tough day for a team that had dominated the speed charts all month.
''It's just a shame for the team because we had really competitive cars,'' said Tagliani, the first Canadian to take the pole at Indy. ''We had real competitive cars, and sometimes when you get into the double-files, you get in a position where you lose your balance and it becomes really tough to get it back.''
---
QUIET SIMONA: Simona De Silvestro quietly ended a breakout month Sunday.
She brushed the wall early in the race, never got back on the lead lap and eventually dropped out with handling problems after finishing 44 of 200 laps.
The 22-year-old Swiss driver became a fan favorite when she returned to the track two days after burning both hands in a frightening crash that left her car skidding down the straightaway upside down and on fire.
''At one point, I didn't want to be a race-car driver and then to go back in the car and do that, it felt good to be a race-car driver,'' she said. ''I really want to thank HVM Racing and all of the fans for their support.''
De Silvestro wasn't the only female driver to run into trouble.
Rookie Pippa Mann, of England, finished 20th, two laps behind race winner Dan Wheldon and was treated for dehydration after the race. And Brazil's Ana Beatriz finished 21st, three laps off the pace.
Danica Patrick, however, was leading with less than 10 laps to go when she had to pit for fuel and wound up 10th.
---
CHAMPIONSHIP LOOK: The winner of the Indianapolis 500 usually dresses up for the awards dinner.
Dan Wheldon is dressing down.
In a nod to his sponsor, Wheldon said he plans to wear a pair of William Rast jeans to Monday night's ceremony. The clothing line was founded by singer Justin Timberlake and a childhood friend in 2006, producing premium jeans, jackets and tops.
''What a Memorial Day weekend!'' Timberlake tweeted. ''The William Rast car just won the Indy 500!''
---
CONSISTENT KANAAN: Tony Kanaan is now 0-for-10 in the Indy 500, but his fourth-place finish on Sunday gave him renewed confidence in his new ride at KV Racing Technology-Lotus.
Kanaan qualified 22nd but steadily worked his way through the field, running as high as third.
''We had a good car; we drove hard all day,'' Kanaan said. ''It was a lot of fun.''
The performance capped a solid month for Kanaan and his still-developing No. 82 team. Kanaan didn't join the team until the week before the season-opener in St. Petersburg, Fla. Now he's already got a top-five finish in the series' biggest race.
''I didn't have the car to win,'' Kanaan said. ''It was a good race for us. I'm happy for the KV guys.''
---
WORLD-RECORD STUNT: Tanner Foust set a world record at the track known for breaking barriers Sunday.
The 37-year-old professional stunt driver and three-time X Games gold medalist sped down a bright orange ramp at 104 mph and jumped 332 feet in a Pro 2 truck, breaking Johnny Greaves' mark of 301 feet in a four-wheel vehicle.
''You're basically going down a really poorly designed rollercoaster, because there are no guard rails,'' Foust joked afterward. ''We accounted for everything you could imagine outside of the weather.''
Hot Wheels, which put on the event, didn't reveal the driver's identity until after the jump, about 90 minutes before the Indianapolis 500 started.
The ideal conditions - no rain and a tail wind - helped Foust soar well beyond the 309 feet he cleared during testing at the Hot Wheels facility in California.
The ramp in the fourth turn of the 2.5-mile oval track was built to replicate the company's V-Drop, which is hung on a door. Workers constructed a 100-foot scaffold, draped with a cover to mimic an actual door.
Foust raced down the 90-foot ramp, took off and landed well beyond the 301-foot mark.
His next challenge might be getting in an IndyCar to try to win the $5 million prize that series CEO Randy Bernard has offered if a driver from another series wins the season-ending race at Las Vegas.
''Yeah, let's do that,'' Foust said. ''I think IndyCars are really cool. I've had a little open-wheel experience. I'd love testing that out.''
---
ANTHEM DUET: Sunday's race was the first to feature a duet version of the national anthem, performed by Grammy winner Seal and American Idol winner Kelly Clarkson with composer David Foster on piano.
''I wanted to come up with an unusual combination for Seal and Kelly,'' Foster said. ''I've never seen it done as a duet before.''
Seal and Clarkson were among the celebrities taking part in Sunday's pre-race celebrity red carpet walk. Country singer Kellie Pickler, actor Tim Daly, ''The Biggest Loser'' trainer Jillian Michaels and former NFL players Marshall Faulk and Jerry Rice also made appearances.
Indianapolis residents Amy Tokos and Leslie Howard, who watched the race's start in the shade of a tree on a plaza next to the Speedway's pagoda, liked the distinctive rendition.
''I think they sounded really good together,'' Howard said. ''This could be their next hit.''
---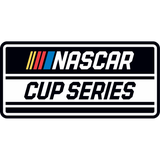 Get more from NASCAR Cup Series
Follow your favorites to get information about games, news and more
---