NASCAR Cup Series
NASCAR Cup Series
Stenhouse gets his chance in 600
Published
May. 28, 2011 1:00 a.m. ET

Ricky Stenhouse Jr. has seen this situation before.
He's seen firsthand what can happen when a young Nationwide Series driver gets the call from a Sprint Cup Series team to drive its car.
Last year, Trevor Bayne, Stenhouse's Roush Fenway Racing Nationwide Series teammate, got the opportunity to drive the famed No. 21 Wood Brothers Ford and scored an impressive 17th-place finish in his debut. When he returned to the team for his second start, he won the Daytona 500 and earned the respect of his peers for his showing throughout the season-opening Speedweeks.
Although not the way anybody wanted it to happen, Stenhouse will get his opportunity to see if he can do the same this weekend when he fills in for Bayne in the Wood Brothers machine during another of NASCAR's crown-jewel events, the Coca-Cola 600 (Sunday, 5:30 p.m. ET on FOX).
Bayne picked up a mystery illness that has sidelined him from his full-time Nationwide Series ride since April 30, but has not changed his partial Sprint Cup schedule with the Wood Brothers. That changed at Charlotte, where he had to sit out the Sprint All-Star Race (which his team skipped outright), and now the 600.
"(Stenhouse) is awesome, and he has been sensitive to the fact where he is like, 'Man, I hate the circumstances. I have always wanted to run my first Cup race, but I hate that I have to do it because you are out of the car.'" Bayne said. "(Stenhouse) is an awesome kid, and I am pumped for him. I texted him (Wednesday) and told him to own this thing because he deserves it. I think he is going to do a great job."
On top of that, Stenhouse, 20, faces the challenge of making his Cup debut in NASCAR's longest race.
"I think if you want to choreograph the most difficult entry into the Cup that you could, this weekend would be it," Roush Fenway Racing president Steve Newmark said. "You've got the longest Nationwide race of the year (Saturday), which is going to go in the middle of the day in 90-degree heat, followed by the longest Cup race of the year. It's probably not the ideal scenario that you would try to ease somebody into a Cup race.
"But Ricky's a pretty tough kid."
He's had to be to make it this far.
Stenhouse raced part-time in the Nationwide Series in 2009, earning mixed results, and then got bumped up to what was supposed to be a full schedule in 2010. Unfortunately, the results were not any better — he wrecked five times in the first 12 races — and he lost his guaranteed starting position, which led to him failing to qualify for the 13th of 35 races — and getting pulled out of his car for two races.
"Stay tuned. It's going to get better," Roush said at the time to SceneDaily.com.
The move worked as Stenhouse went on to record three top-five and seven top-10 finishes in his final 20 races — a performance that boosted him to top rookie honors in NASCAR's second-tier division.
In 2011, his form has been even better. He has been a mainstay in the top 10 ,and he earned his first career win last week at Iowa Speedway — becoming the first non-Sprint Cup Series driver to win a Nationwide race since March 2010.
"I didn't know if I was gonna make many more Nationwide starts, to be honest with you," Stenhouse said. "We had a rough year last year and to bounce back from it and win rookie of the year last year was huge, and to start off the way we've started this year has been huge for us.
Perhaps not the traditional road to success, but that doesn't worry Roush Fenway's president.
"I don't think he has a path where he thinks you are going to do Step A to Step B. (Team owner Jack Roush) knows there's going to be ups and downs, so I don't think it's unexpected that when you take somebody like Ricky, who had very little experience on pavement, and throw him in a car — I think Jack will tell you he expected some of the (troubles)," Newmark said. "But I also think he expected (Ricky) to show his talents and learn from (mistakes). I hear Jack talk a lot about how you can't teach speed, but you gotta be able to teach everything else about racing.
"Ricky showed a willingness to learn and grow as a driver; he solicits input from other drivers — I think you see that along with maybe Elliott (Sadler, points leader heading into the weekend) that he's the only Nationwide driver that is consistently running in the top five every race, regardless of where he finishes."
And that's why we could be on the verge of seeing something special starting Sunday night.
Just like his best friend Bayne, Stenhouse faces no expectations this weekend in his debut — a fact that Roush's boss has clearly stated. But Stenhouse has seen firsthand how a strong Cup debut can lead to bigger opportunities — ones that can sometimes make a career in a hurry.
He knows the No. 21 car is "Trevor's seat" and he's not trying to mess up his career plans, but Sunday provides an opportunity to prove his own career is back on the right path.
"We're going to try to take advantage of (the opportunity) and hopefully have a good run, that way if I ever do get the opportunity I'll be ready," he said.
---
---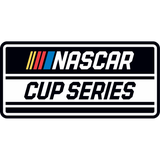 Get more from NASCAR Cup Series
Follow your favorites to get information about games, news and more
---