NASCAR Cup Series
NASCAR Cup Series
RPM 'hoping to hear back' from Bowyer
Published
Aug. 27, 2011 1:00 a.m. ET

Richard Petty Motorsports co-owner Andrew Murstein said the company has made an offer for driver Clint Bowyer.
During an interview on SirusXM Radio, Murstein said RPM was looking to expand from the two-car operation to three teams for 2012.
"When we had that media day opportunity at the beginning of the year, I perhaps went a little further than I should and I said I wanted to add a third team pretty quickly, and Danica (Patrick) and Clint Bowyer came to mind," Murstein said. "And afterwards, Richard said, 'You sure you want to make those aggressive assumptions?' Again, it goes back to me having such confidence in these guys that I think they can deliver almost anything.
"So we've been thinking about the third team for the last six months or so, and we're close to doing something. I don't know if it will be Clint. It's no secret that I like him and Richard likes him, and I think he would be a great fit for our organization. We'd never even had these conversations over the last couple of years. Richard told me drivers had not been approaching him for driving because perhaps he wasn't as good as he is today. So I think it's a great accomplishment for the team that people are even talking about us and Clint Bowyer in the same breath. That said, sure, we'd love to have him. We gave him an offer recently and are hoping to hear back from him."
AJ Allmendinger and Marcos Ambrose drive the Nos. 43 and 9 Fords, respectively.
Allmendinger is 15th in the point standings. Best Buy is expected to give RPM an answer regarding a renewal by the end of the month. Allmendinger's contract runs through 2012. While Ambrose won the first race for the newly reorganized RPM at Watkins Glen earlier this month, he is 23rd in the standings. Stanley Tools, which sponsors Ambrose, is committed through 2012.
Bowyer is 11th in the point standings — 24 points out of the Chase. He has four career victories but has yet to win in 2011.
While Bowyer is rumored to have 5-hour Energy as a sponsor for next season, there would be additional inventory to fill.
Murstein, whose day job is president of Medallion Financial, understands the challenge of advertising particularly in the current economy.
Murstein acknowledges that Bowyer has "one or two sponsors" who would be willing to come on board.
"I'm looking at it a little bit different, "Murstein said. "To Richard's credit, he likes new ideas. I wasn't sure what to expect when we formed this partnership. Would he be set in his ways? He's been so successful 50 years in this sport. To his credit, he's real open-minded.
"One of the things I suggested was, let's set up an office in New York — just like NASCAR has an office in New York. I'm kind of surprised more team owners don't also have dual offices in New York and Charlotte. So we're really making a big push to get new sponsors. I've hired five people in the last six months, so I'm trying to get ahead of the curve and sell a third car even before we have the driver lined up.
"Clint's name and reputation are great and sponsors really like him. I'm not worried at all about the sponsors for him. If we signed him, I think we would have a sponsor for him 30 days after we signed him."
On Saturday afternoon at Bristol, Bowyer said he had received several offers for next season but each was predicated on securing sponsorship.
---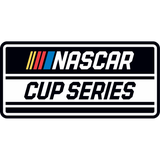 Get more from NASCAR Cup Series
Follow your favorites to get information about games, news and more
---