NASCAR Cup Series
NASCAR Cup Series
Remarkable races mark 100 years at Indy
Published
May. 28, 2011 12:02 p.m. ET

Robert Clidinst Jr. has attended every Indianapolis 500 since 1946, and he still remembers his first as if it happened yesterday.
Only seven of the 33 cars finished the race that year, and he recalled that a lack of spare parts cost many of the drivers.
''It was the first one after World War II,'' the 76-year-old Clidinst recalled. ''It was thrilling for me.''
The ''Greatest Spectacle in Racing'' has been creating memories for fans since 1911. In conjunction with the 100th anniversary of the first race, The Associated Press spoke with drivers, Indianapolis Motor Speedway officials, journalists and racing observers about their favorite races in Indy 500 history.
Some picked races won by their favorite drivers. Others picked great finishes. Some preferred races with historical significance.
The races mentioned most often were: the 1960 race in which Jim Rathmann won a showdown with Rodger Ward; A.J. Foyt's third win in 1967; Al Unser Jr. holding off Scott Goodyear to win the closest race ever in 1992 and Sam Hornish's late pass of Marco Andretti on the final straightaway in 2006.
Clidinst, who has worked at the Indianapolis Motor Speedway since 1964 and still works there as an archivist, also remembers the 1960 race well. Rathmann and Ward passed each other 14 times in the second half of the race.
''They changed leads once or twice a lap,'' he said. ''That was something to watch and see how it was going to end.''
Four-time winner A.J. Foyt said his first win in 1961, when he battled Eddie Sachs, was his most memorable.
''We raced hard all day long,'' he said. ''I'd be leading; he'd be leading.''
Eventually, Foyt pulled it out.
''Sachs was such a hard race driver. He run so hard trying to keep up with me with a light load of fuel, he just wore his tires completely out,'' Foyt said. ''After the race, I don't think he could have run two more laps without blowing it. There's a day I felt like I had it won, I lost it, then it come back.''
Three-time winner Helio Castroneves and Tony Kanaan both point to fellow Brazilian Emerson Fittipaldi's win in 1989 as one of the most memorable Indy 500s. Fittipaldi and Al Unser Jr. made contact in the final laps, and Unser crashed while Fittipaldi hung on and won under caution.
''As a Brazilian, when Emerson touched wheels with Al Jr., sorry Al, but I'll never forget that moment,'' Kanaan said. ''I was a little kid, and Emerson, I was pulling for him.''
Two-time winner Dario Franchitti remembers Danny Sullivan's save in lap 120 and eventual victory in 1985, now known as the ''Spin and Win.'' Teammate Scott Dixon, who won in 2008, said Hornish's pass of Marco Andretti in the final straightaway in 2006 was the best Indy 500 he's witnessed.
''It was a hell of a comeback on that last lap or two,'' Dixon said.
This year's race could be special, too. This year's qualifying produced the closest-matched field by time in Indianapolis 500 history. Just 2.5399 seconds separate fastest qualifier Alex Tagliani and the slowest, Ana Beatriz. It also is the fifth-closest field in terms of speed, with Tagliani and Beatriz being separated by 3.593 mph.
''The quality that was out there this year was just unmatched in the history of this Speedway, in my mind, from the drivers to the teams,'' Andretti Autosport owner Michael Andretti said. ''I think this was the toughest it's ever been.''
---
A quick look at some races to remember, listed in chronological order:
1911 - Speedway founder Carl Fisher and his partners envisioned an event that would appeal to the public by lasting between mid-morning and late afternoon and came up with the idea of a 500-mile race. Ray Harroun beat Ralph Mulford to win $14,250 of a $27,550 purse. Harroun's average speed was just under 75 mph, and it took him 6 hours, 42 minutes and 8 seconds to finish. In all, 40 cars started the race, mostly two-seater cars with riding mechanics.
1936 - Louis Meyer became the first three-time winner and started the tradition of drinking milk in Victory Circle. After the tradition briefly was stopped, it was restarted for good in 1956. It also was the first year the Borg-Warner Trophy was presented, and the first year the pace car was awarded to the winner.
1960 - Jim Rathmann and Rodger Ward wage an epic battle, swapping the lead 14 times in the last half of the race. Ward led before his right front tire wore out in lap 197. Rathmann won by 12.67 seconds. The race featured 29 total lead changes.
1967 - This race was highly anticipated because Parnelli Jones was driving STP president Andy Granatelli's red STP turbine engine car. Jones rocketed out to an early lead, but the race was halted on lap 18 because of rain and completed on Wednesday. Jones averted a crash on lap 52, spun and continued. He lived up to the hype for most of the race and was a lap ahead when a $6 ball bearing in the gearbox failed and cost him the race. A.J. Foyt took the lead, then weaved his way through a massive four-car crash in turn four on the last lap. The race also is remembered for public address announcer Tom Carnegie's legendary call as Foyt drove through the smoke. ''Did he get through? Did he get through? Did he get through? There he is! There he is!''
1982 - Rick Mears relentlessly chopped down Gordon Johncock's large lead late as Johncock struggled with handling. Mears looked ready to take the lead early in the final lap, but Johncock expertly cut him off. Mears finally moved to Johncock's side in the final straightaway and made a desperate push, but he fell short by .16 seconds. The race also was famous for a crash before the start. Kevin Cogan, starting in the middle of row 1, swerved right into A.J. Foyt, then veered left and crashed into Mario Andretti. The crash knocked Cogan, Andretti, Dale Whittington and Roger Mears out of the race. An angry Andretti told the ABC television crew, ''This is what happens when you have children doing a man's job up front.''
1985 - This is known in racing lore as the ''Spin and Win,'' for Danny Sullivan's dramatic save in lap 120 while he was battling for the lead with Mario Andretti. Andretti and Sullivan were side by side before Sullivan took the lead with an inside pass. Just as Sullivan completed the move, he swerved and spun 360 degrees. Amidst smoke, he somehow avoided the outside wall, straightened out, regained control and found himself in second place. He eventually took a large lead, but it vanished with a late yellow. His car still was too much for the field, and he beat Andretti by 2.477 seconds.
1989 - Brazil's Emerson Fittipaldi comes back to win. Al Unser Jr. led Fittipaldi in the late laps and appeared to have enough juice to close the deal, but he couldn't pull away because of traffic. Fittipaldi seized the opportunity as the field tightened and made an inside move with two laps to go. The two drove side-by-side for the lead when their cars touched wheels. The contact sent Unser into the wall while Fittipaldi remained in control and won under caution, with Unser finishing second.
1992 - Closest finish ever at Indy as Al Unser Jr. edged a hard-charging Scott Goodyear by .043 seconds in a drag race to the yard of bricks. Michael Andretti led 160 laps and had a 30-second lead before a fuel pump failure in lap 189 ended his day. Pole winner Roberto Guerrero's car violently jerked left during a parade lap, and he crashed out of the race before it officially began.
1995 - Scott Goodyear led late, but he was black flagged on a restart after passing the pace car in lap 190. He refused to acknowledge the penalty and remained on the track. Jacques Villeneuve, who had been assessed a two-lap penalty for passing the pace car earlier in the race, led the rest of the way and beat Christian Fittipaldi by 2.481 seconds. Goodyear finished 14th.
2006 - Sam Hornish Jr. chased down 19-year-old Marco Andretti on the final straightaway to win by .0635 seconds, the second-closest Indy 500 in history. Late in the race, Hornish left his pit with the fuel hose still connected, and the ensuing penalty put him down a lap. Still, he trailed only Marco Andretti, Michael Andretti and Scott Dixon when the green flew with four laps to go. Marco brought the crowd to its feet by passing his father, Michael, for the lead with three laps to go, but Hornish caught him at the bricks. Michael Andretti, who came out of retirement at age 43 to race with his son, finished third.
---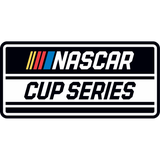 Get more from NASCAR Cup Series
Follow your favorites to get information about games, news and more
---