NASCAR Cup Series
NASCAR Cup Series
Race Team Alliance expands to 18, will represent 37 full-time teams
Published
Aug. 13, 2014 12:49 p.m. ET

The NASCAR Sprint Cup Series team owners are serious about working together going forward.
Wednesday morning, the Race Team Alliance Inc. announced it is expanding from its original nine teams to 18, representing 37 full-time teams.
In its press release announcing the expansion, the RTA is described as "a not-for-profit business league comprised of race teams participating in the NASCAR Sprint Cup Series. The purpose of the organization is to create an open forum for the teams to explore areas of common interest and to work collaboratively on initiatives to help preserve, promote and grow the sport of stock car racing."
The RTA is headed by Michael Waltrip Racing co-owner Rob Kauffman, a former investment banker who founded Fortress Investment Group.
Kauffman initially said the RTA would try to economize by going for "low-hanging fruit" such as banding together to lower travel costs and working jointly on sponsorships and marketing opportunities. In an appearance last month on FOX Sports 1's "NASCAR Race Hub," Kauffman hinted that the group might also be looking longer term at some form of franchising, something NASCAR has always opposed.
"To the extent the teams are more secure in their long-term future and have better business models. I think it just makes the sport stronger, where you can really afford to invest for the long-term, and not just survive year-to-year," Kauffman said. "I think there are a lot of positives there."
NASCAR Chairman and CEO Brian France said the owners speaking with one, unified voice would be a huge mistake.
"The one thing that is essential to NASCAR is, when you hear one voice, that would probably be the worst thing that we could ever do, is listen to one voice, even if it was a consensus voice," France said during an appearance last month on Sirius/XM radio. "Every decision we've ever made that's important, the more input, the more people we heard from, the better the results. That will never change in the business model of NASCAR because good ideas come from all over the place. ... We need to talk to the teams directly."
On Wednesday, Kauffman said in a news release that the organization is ready to go to work.
"One of the early goals of the Race Team Alliance was to expand our membership, and after only a month in existence, we have accomplished that goal," Kauffman said. "We now have virtually all the full-time teams participating. I think the membership as a whole is enthusiastic to get to work on some of the other items on our agenda, in particular some of the cost areas and marketing opportunities we have already identified."
The RTA membership includes:
BK Racing                              
Circle Sport    
Front Row                  
Chip Ganassi Racing with Felix Sabates      
Germain Racing        
Go Green / FAS Lane
Hendrick Motorsports            
HScott Motorsports                
Joe Gibbs Racing
JTG Racing               
Michael Waltrip Racing          
Phil Parsons Racing              
Richard Childress Racing
Richard Petty Motorsports
Roush Fenway Racing          
Stewart-Haas Racing            
Team Penske
Tommy Baldwin Racing
---
---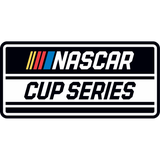 Get more from NASCAR Cup Series
Follow your favorites to get information about games, news and more
---