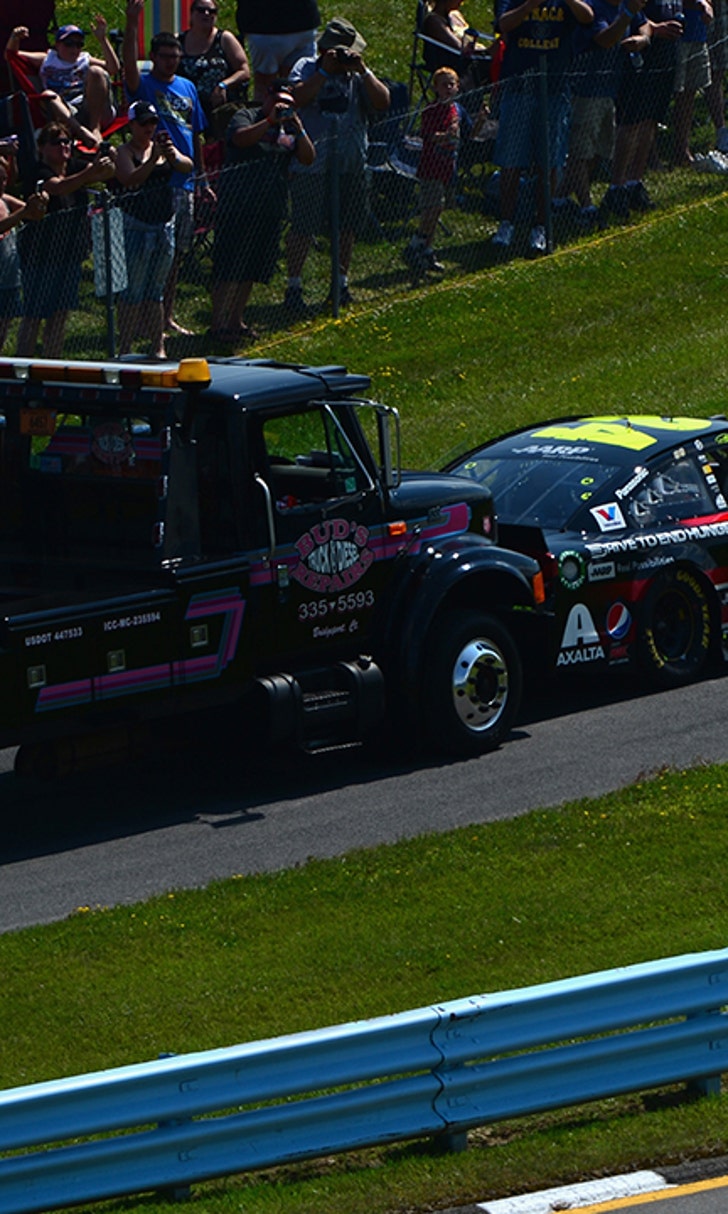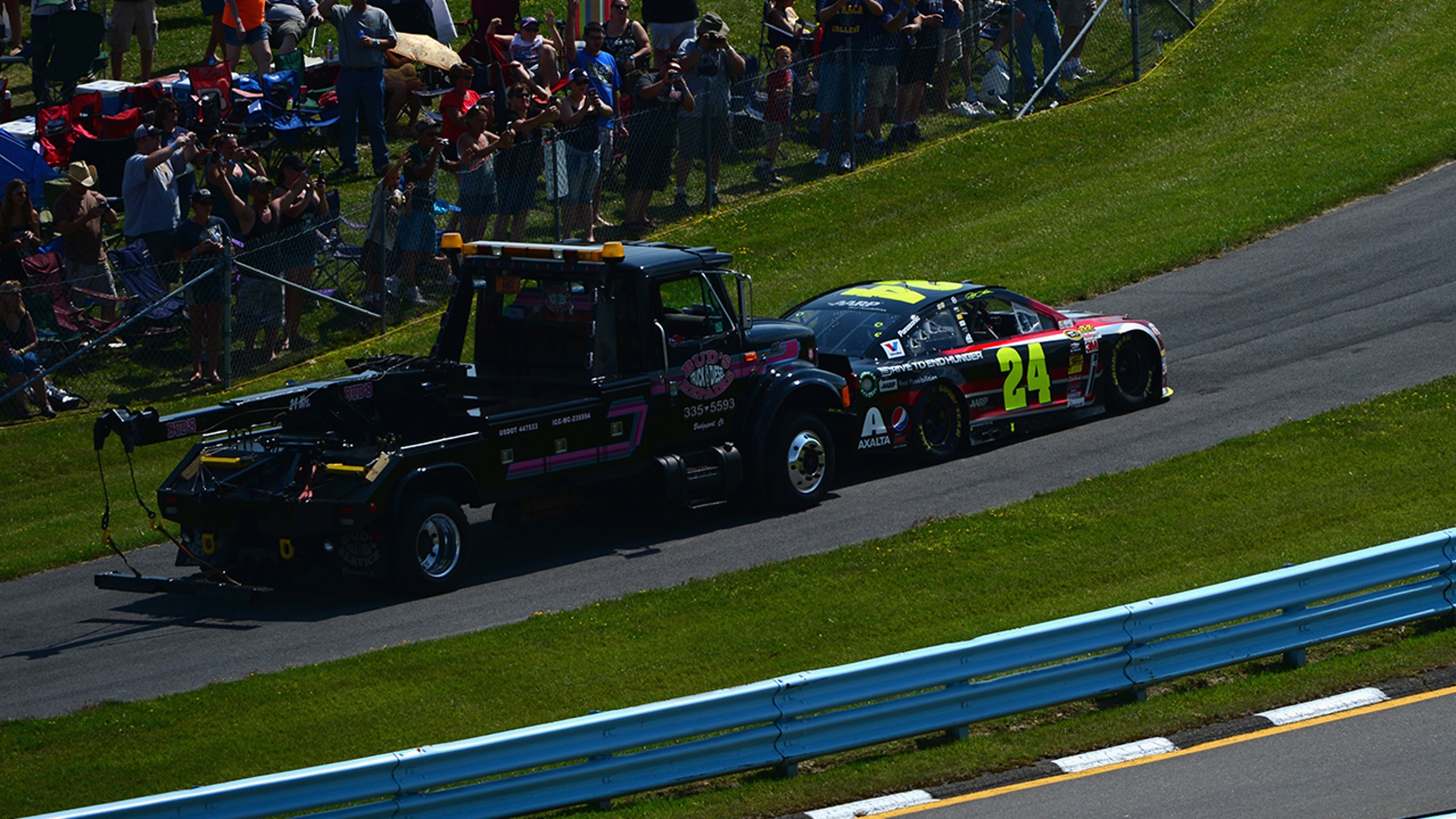 Power shortage: Gordon's strong run short-circuited at Watkins Glen
BY foxsports • August 10, 2014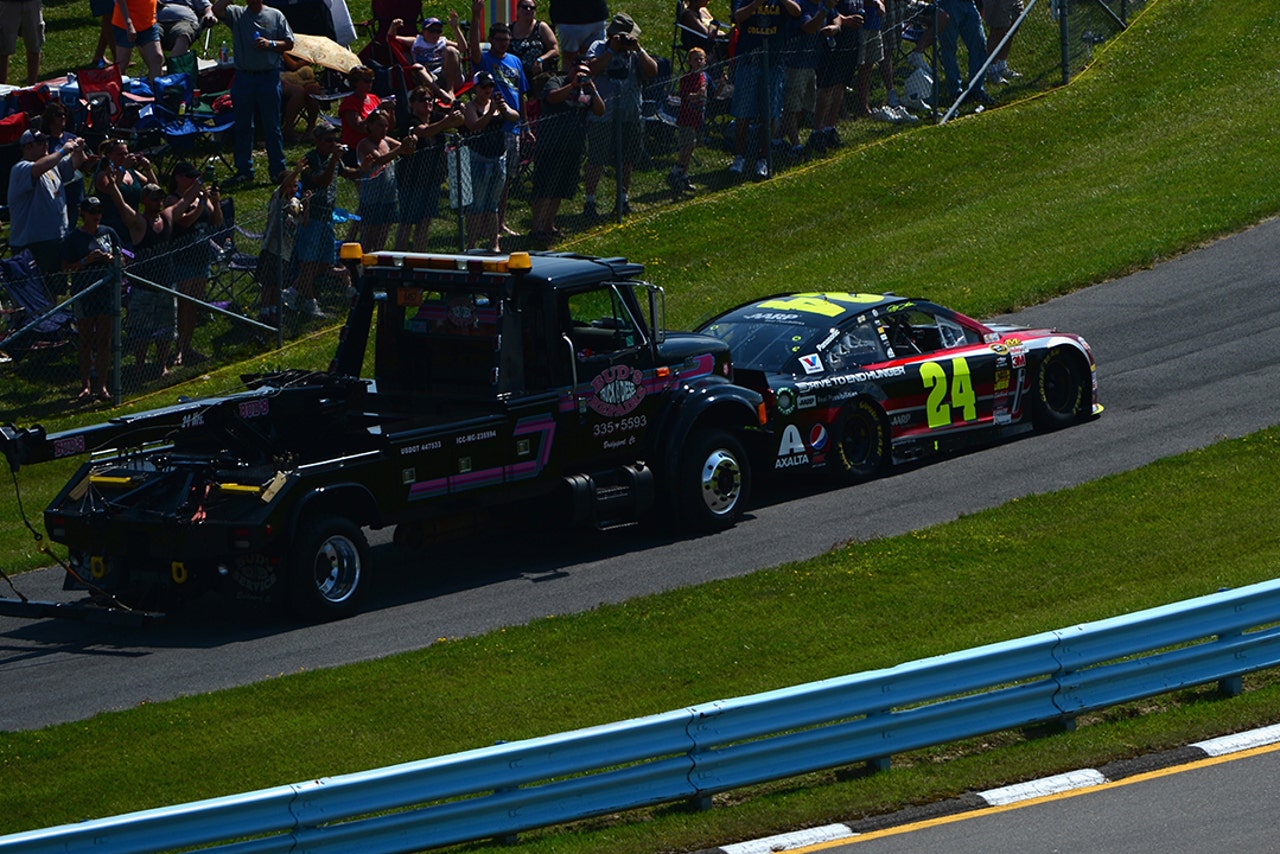 For much of Sunday's Cheez-It 355 at The Glen, it appeared four-time NASCAR Sprint Cup Series champion Jeff Gordon was en route to his third victory of the season.
Starting from the pole, Gordon dominated the opening stages of Sunday's race, leading the first 29 laps of the day.
Giving up the lead on Lap 30 to pit under green-flag conditions, Gordon settled into second behind Marcos Ambrose following his stop. However, things would go wrong for Gordon just a handful of laps later.
Just past the 40-lap mark, Gordon's car suddenly lost electrical power and slowed on the track. Unable to make it to pit road, the No. 24 Chevrolet came to a rest on the frontstretch to bring out the second caution of the day on Lap 52.
After Gordon received a push behind the wall, the Hendrick Motorsports team went to work under the hood and in the cockpit to find the problem causing the electrical issue.
The team replaced the batteries, but an issue with a connection was determined to be the culprit. After repairs, Gordon was eventually able to rejoin the race.
While Ambrose and AJ Allmendinger would go on to battle for the race win, Gordon finished the day four laps down in 34th.
"It looks like we had a battery go dead, two batteries go dead," Gordon said. "I didn't see anything on the volts meter that stood out or anything really going on there that was alarming. Everything was going along really well. Our Drive To End Hunger Chevrolet was strong. I feel like we were in control there when we were out front.
"We got a little bit behind on the pit-stop sequence, but we were coming back. I was just having a blast out there. It's just great to be that competitive here at Watkins Glen again, and I would rather these things happen now so we can determine what caused it and make sure it doesn't happen again because you can't have those kinds of things happen once this Chase starts."
Despite having four wins at Watkins Glen, Gordon has five finishes of 21st or worse in his last seven races at the 2.45-mile road course. 
VIDEO: Jeff Gordon loses power in his No. 24 Chevrolet after starting from the pole
---
---