NASCAR Cup Series
NASCAR Cup Series
Popular Earnhardt close to contract extension
Published
May. 22, 2011 3:32 a.m. ET

Dale Earnhardt Jr. remains as popular as ever in the stands. Car owner Rick Hendrick remains a fan, too.
Minutes after a popular vote gave him the last spot in Saturday night's NASCAR All-Star race, Earnhardt acknowledged he's had discussions with Hendrick Motorsports about extending his contract past 2012.
''We've been talking on the phone a little bit, seeing what we think, and I am excited to be where I am,'' Earnhardt said. ''From my heart, it's an amazing organization and just great, great people.''
Earnhardt has just one victory, in 2008, since teaming with Hendrick. That's also the only year he's made the Chase for the Sprint Cup championship in the No. 88 Chevrolet. But a crew chief change following a miserable 21st-place finish in the standings last year has changed Earnhardt's fortunes some.
While Earnhardt's winless streak is at 104 races, he's currently fourth in the Sprint Cup standings.
''We've still got a lot of things that we'd really like to accomplish on the race track,'' Earnhardt said. ''If I get the opportunity to stick around, I'm definitely excited about that. We've just been talking about it, hopefully, I don't think we'll have any trouble working things out.''
Earnhardt's 10-year exemption into the All-Star field for winning the non-points event in 2000 ended this year. He raced in the preliminary Sprint Showdown, where the top two finishers qualified for the big race, but finished sixth.
It didn't matter, as a majority of the record 2.4 million votes gave Earnhardt the final spot in the 21-car field.
''I know my fans worked pretty hard, and it meant a lot to them,'' Earnhardt said. ''I appreciate the help.''
---
NOW THAT'S A BIG TV: Tony Stewart was hoping to avoid watching television while he worked Saturday night.
It was hard not to gaze at the debut of what Charlotte Motor Speedway bills as the world's largest high definition TV.
''It's massive,'' Stewart said.
At approximately 200 feet wide and 80 feet tall, the 165,000-pound Panasonic TV was installed over the past few months. It rises 110 feet above the track along the backstretch on a 500,000-pound steel frame.
The TV is about 30 percent larger than the big screen Cowboys owner Jerry Jones installed at the team's new stadium, which had been the largest HD screen.
''Jerry Jones has not called,'' track president Marcus Smith said Saturday.
The track tweaked the Cowboys a bit by inviting former Dallas star Ed ''Too Tall'' Jones to the topping-out ceremony in March.
Kasey Kahne got a look at the screen as he watched the preliminary Sprint Showdown, posting on Twitter that the view was ''unreal.''
''So cool to watch,'' he added.
---
BOYS, RACE CLEAN: Bobby Allison, who will be inducted into the NASCAR Hall of Fame on Monday, was involved in one of sport's most famous fights. That doesn't mean he's a fan of NASCAR's new policy, ''Boys, have at it.''
There have been several on-track incidents this season, the most recent involving Kyle Busch and Kevin Harvick that landed both on probation.
''I never thought it was supposed to be, 'Boys, have at it,''' Allison said Saturday. ''I always thought you should race hard and close, but be fair and clean.''
Allison, David Pearson, Ned Jarrett, Bud Moore and the late Lee Petty will be part of NASCAR's second Hall of Fame class. Allison, the 1983 Winston Cup champion, won 84 races including three Daytona 500s.
But Allison, his brother, Donnie, and Cale Yarborough are also remembered for famously came to blows following the 1979 Daytona 500, the first race televised live flag-to-flag.
''Recently the press and even some competitors have said there's a time to get even,'' Allison said, ''but I think you should race clean and hard.''
---
BURNOUT: Kasey Kahne created plenty of smoke, but didn't hit the wall or catch his car on fire - so he was worried.
''I don't know if I can win this deal,'' Kahne said.
Turned out, viewers liked Kahne's performance well enough to give him the win in Pennzoil's unique burnout competition before the All-Star race.
Kahne's tire-spinning performance on the frontstretch garnered 38 percent of the vote from fans texting their favorite driver. Joey Logano, who hit the wall before producing an impressive cloud of smoke, and Kyle Busch, who worked his car so hard it caught fire, finished with 31 percent each.
''That's what they tell you to do, to come out here and burn it to the ground,'' Busch said. ''I took that literal.''
Kahne received $10,000, which will he will donate to his own foundation, which helps chronically ill and disadvantaged children.
''It's great to make some kids smile,'' he said.
---
LUG NUTS: Driver Greg Biffle followed through on his promise when he asked in the drivers meeting if Kyle Busch and Kevin Harvick's probation was in effect for the non-points race. After hearty laughter from crew members and fans, the answer came from NASCAR officials: yes. ... Country singer Brad Paisley attended the race to unveil a video for his hit single ''Old Alabama'' that includes NASCAR's Darrell Waltrip, Jeff Gordon and Rick Hendrick. ... New York Jets QB Mark Sanchez and Carolina Panthers free agent running back DeAngelo Williams attended the race. Asked by a fan if he was going to remain in Carolina, Williams replied, ''I hope so, man.'' ... Williams' teammate, left tackle Jordan Gross, was a judge for the burnout competition.
---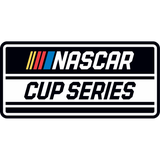 Get more from NASCAR Cup Series
Follow your favorites to get information about games, news and more
---