NASCAR Cup Series
NASCAR Cup Series
Penske changes help Keselowski to pole
Published
May. 27, 2011 2:06 a.m. ET

For weeks, Brad Keselowski has talked about improvements being made within his Penske Racing team.
Thursday night he reaped the rewards by taking the pole position for one of NASCAR's premier events, Sunday's Sprint Cup Coca-Cola 600.
"I guess it would be a cliché if I said it was awesome, but that's what it is," Keselowski said.
Keselowski topped the field with a lap of 192.089 mph, enough to put his Dodge ahead of the field entering the sport's longest race of the season. He was followed by Richard Petty Motorsports' AJ Allmendinger, Roush Fenway Racing's Carl Edwards, Joe Gibbs Racing's Denny Hamlin and Richard Childress Racing's Jeff Burton.
The surprise of the session was Ricky Stenhouse Jr., who debuted in the Cup series filling in for Trevor Bayne in the Wood Brothers Racing No. 21 and qualified ninth.
More important than winning the pole itself, though, was the improvement within his Penske group that it represented. Progress within the team has been evident in Keselowski's recent performances, such as his runner-up position in the all-star qualifying race and his strong car within the main event. In that race, though, he was sidelined by brake issues that cost him laps on pit stops.
Until the past two points races, in which he has finishes of third and 13th, Keselowski had five finishes of 25th or worse. Both he and teammate Kurt Busch have been struggling, but then the pair have begun talking about moves within the organization aimed at gaining speed. Among those was the loss of Technical Director Tom German.
Keselowski says that has led to changes within the way cars are being handled.
"The change there has opened doors that were never opened before," he said. "The jury is still out as to whether or not that's going to be good or bad, but I think looking at the strengths and weaknesses of my team, that's going to be good for us."
Keselowski seems to be taking advantage of that quickly.
He has carried the speed, without the attached problems, into this weekend's NASCAR activities at Charlotte. He thinks the team has been making steps in the right direction, but minor setbacks have proven costly.
"The next step is for us to execute," Keselowski said, saying all members of the team, including himself, need to continue to step up.
Keselowski is all about recognizing military members. He works with military families through his foundation, and that made this pole position earned for the Memorial Day weekend all the sweeter.
As he looks over the recent months of his season. Keselowski finds various sources of motivation. Among those are comments that have been made by his own teammate. All of it has fired him up to push harder.
All of it has allowed he and his teams to begin executing and start gaining ground.
And that's good for a driver as competitive as Keselowski. While he's clearly driven to win anyway, he admits that he takes everything as motivation – and that he actually needs that.
"You go through lulls," he said. "You go through spikes, you've got your plateaus, some are high, some are low. It's really hard. Got in the car the other week, you run like crap, Richmond was a terrible weekend for us. You get out of the car and you say, 'Man, what am I doing? We're terrible.'
"There are weekends – running 40th in Cup, I would rather work at McDonald's than run 40th in Cup. I hate it, I can't stand it. … It's that drive that keeps you going. And so you need moments of inspiration or motivation for no other reason than to kind of shut up that devil on your shoulder that's saying, 'I need to do something else. I need to go work at McDonald's.'"
---
---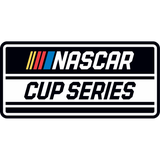 Get more from NASCAR Cup Series
Follow your favorites to get information about games, news and more
---