NASCAR Cup Series
NASCAR Cup Series
Patrick learning NASCAR results won't come easily
Published
Feb. 21, 2010 7:45 p.m. ET

One of the toughest lessons Danica Patrick has learned after two NASCAR races is that the desired results won't come easy - or soon.
``I'm used to running up front. It's shocking when you go that far back,'' Patrick said after finishing 31st in the Nationwide race at California. ``I have to disconnect from the results for quite some time. They're probably not going to be what I'm used to.''
While Patrick reached a goal by finishing her second Nationwide race and gaining valuable stock car experience, the IndyCar Series star was three laps behind winner Kyle Busch and ahead of only six other cars still running at the end Saturday.
A week earlier in her much-anticipated debut at Daytona, she got caught up in a 12-car crash just past the midway point and was 35th.
``It's an adjustment, it's like starting from zero again,'' Patrick said.
Consider that it is almost impossible for Patrick to finish as far back in the IndyCar Series, which last season had only one event with a full 33-car field - its showcase Indianapolis 500. Patrick finished third in that race and has been outside the top 10 only once (22nd) in five races there. No other Indy race had more than 24 cars entered a year ago.
Patrick has finished in the top 10 in 46 of her 81 career open-wheel races.
But in stock cars, she is still trying to figure out what she is supposed to feel on the track and how to make the car better.
``When it's good I can drive it. But I don't know what it takes to make a good car at this point, I don't know what to ask Tony (Eury Jr., the crew chief) to do to fix the car,'' Patrick said. ``That's just going to take experience.''
Patrick will make it three Nationwide races in a row Saturday in Las Vegas, but then goes back to the IndyCar Series and focusing on her open-wheel ride for four months. She will return to the NASCAR circuit at New Hampshire on June 26, the first of 10 more races over the last five months of the Nationwide Series while also running the rest of the IRL schedule.
After starting 36th at California, Patrick quickly dropped to the back of the field and was passed by leader Joey Logano within 18 laps. She was penalized twice for speeding on pit row - to be fair, so was Carl Edwards, who finished fourth in the race.
As the race progressed, though, Patrick's lap times improved and she passed some cars at the back of the field.
``Everybody just has to give her time,'' Eury said. ``She's a great race car driver and we picked her for a reason. ... She's going to make it. It just takes time.''
Still, Patrick was clearly frustrated after the race. She quickly walked away from the media waiting for her when she got out of the car and retreated to the team's hauler for a lengthy debriefing with Eury before talking.
``She doesn't like finishing where she did. She wants to run up front. She feels she should be better than what she is right now,'' Eury said. ``But you have to love the competitive nature of her.''
On the slick two-mile California superspeedway, Patrick admittedly struggled early but said she felt she got into a rhythm and learned a few things over the course of a trying 298 miles and being on the track the entire race.
``I got up top and ran up there, I ran on the bottom, I made it work when it was pushing, I made it work when it was loose,'' she said. ``I learned what happens with the track from the beginning to the end of the a race. ... I learned what it feels like and what lane it needs by whether it's pushing or whether it's loose ... just more miles under my belt.''
---
---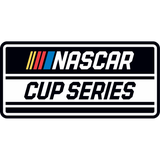 Get more from NASCAR Cup Series
Follow your favorites to get information about games, news and more
---