NASCAR Cup Series
NASCAR Cup Series
Patrick enthusiastic about dirt racing
Published
Jun. 4, 2012 1:00 a.m. ET

Danica Patrick is making her rookie appearance in the Prelude to the Dream this year. What are her expectations heading into this race?
On June 6, I'll compete in the Prelude to the Dream at Eldora Speedway in the GoDaddy.com dirt Late Model. And to be honest, I have absolutely no idea what to expect.
From what I understand the Prelude is a pretty big deal and I've seen the highlights on SportsCenter and SPEED and it looks like a huge event. I'm honored Tony Stewart has extended an invitation to me to be able to participate. I'm proud that I can be a part of something that has been so successful and raised millions of dollars for charity in previous years. Obviously, our focus this year is to raise as much money as possible for Feed The Children.
I've never been to the legendary Eldora Speedway, but heard that tens of thousands of fans descend upon this small town filled with corn fields, local farms and a famous half-mile dirt track. The fans began arriving yesterday and the Prelude is just that – it's a precursor for the main event, The Dirt Late Model Dream, scheduled for Friday and Saturday of this week.
I'm anxious to drive a dirt Late Model, which is about 1,000 pounds lighter than a Sprint Cup Series car, but produces about the same amount of horsepower. These cars are the most popular race cars in the country and some of the most experienced and top-tier Late Model teams rent their cars to us for the Prelude. My car owner is Jon Henry, who is an Eldora track champion. I feel very confident that he'll be able to teach me the nuances of Eldora's banking and the lines to gain the most speed.
That said, aside from running a go-kart at a very young age, my dirt track experience is very limited. To make my debut on the banked dirt at Eldora will be challenging to say the least. I have no idea how much grip the track will have, whether drivers can run two or three different grooves or if there are any similarities to pavement racing at all. In NASCAR we usually have at least two practice sessions of an hour or two each. At the Prelude, it's a typical grassroots racing schedule: two sessions of hot laps for only 10 minutes each and then we are on to qualifying, heat races and the feature. So it should be an interesting experience to say the least.
As a racer, I want to finish up front every time I get into a car. I realize as a rookie at Eldora, this will be extremely difficult. I plan on taking in every minute of the experience and enjoying it all remembering that this entire event is about something bigger than each of the participants: It's about charity. My goals are simple – finish all 40 laps and make sure I have fun. If my presence at the Prelude helps raise even a few more dollars, that will be much more important than my finishing position at the end of the night.
The live, commercial-free, high-definition broadcast will begin at 8 p.m. EDT (5 p.m. PDT) with an immediate replay. The Prelude To The Dream has a suggested retail price of $24.95 and is available to more than 92 million pay-per-view homes. HBO Pay-Per-View is the leading supplier of event programming in the pay-per-view industry. Ordering information and up-to-the minute racing information is available at either www.PreludeToTheDream.org or www.HBO.com. Updates can also be found on Facebook at www.facebook.com/PreludeToDream and on Twitter at twitter.com/PreludeToDream (@PreludeToDream).
---
---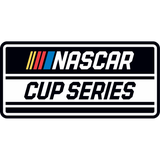 Get more from NASCAR Cup Series
Follow your favorites to get information about games, news and more
---