NASCAR Cup Series
NASCAR Cup Series
Parity changing faces of motorsports
Published
Jun. 14, 2012 1:00 a.m. ET

In Formula One, they politely refer to it as a "mix-up."
There have been seven different winners in the first seven F1 grand prixs this season, a new measure of equality. The parity is equally as compelling of a 2012 storyline across the pond where the NASCAR and IndyCar Series championships are wide open as well.
Unlike recent years, when a single driver or team has monopolized Victory Lane or dominated the points standings, the only thing it seems you should count on this season is not counting on anything.
It is particularly peculiar in F1, where typically the season suspense is over by spring when it's already evident which driver or team will dominate the schedule. Reigning world champion Sebastian Vettel, for example, won 11 of the 19 races last year – and had already won five of the first seven by this point in 2011.
Not only has each venue seen a new winner, F1 podiums have been a dizzying, revolving door of assorted makes and teams.
"I think the mix-up is normal, this is what is going to be normal for the season,'' said McLaren Mercedes driver Lewis Hamilton, Formula One's most recent winner and new championship leader by a slim two points.
"We don't understand why sometimes a Lotus is quicker than us, a Mercedes is quicker and then we're quicker at another time. But I think it's great for Formula One, it's great for fans to see. …. Seven different winners in seven races, I can't remember hearing of anything like that.''
It's been a similar story in IndyCar, a series in which the last two seasons have been dominated by Dario Franchitti and Will Power, who practically settled the last two titles as if no one else were on track.
Five different drivers have won in the first seven IndyCar races this year, including Dale Coyne Racing's Justin Wilson, whose win last week for the small team at Texas Motor Speedway was one of the biggest upsets in recent series history.
This kind of who-will-it-be-this-week potential is pure fan gold for NASCAR, which holds parity in highest regard.
After a historic half-decade run of championships by Jimmie Johnson from 2006-2010, fans clamored for anyone-but. But, even his successor, Tony Stewart, all but rendered the competition also-rans by completely dominating the 2011 playoffs with five wins in the 10-race Chase for the Sprint Cup.
This season, there have been 10 different winners through the first 14 races and first-place Matt Kenseth holds only a tenuous 30-point edge on fifth-place Johnson.
As jaw-dropping as those statistics is the fact that neither four-time champ Jeff Gordon nor last year's championship runner-up Carl Edwards nor 2010 champion runner-up Kevin Harvick are among the 10 winners.
Yet.
"It just seems like somebody hits it every week, especially now with a bunch of different tires and some (track) repaves,'' said Harvick, driver of the No. 29 Budweiser Chevrolet.
"That has opened people's eyes to doing something different from what you'd do on a normal week because the racetracks have so much grip and so much speed. There are a lot of different elements, especially with the tire, it just seems like guys are hitting on stuff, then everyone finds out what they're doing and someone hits on something else and just gains a little advantage for a very brief amount of time.
"Especially in our sport, as rules stay the same, everyone just keeps getting closer and closer. You just have to have it all right and to win at the beginning of the season, you need all the pieces in place.''
So if your favorite driver hasn't won yet, wait a week. With the way things are trending now, it's probably just a matter of time.
"It's really the competition, not only on the track but in pit road right now,'' Johnson said this week. "And it really comes down to pit strategy. There's so many ways to lose a race today or, I guess you could look it and say, there are so many ways to win a race.
"But I've seen a lot of mistakes and that's something I notice postrace. The dominant car rarely wins. There's some kind of mistake that keeps the dominant car from winning. It's just ultra-competitive in every aspect right now.''
And how can that not be good for a sport whose fans tend to have short memories and high expectations?
"I've learned people are going to complain when you're doing good, when you're doing bad, if Jimmie's winning all the time or not winning all the time,'' joked Harvick.
"You just have to roll with it.''
---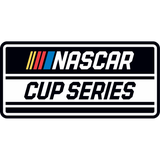 Get more from NASCAR Cup Series
Follow your favorites to get information about games, news and more
---